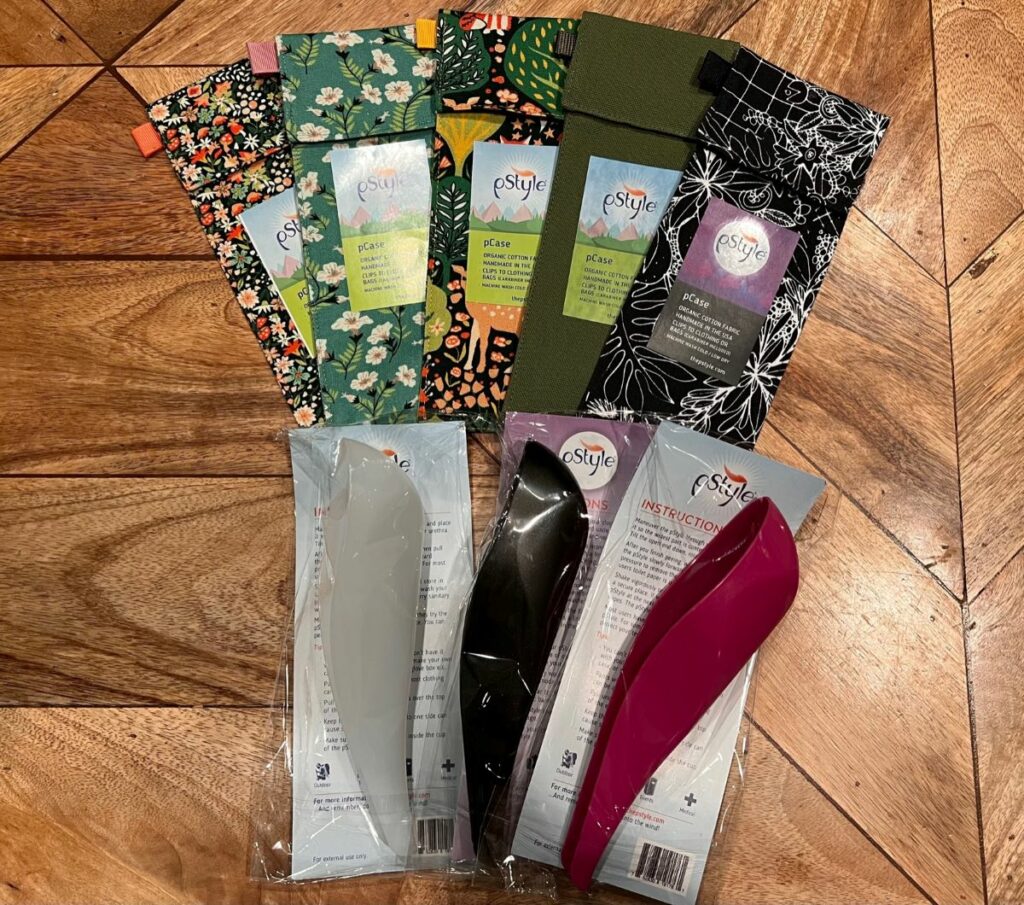 Making the Case for the pStyle
The Discovery
Several years ago, I was a brand new backpacker with big dreams. The big dream that year was backpacking Havasupai. I really didn't know a lot about backpacking, or even backpacking to this place, but I knew enough to know that it's not exactly a "hidden gem". It is a highly coveted location that hundreds of people per day visit. Whether it's rational or not, as a new backpacker, I was so concerned about where I would find a place or tree or cactus or rock to hide behind to go potty when I needed to with those hundreds of people around! In the Arizona desert where trees don't really grow, (and hydration is exceedingly important), if you have any sense of modesty whatsoever, it's an actual legitimate concern. Add to that the fact that this mama has had 4 babies that have each, in succession, wreaked complete havoc on my bladder, and I was in near-panic mode. I mean, up nights stewing about it.
Overcoming the Skepticism
It was at this time that I started poking around the internet to see what other like-minded people did. Enter: The pStyle.
Admittedly, I was a little skeptical/horrified by the thought of this little contraption. But after reading all the literal raving reviews, I decided to give it a go, so to speak.
It came in the mail, and, as instructed in all the reviews, I gave it a few practice runs in the safe confines of my own restroom. After a few potty stops, I confidently felt like the pStyle and I were trail ready.
And I haven't looked back since. I am not overstating when I say this little thing has changed my life for the way better. It is my number one favorite piece of gear, and has been for several years now. I have 3 hiking bags, and each has its own pStyle.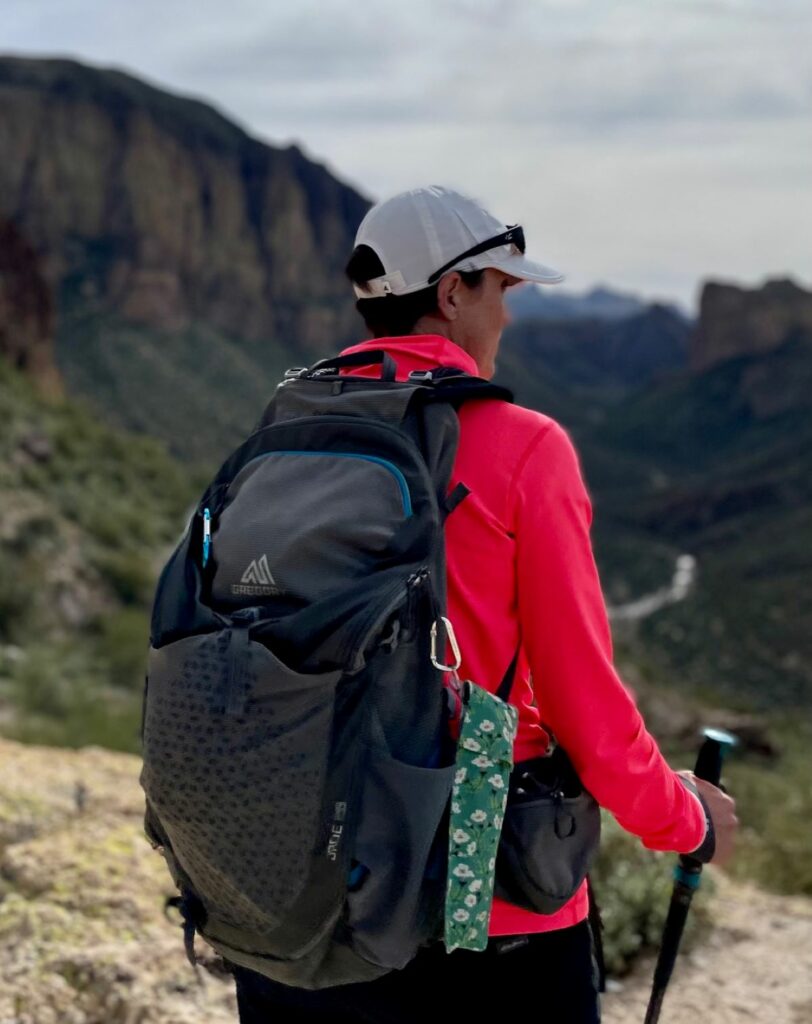 What is a Pstyle, exactly?
Here's what it is: it's basically a cute and colorful hard plastic funnel.
Here's what it does: It grants ALL people the ability to stand and pee. One-handed. No dropping the pants and showing off your buns for everyone to see, no finding a place out of sight to hide, no taking off your pack to attempt a graceful squat, no accidentally squatting in poison ivy or on a cactus, no taking off your climbing harness, no splashing all over your shoes, no hauling out used TP. (PS- if you use TP, you BEST be hauling it out! Leave no trace, friends.)
Here's how it works: When you're out on the trail when nature calls and there's nary a bathroom around, discreetly turn your back away from your hiking compadres, pull out the pStyle, unzip (or pull slightly down) your pants, put the pStyle in place, and take a tinkle. Now, this part might sound somewhat graphic, but it's absolutely essential, and we're already pretty far into this whole TMI tutorial, so here goes- now is the time that you use the back of that amazing pStyle and just, in a sense, do a little "squeegee" action. This eliminates the need for TP, and it's way better (and I mean light years better) than the "drip dry" method of squatting. After you're done, give it a little shake, rinse it off with a little water, and toss it back into its cute case. When you get home from your adventure, wash both with soap and water, and it's ready to go again.
All The Applications!
Now for the best part ever! This handy tool is useful for so much more than hiking or backpacking!
Are you on a long road trip through the New Mexico desert where there isn't a rest stop for miles and miles? pStyle!
Are you in a packed stadium bathroom at a huge event, and you don't want to sit on that nasty toilet? pStyle!
Are you on a boat in the middle of a lake fishing or wakeboarding with your loved ones, and you definitely don't want to get in the freezing water? pStyle!
Are you a rock climber or canyoneer that gets completely annoyed that you have to take off your entire harness to go potty? pStyle!
Are you at a trailhead with the nastiest pit potties you've ever witnessed? pStyle!
Are you a backcountry skier/snow boarder/ice climber who doesn't want to completely undress in the freezing snow? pStyle!
Do you have daughters with bladders smaller than yours? pStyle!
We at WildPaths have used our pStyles in all these situations and more. We're usually a pretty modest bunch, but there are just so many people that we have talked to that have the same concerns, and we have converted nearly every single one of them. Having the pStyle in every gear bag has been so life-changing. Even if the initial reaction is to cringe or be grossed out or weirded out by such a thing, we are so confident that if you give it a try, you'll never turn back. And pretty soon, you'll wonder how you ever adventured without it.
We don't care how you go about acquiring your pstyles, but if you're interested in supporting our website, you can use the link below. (We receive a small commission.)