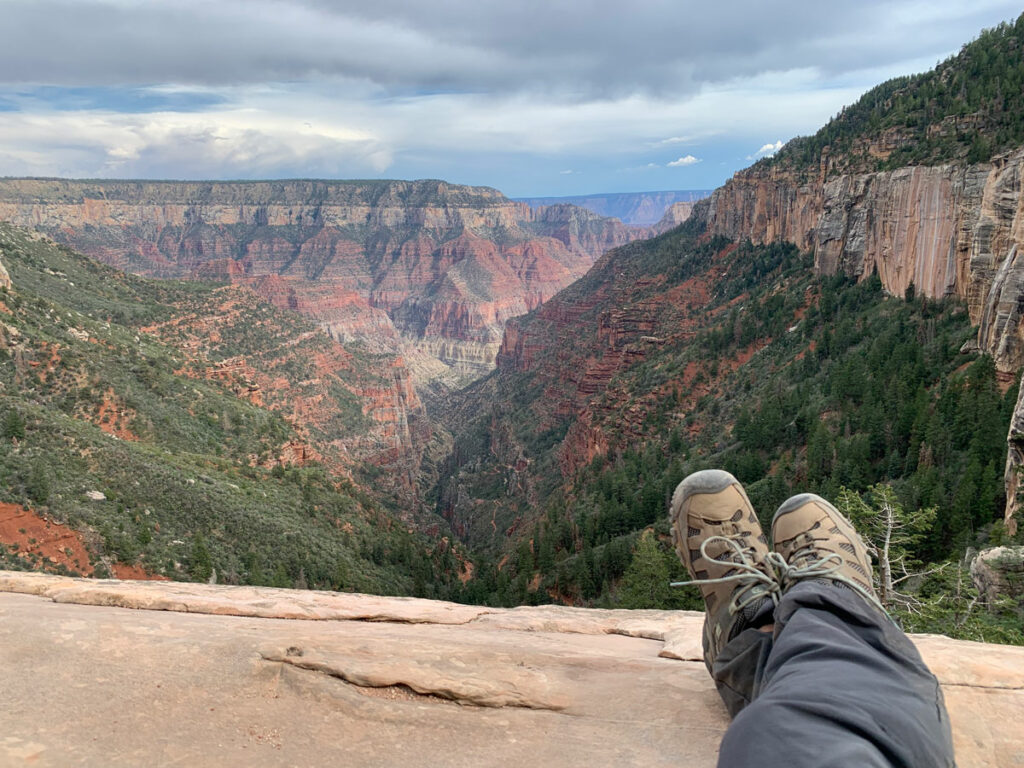 Review of the Keen Targhee Vent
My hiking shoes were wearing out too quickly, so I decided to go on the hunt for a rugged shoe that would last. I wanted the women's Keen Targhee Vent low top to work. I really did.
Pros Durable upper, large rubber toe box
Cons Caused a blister, sole wore out quickly
My Rating 2.5/5 fair
First Impressions
What I Loved
Vented The Keen Targhee Vent is vented (surprise, surprise), which meant no waterproofing, and that's a good thing when you hike in a hot desert most of the time. My first pair of Merrells were waterproof, and my feet were always on fire.
Rubber Toe The front of this shoe is reinforced with tough looking rubber on the toe, which seemed like it would hold up well to scrambling over rough rocks.
Nubuck Leather Upper I hoped this would be very durable.
Good Reviews The REI website has a 4.5/5 rating for this shoe.
What Gave Me Second Thoughts
Huge Toe Box When I say huge, I mean it's not just large. . . it's borderline clown shoe. I worried the huge toe box would trip me up, and I didn't like how big my feet looked in them. The salesman told me Keen is known for their oversized toe boxes. I thought maybe it would end up being a good thing.
After the First Hike
What Worked
Large Toe Box To my delight, the large toe box on the Keen Targhee Vent did not trip me up.
What Didn't Work
Tongue Issues No matter what I did, I could not keep from being able to feel the edge of the tongue pressing against the top of my foot.
Comfort My right pinkie toe got a blister after five miles in these shoes.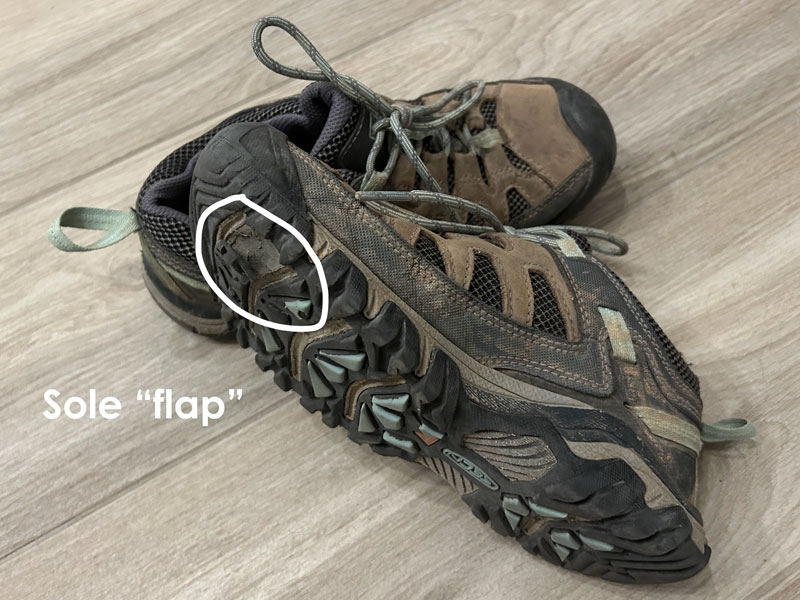 Several Hikes Later
What Worked
Rubber Toe Box Just as I suspected, the toe box on the Keen Targhee Vent provided good protection against rugged terrain.
Nubuck Leather Upper The upper was still in great condition after over 100 miles.
What Didn't Work
Comfort These shoes gave my right pinkie toe a blister every single time I hiked over five miles in them. I had quality socks, and this did not happen with my other shoes that I used in between, so I knew it was this specific pair.
Sole Durability Sadly, after just four months of owning these, part of the sole of one of the shoes came off and became an annoying flap. I returned the shoes and bought a replacement. Unfortunately, several of the rubber knobs on the tread of the replacement shoe ripped off after only three weeks of hiking.
Color When I went to return the shoes, the salesperson could not even believe they were the same shoes I purchased. They looked completely brown because of dirt, and I could not wash it out. So if you want grey shoes, you probably should stay off the brown dirt. Hmm.
Bottom Line on the Keen Targhee Vent
These shoes have been demoted to the backup shoes. If I just hiked on dirt trails, they might have worked, but these shoes were no match for rocky terrain.
Would I buy these again? No. I replaced them with a pair from a different brand that so far has easily outlasted these and is far more comfortable.
Share this