TRAIL STATS
Mileage: 5.9
Elevation gain: 1147 feet
Time to complete: 3-4 hours
Stars: ★★★★
Moderate incline, well-maintained trail
Bridal Wreath Falls is a moderate hike to a multi-tiered waterfall tucked back in a canyon in the eastern section of Saguaro National Park. Though the surrounding desert had a lot of brown and leafless vegetation in the winter, the falls themselves were quite impressive. The upper tier could only be seen from a distance, and there is no obvious trail to access it.
---
Trail Description
Let me guess. You are a little tired of seeing saguaro cactuses. Despite the remarkable density of these majestic giants within Saguaro National Park and the endless peculiar shapes they come in, you just aren't that excited anymore. Time for a change of scenery.
Now, if it hasn't rained in a long time, these falls might not be running, so check with a park ranger if you're unsure.
Douglas Springs Trail
This trail begins outside the main park area at Douglas Springs Trailhead, which is about 10 minutes from the east entrance. Directions are given below.
Walk toward the shade structure to begin the hike on the Douglas Springs Trail. The first half mile is relatively flat, but eventually you'll start climbing. The trail is well-maintained with steps on the steep parts.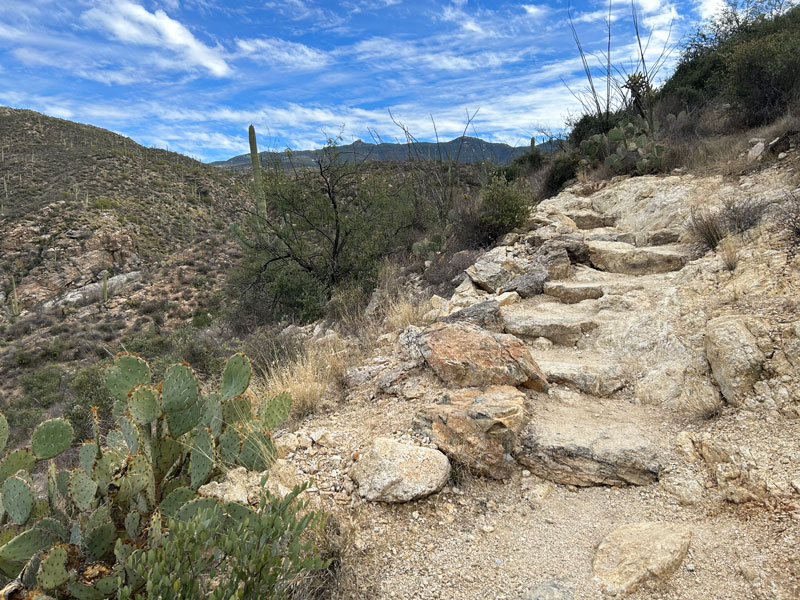 Keep left at all the well-marked trail junctions to stay on this trail until you get to the Bridal Wreath Falls trail junction where you'll turn right.
Bridal Wreath Falls Trail
You might start to worry that the falls are dry when you don't hear or see any water running along the first part of the hike, but we didn't hear water until we got very close and crossed this stream.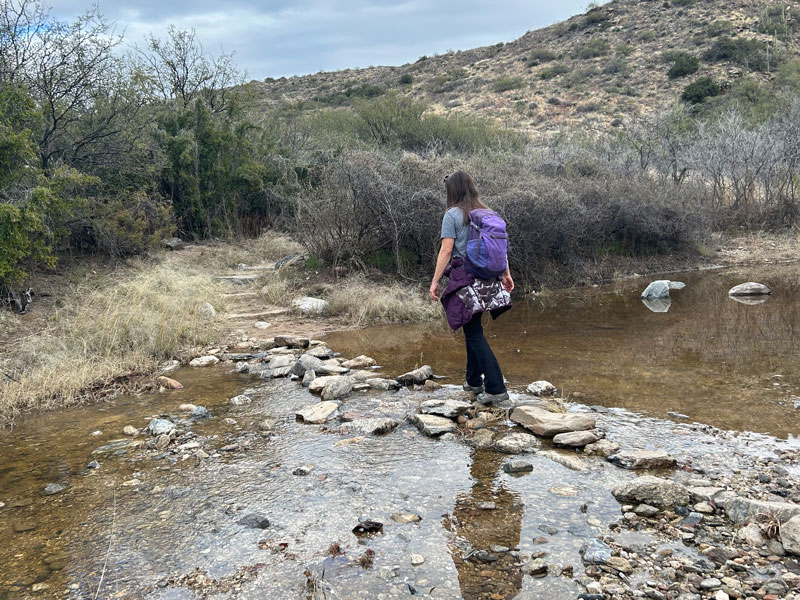 Follow the trail along the left side of this stream, and soon you'll see the multi-tiered falls in the distance ahead. Enjoy this view because only the lower tier will be visible when you get to the base.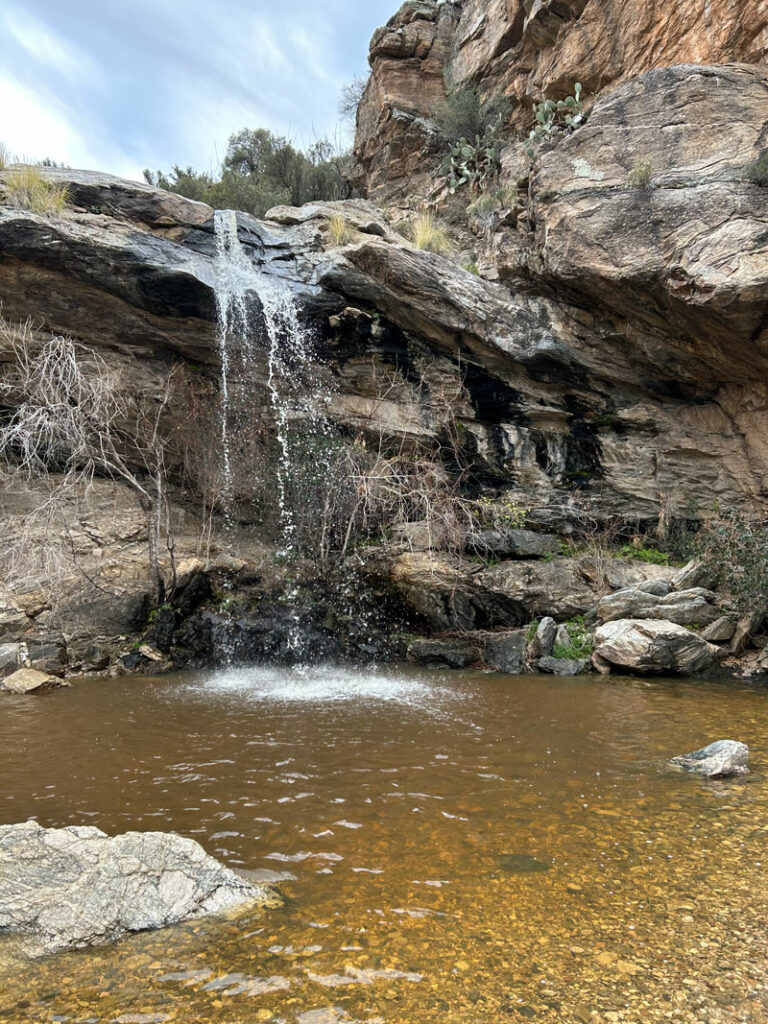 It looked like some people tried to scramble up the left side to the upper tier, but it didn't look easy or fun. There is no established trail to the top of the falls.
The views on the return trip are pretty spectacular.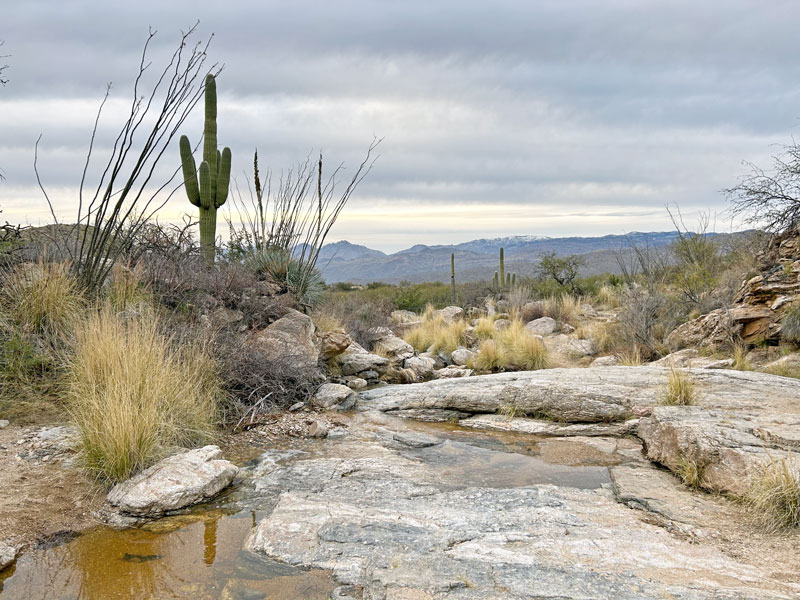 Even the ones of the saguaros (they're still pretty awesome, right?).
---
Map & Directions
Location Saguaro National Park, Tucson, Arizona
From Tucson, take Speedway Boulevard east all the way to where it ends and turn right into the Douglas Springs Trailhead parking area.
From the east entrance of Saguaro National Park, head north on Old Spanish Trail, turn right on Freeman Road, and then turn right on Speedway Boulevard and follow it to the end. Turn right into the Douglas Springs Trailhead.
Fees/Passes You must pay an entrance fee at the entrance of Saguaro National Park East or the Red Hills Visitor Center at Saguaro National Park West. Or you can use your America the Beautiful pass.
Trailhead Facilities None
---