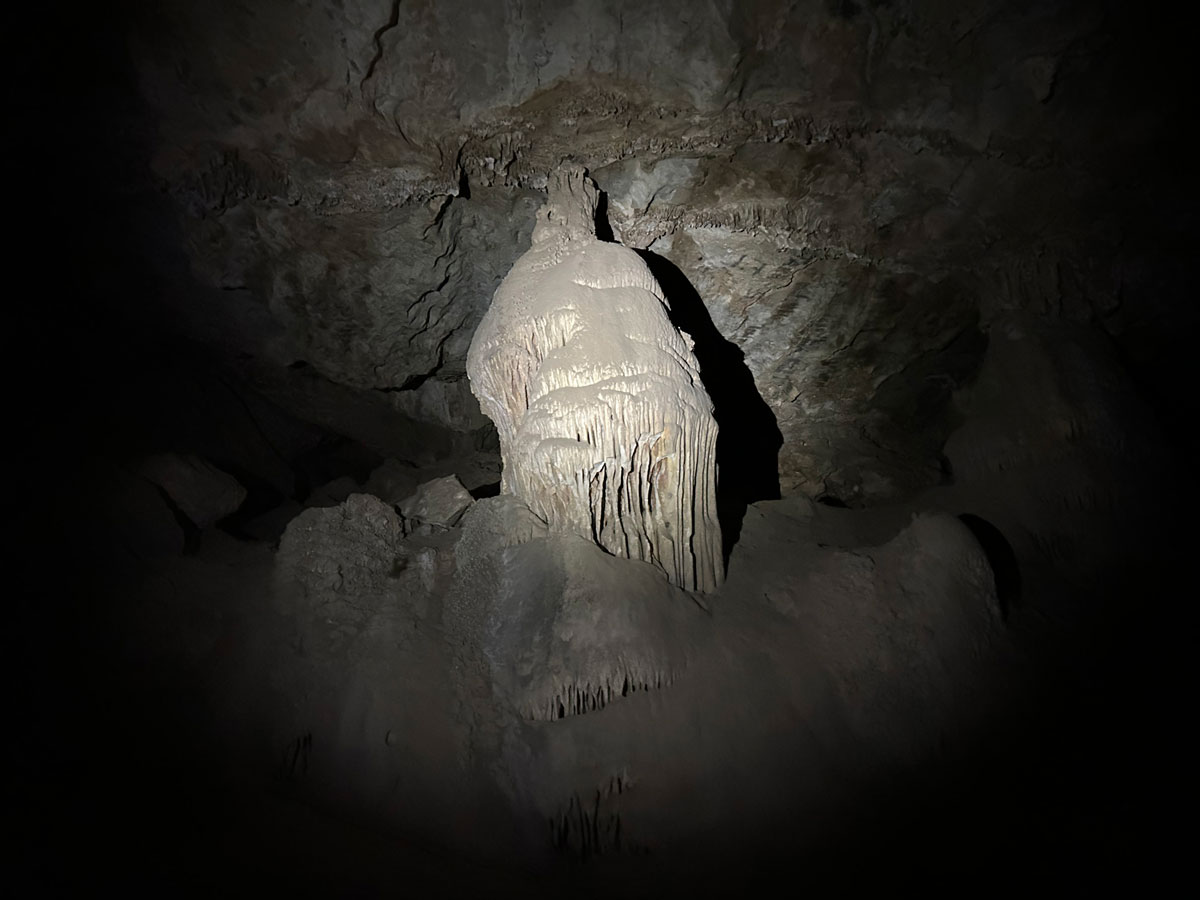 TRAIL STATS
Mileage: 1.0
Elevation gain: 454 feet
Time to complete: 2-3 hours
Stars: ★★★★
Rocky entrance, crawling optional
Coronado Cave can be found way down south by the Mexican border in the Coronado National Memorial. (Who knew that was even a thing?) This large cavern is 600 feet long and 70 feet wide in some places and features some large stalagmite and column formations. The adventurous among us can squeeze into a small tunnel and crawl for several yards to see graffiti left by visitors from the 1800s.
Caves are fragile places. PLEASE refrain from touching any of the formations, damaging the cave in any way, or leaving graffiti including carving names into the stone. It's not cool. It is also against the law, and there are cameras monitoring this cave.
---
Trail Description
Coronado National Memorial
Okay, I didn't even know Coronado National Memorial was a thing, and I still don't really know what it is because we made a beeline for the cave. There is a visitor center that has bathrooms, a gift shop, a bird sighting board, and a small museum talking about Spanish culture. At least that's the gist I got in the few minutes I was there.
Coronado Cave Trail
Just beyond the visitor center, you'll find the parking area for Coronado Cave on the right side of the road. Signs there warn that illegal border crossings are common in the area and to hike in groups. We didn't see any evidence of this, nor did we feel unsafe at any time.
From the trailhead, head past the picnic area and across the wash, and then begin going uphill toward the cave. (Wait, what? This is an uphill hike?)
The trail is well-maintained with stairs constructed of rocks on the steep parts. So even though you were sad to find out it was uphill (or was that just me?) the going is pretty easy thanks to this nice trail.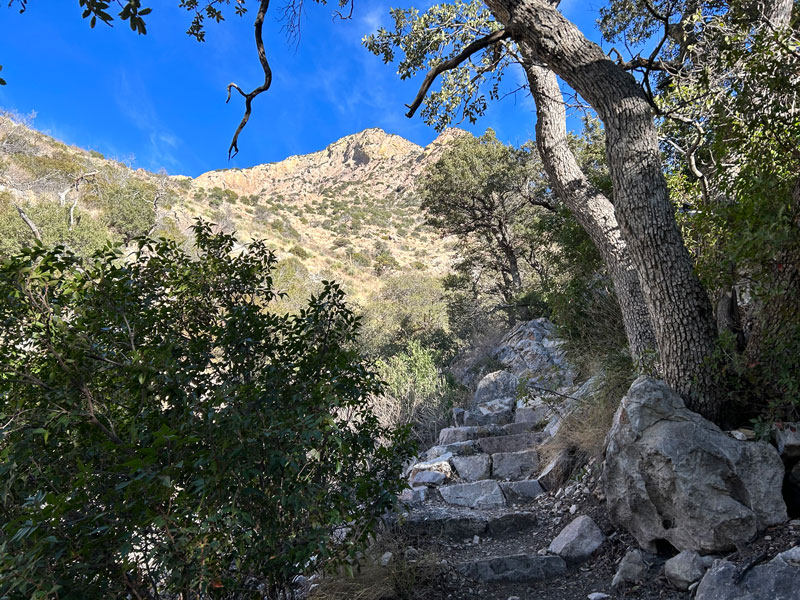 When you find yourself alongside a ravine on rocky steps, you'll know you're almost there. A big sign marks the entrance to the cave.
Crawl down a slope of boulders into the main cavern room. As you make your way toward the back, you'll find a couple large formations.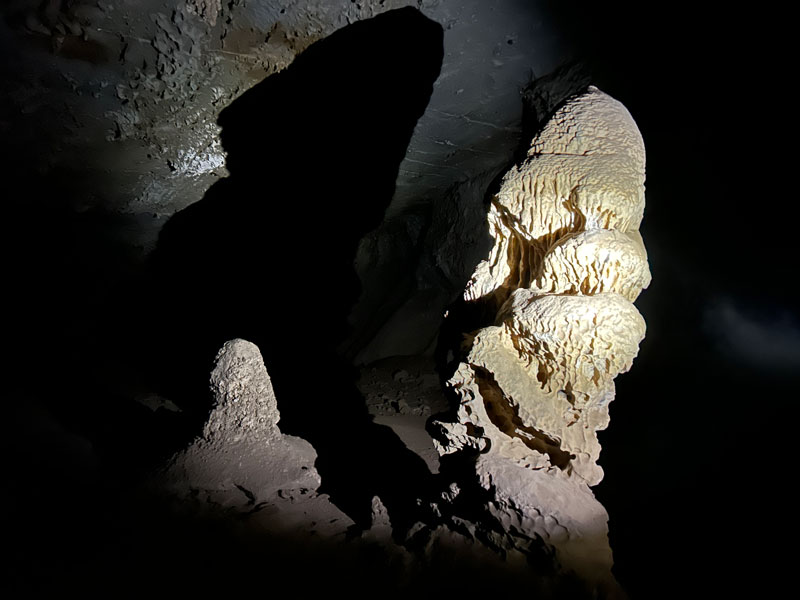 This stone creature that seems to be guarding the cave.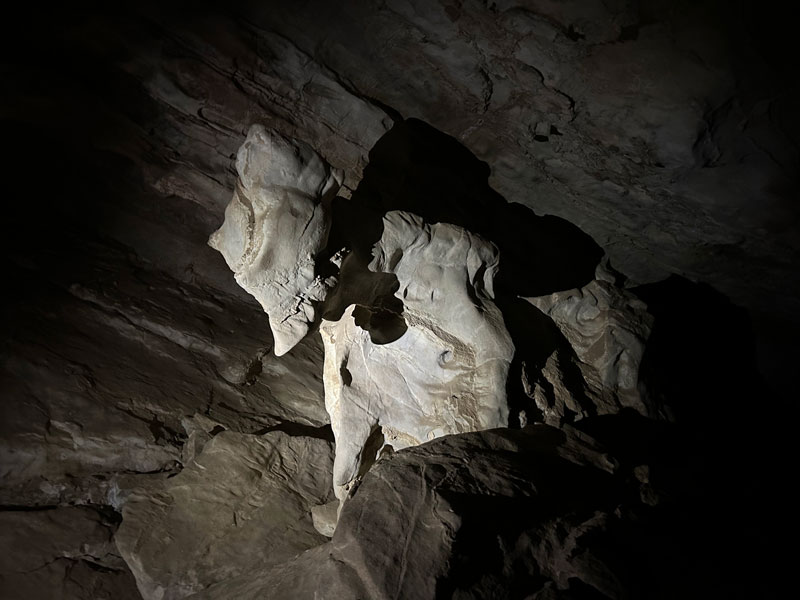 If you stick to the main room and main path, you'll barely even have to duck to walk around and see the formations. It's very large and has a tall ceiling. Unless you're severely claustrophobic, you should be fine.
However, if you're feeling adventurous, you can take the side tunnels for some down and dirty fun. We brought helmets and were glad we did.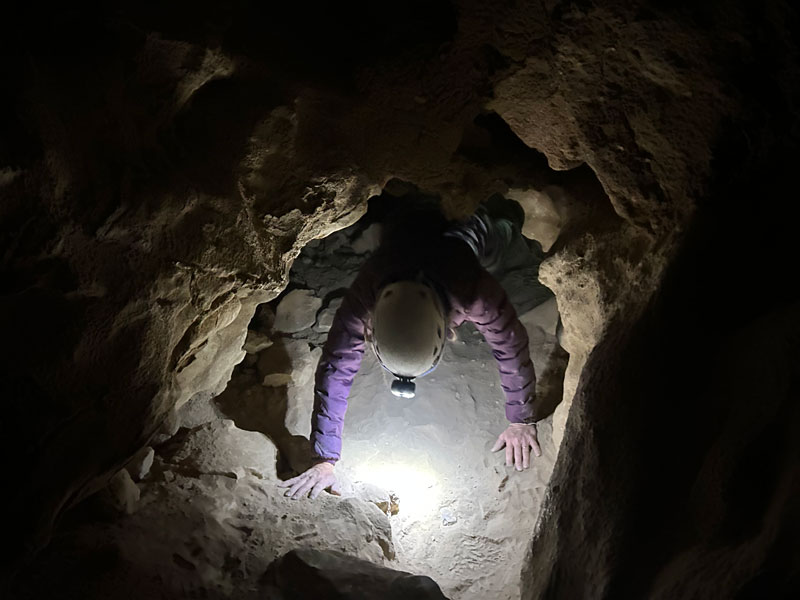 Cave Navigation
Obviously, GPS doesn't work inside the cave, but do not worry about navigation. The cave is basically one very large room with small offshoots that make it impossible to get lost.
Recommended Gear
Bright lights, one for each person and a backup (no, your cell phone doesn't count)
Extra batteries for the lights
Helmets
Clothing you don't mind getting dirty
Please remember to pee before entering. Help keep this cool cave clean!
---
Map & Directions
Location Coronado National Memorial, Sierra Vista, Arizona
From Sierra Vista, head south on Highway 92. Turn right on Coronado Memorial Road. Turn right onto Montezuma Canyon Road. After you pass the visitor center, the Coronado Cave Trailhead will be on your right. There's a sign marking it.
The park is closed after dark.
Fees/Passes None
Trailhead Facilities Restrooms and water at the nearby visitor center
---