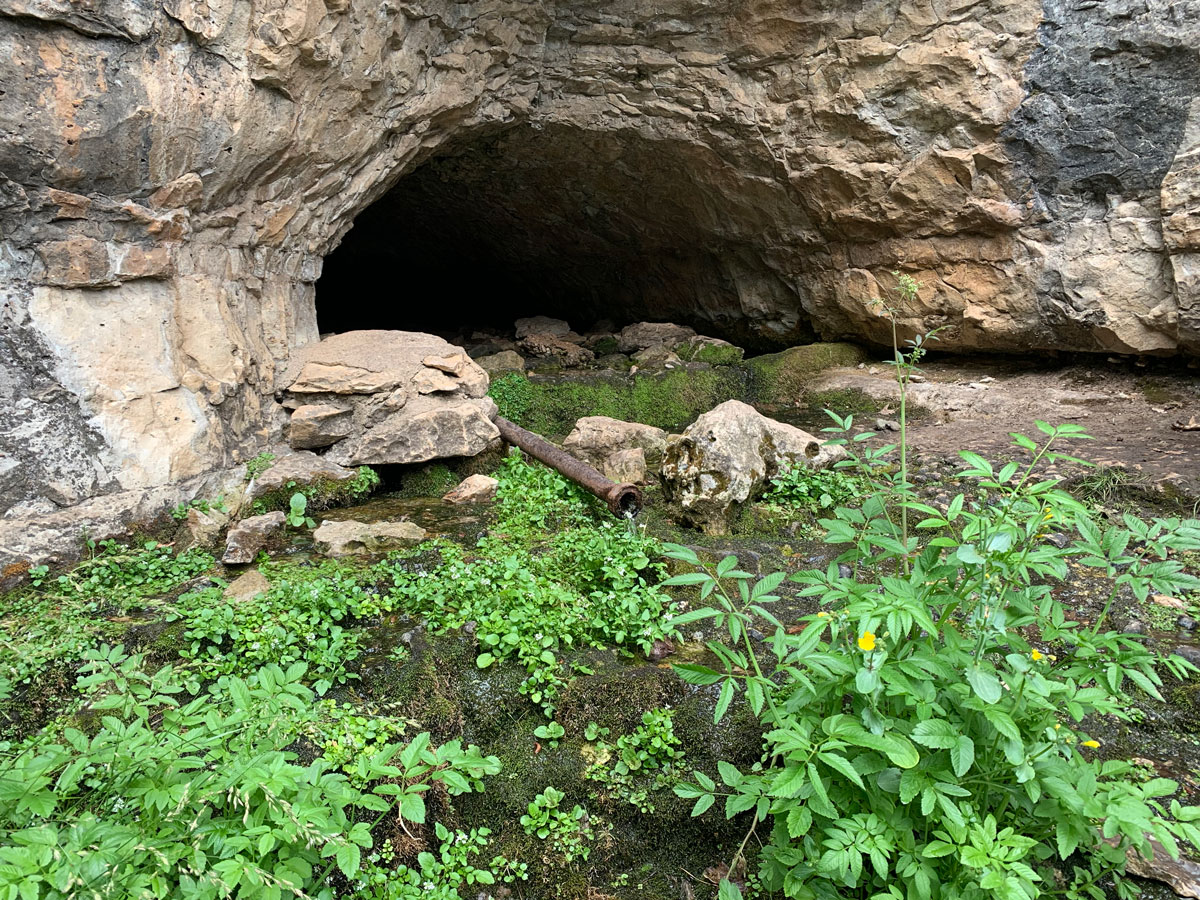 TRAIL STATS
Mileage: 0.3
Elevation gain: 139 feet
Time to complete: 1 hour
Stars: ★★★½
steep trail, crawl to access cave
Pivot Rock Spring is a refreshing oasis that usually runs even during the dry season and is easy to get to. If you're feeling adventurous, you can crawl into the opening to discover a large cavity with room to stand and multi-level chambers that lead back farther than we explored. Bring a flashlight!
Important Note Caves are fragile places. Please take care to leave this cave as you found it. Don't disturb the formations and no graffiti of any kind, please! It takes effort by everyone to preserve special places for the future.
---
Trail Description
You really never know what you'll find when you check out places marked on Google Maps, do you? The pictures of Pivot Spring made it look like a cool little place to visit that would be a short enough hike to keep the kids happy, so we decided to go for it. Little did we know what we had in store!
The hike down from the parking lot is a bit steep, and we met a couple hikers coming up who were huffing and puffing. If you're out of shape, take heart. . . the trail is super short! Look for a fork to the right that leads over to the spring, and go enjoy the sound of fresh mountain water trickling out.
Pivot Rock Spring Cave
But wait, what's that? A cold breeze coming from the hole. . . could there be more here? Shortly after we arrived, an older man and some kids arrived with headlamps and crawled through the opening into a cavern beyond. "You'll want a flashlight," they said. Well, luckily for us, Russ is always prepared and happened to have a couple flashlights handy. I guess we're visiting a cave today, kids! And in we crawled, trying to avoid the water as best we could.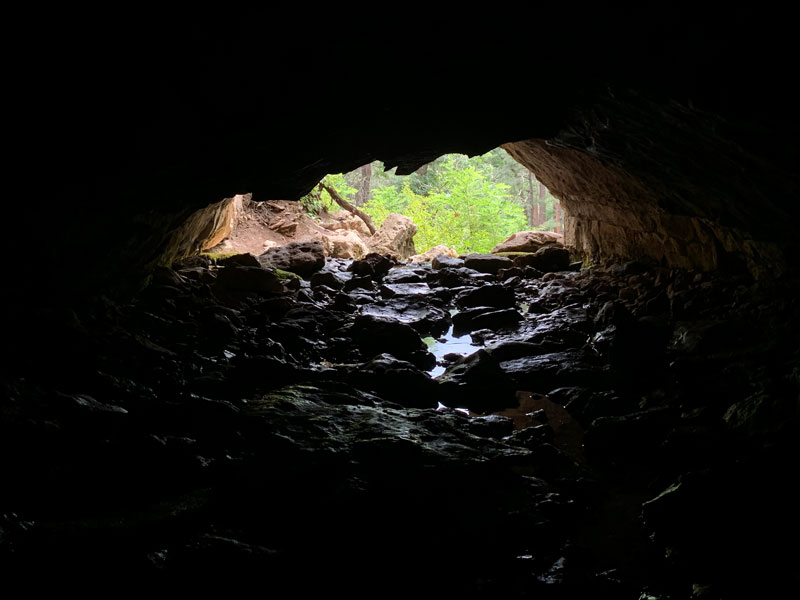 Once we got inside, there was room for the other group and our group to stand, plus a couple passageways headed in different directions. One kid appeared in a hole above our heads and shined his light down on us. Multiple levels? Cool!
Nothing left to do but check them out.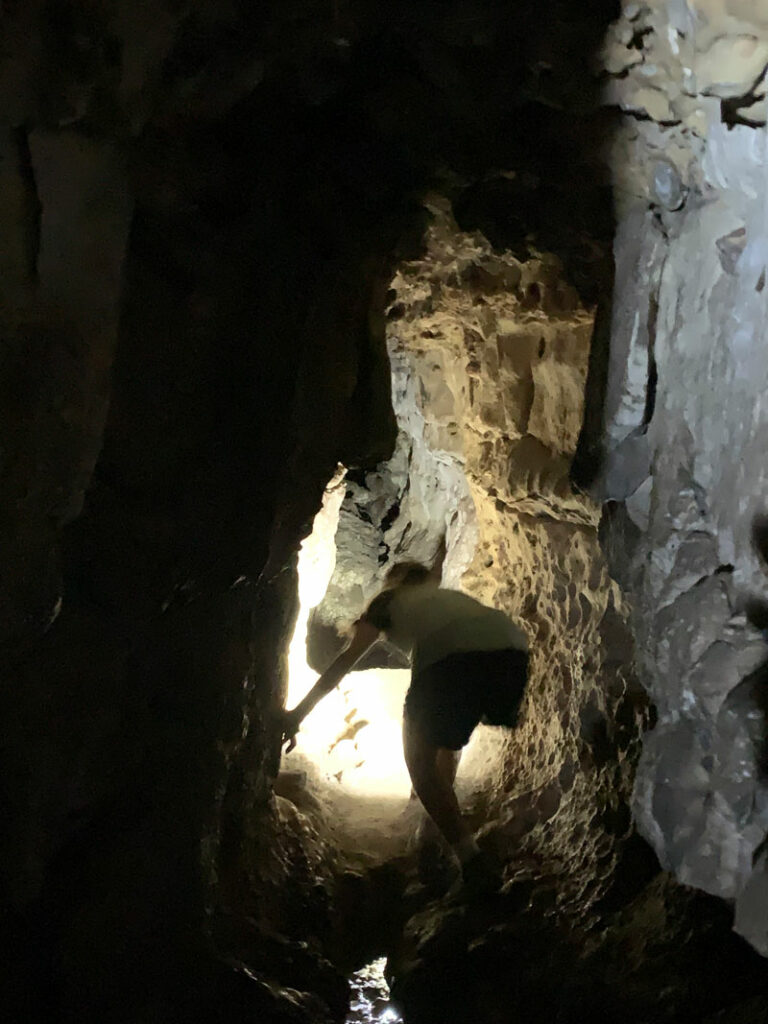 If you are claustrophobic, you'll want to stay in the big chamber because you will have to duck through most of the chambers, and you may have to crawl or even belly slide to get through some of the openings.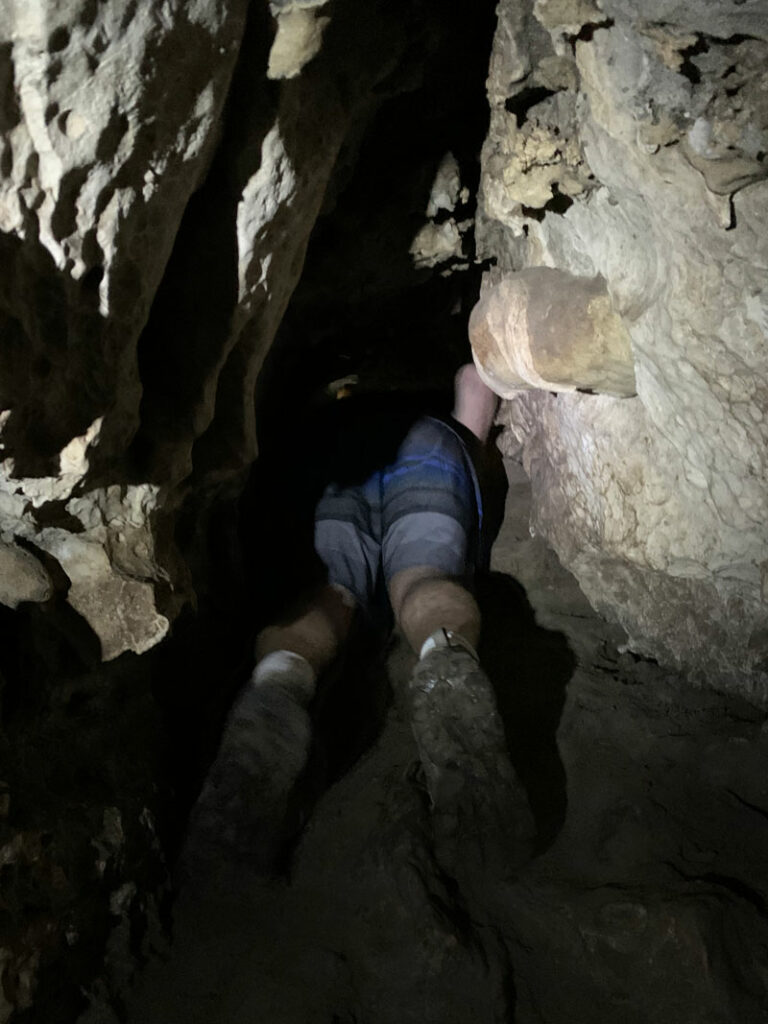 And. . . you might find out later that the hole you had to belly slide through had a bunch of spiders in the ceiling. I didn't see them, but the kids told me about them after I had crawled through a couple times. What you don't see can't hurt you, right? I can't imagine how my scream would have echoed if I had looked up.
After my family got bored and left, I discovered that the upper passageway kept going in the other direction, and I followed it until I got creeped out because I couldn't hear my family anymore. . .
and this "black cat" crossed my path. That's bad luck, right?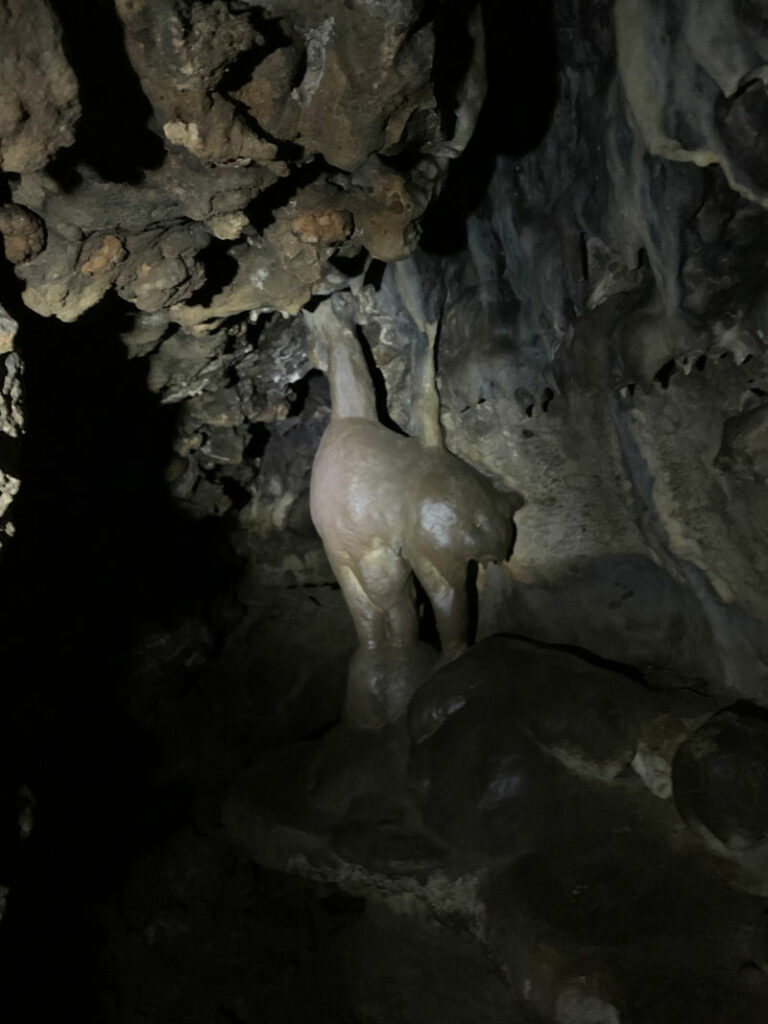 If you follow the passageway past this cat, comment below and let me know how far back it goes. Happy adventuring!
---
Map & Directions
Location Coconino National Forest, Mogollon Rim, Arizona
Go north on Highway 87 from the junction with Highway 260 and turn left (west) on Forest Road 616. The road is well-graded and suitable for any vehicle. Follow it to the parking area for Pivot Spring. For a shorter drive but more time on the dirt road, you can turn left on Forest Road 149 and then turn right on Forest Road 616 soon after and follow it to the parking area.
Fees/Passes None
Trailhead Facilities None
---