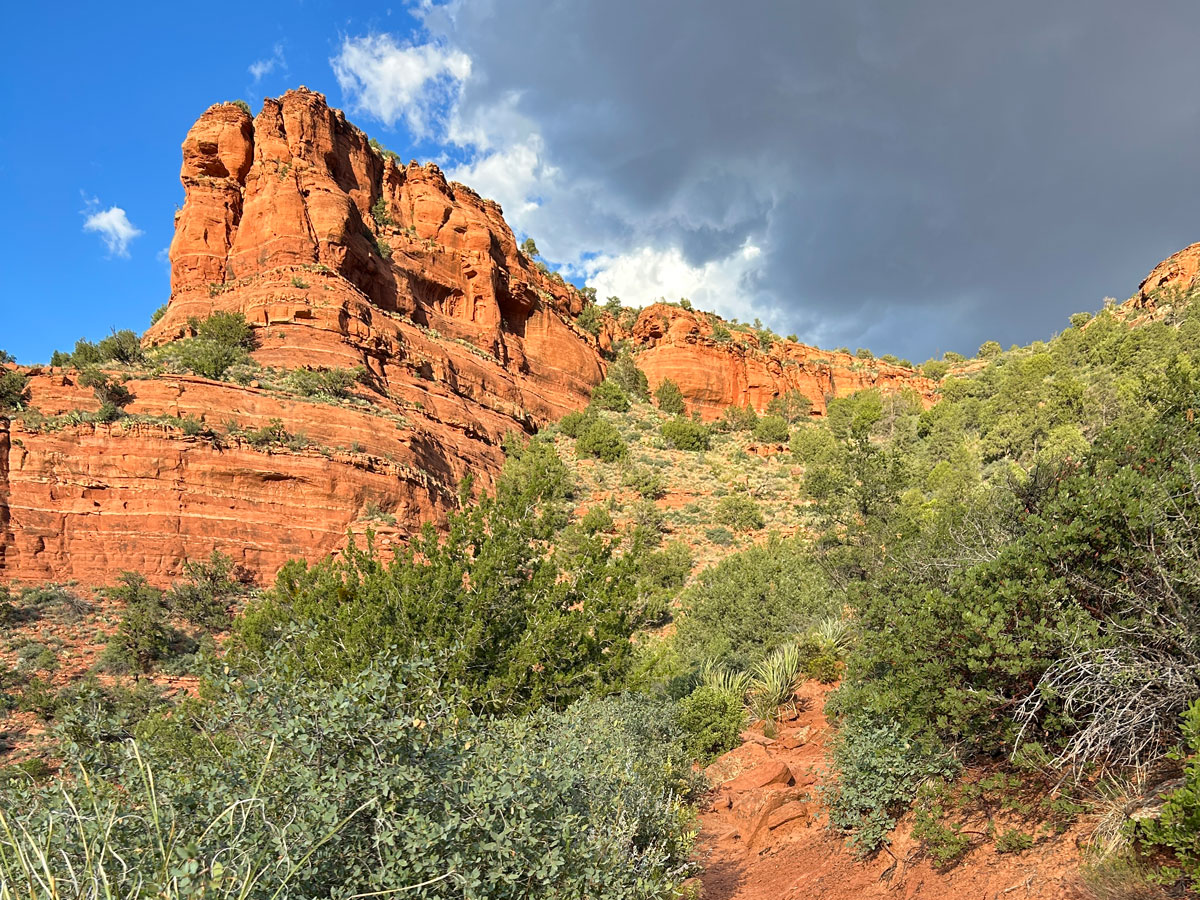 TRAIL STATS
Mileage: 1.2
Elevation gain: 492 feet
Time to complete: 1-2 hours
Stars: ★★★½
Moderate incline, good trail, not too long
Doe Mountain makes a fabulous place to watch a famous Sedona sunrise or sunset. It's far enough from the beaten trails to offer a peaceful hike and large enough to provide everyone a private viewing area. At just a mile and a half round trip, you also won't have to hike too far before or after dark, and it's suitable for the whole family.
---
Trail Description
It was a Friday night, and only one other car was in the parking lot after 5pm when we arrived, so I KNEW this was going to be perfect.
Doe Mountain Trail
The trail begins to climb gradually just as soon as you leave the parking lot. There are plenty of switchbacks, though, and the trail is very nicely groomed with steps and everything.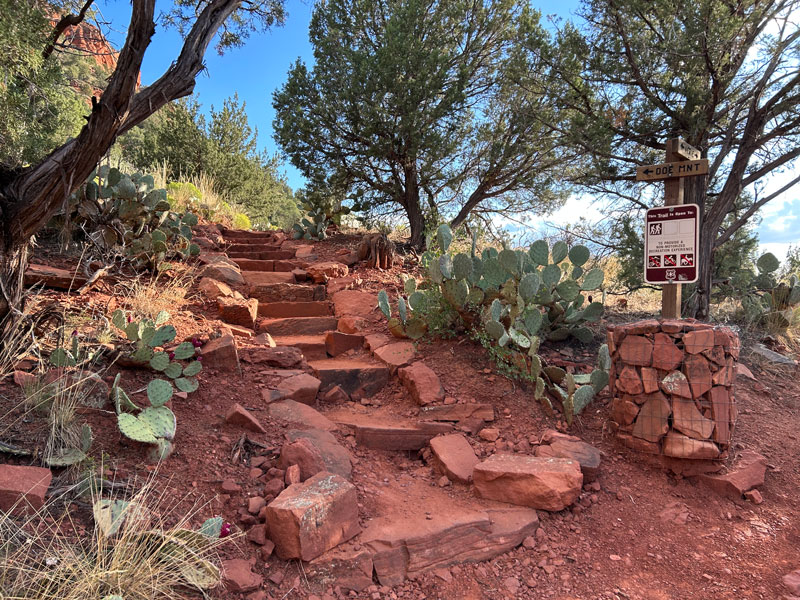 As you get closer to the top, the trail gets steeper in some sections, and there are loose rocks to hike over. Some spots have you climbing up solid rock, but it's never too difficult or sketchy.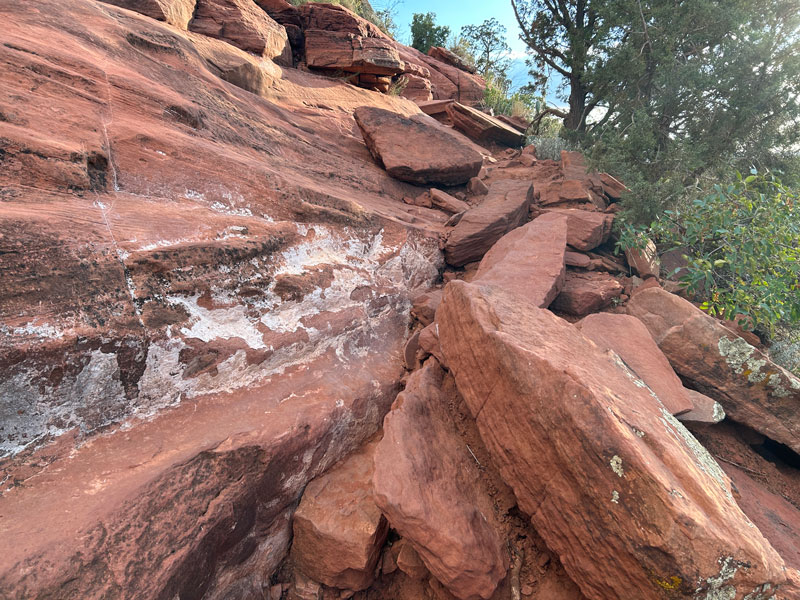 Once on top, the trail continues toward the back of the mountain where you'll experience heart-pounding views (and probably some wind).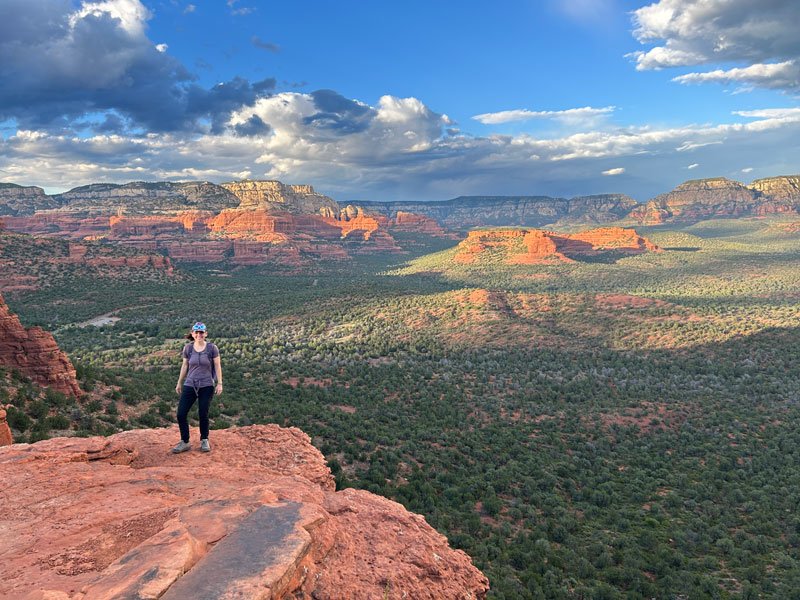 We were glad to check it out, but since we were there for the sunset, not the sunrise, we went back to the other side. I did notice the scenery was much better on this side, though, so if you're deciding on sunrise or sunset for this: SUNRISE!
We returned to the other side and found ourselves a nice, private ledge where we could get an awesome view of the landscape before us.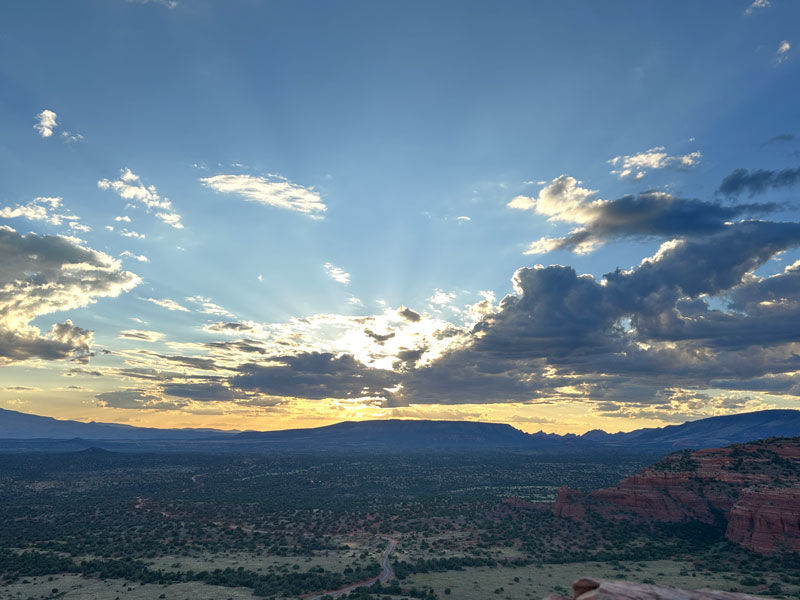 The hike down in the dark wasn't too difficult, but please remember a headlamp!
---
Map & Directions
Location Red Rock Secret Mountain Wilderness, Sedona, Arizona
From West Sedona, head west on Highway 89A. Turn right on Dry Creek Road, which turns into Boynton Pass Road. Keep left at the T's. The trailhead will be on your left.
Fees/Passes A Red Rocks Pass or America the Beautiful Pass is required
Trailhead Facilities Pit toilets
---