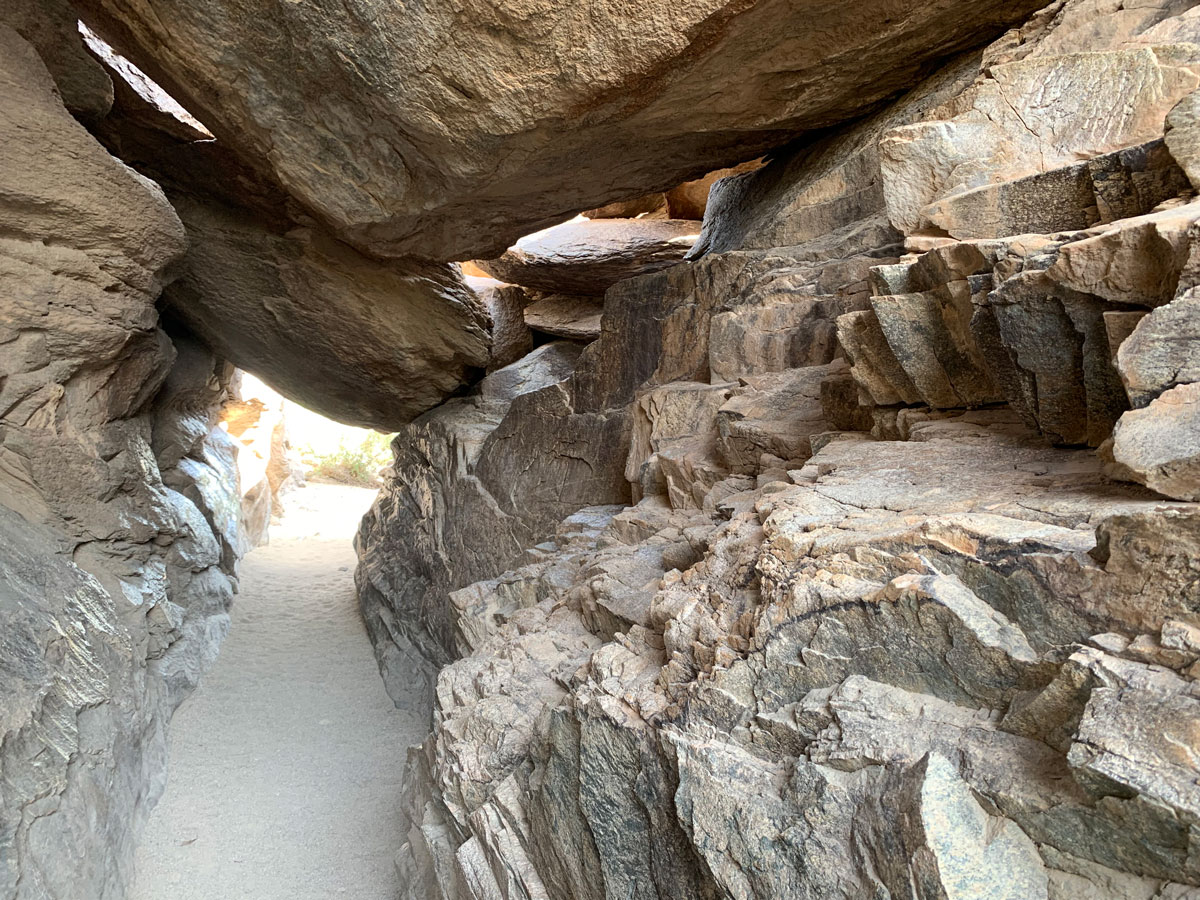 TRAIL STATS
Mileage: 3.8
Elevation gain: 943 feet
Time to complete: 2-3 hours
Stars: ★★★★
Good trail, tricky navigation
Squeeze through Fat Man's Pass, explore Hidden Valley, and go through a natural tunnel on the most interesting hike on South Mountain. The trail junctions are kind of confusing, but as long as you know what you're heading toward, you can complete this hike without GPS by paying attention to the signs.
---
Trail Description
Normally, we shy away from hiking South Mountain because it's not as interesting as other mountains in the Phoenix area, but once in a while, it's just really, really convenient. Since it was going to reach 99 degrees and Heather had a dentist appointment, we decided it was time to do Hidden Valley Loop again.
Mormon Trail
There are many ways to get to Hidden Valley, but we chose the shortest one—from Mormon Trail. The first part is easy navigation, but the first junction you come to has a confusing sign. You'll want to keep going straight until you get to the junction with National Trail.
National Trail
The junction is the top of the stick for this lollipop loop. You can choose to do the loop counter-clockwise (recommended) by turning right or clockwise by turning left. If you go right, watch for the sign for Fat Man's Pass and make a left there onto Hidden Valley Trail. If you go left, watch for the sign for Natural Tunnel and turn right there onto Hidden Valley Trail.
Fat Man's Pass
We went left so we could slide down the rocks, and that meant Fat Man's Pass first. Not to make it morbid, but the picture Heather wants at her funeral was taken there, and it happens to be her profile picture on our homepage! SO adorable.
This isn't meant to be rude, but if you happen to be a big person, you need to make sure you don't get stuck because rescue crews have been called more than once to get people out. Truth. There are bypass routes if you don't think you'll make it (or are claustrophobic).
A little past the pass, there was another boulder grotto, and Heather and I went through different ways. Wanna go over? Under? Through? Around? Choose your own adventure! I went through and ended up on the sketchy boulder slide, but it was actually kinda fun.
Hidden Valley is just beautiful, and you'll walk through the wash (or the trail—whichever) for a while through the best scenery on South Mountain.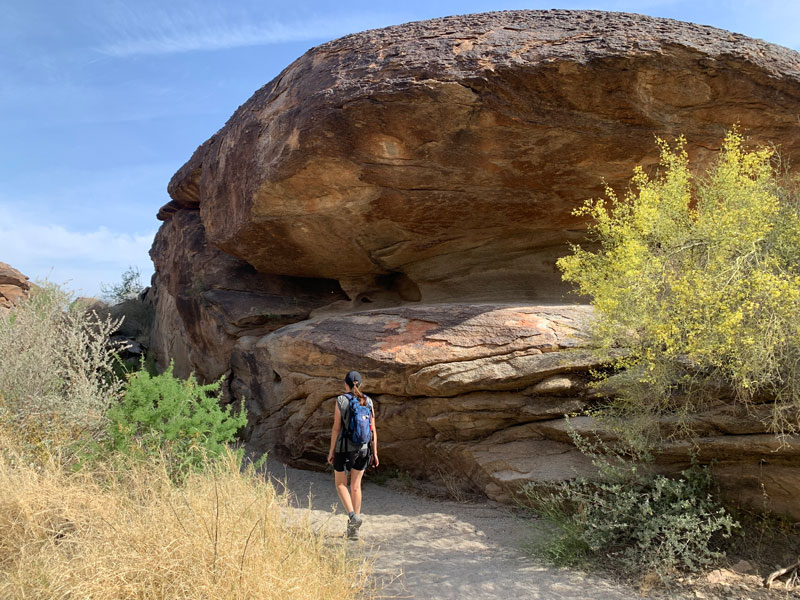 Natural Tunnel
Toward the end of the Hidden Valley Trail, you'll reach Natural Tunnel. Pretty cool for South Mountain, I just gotta say.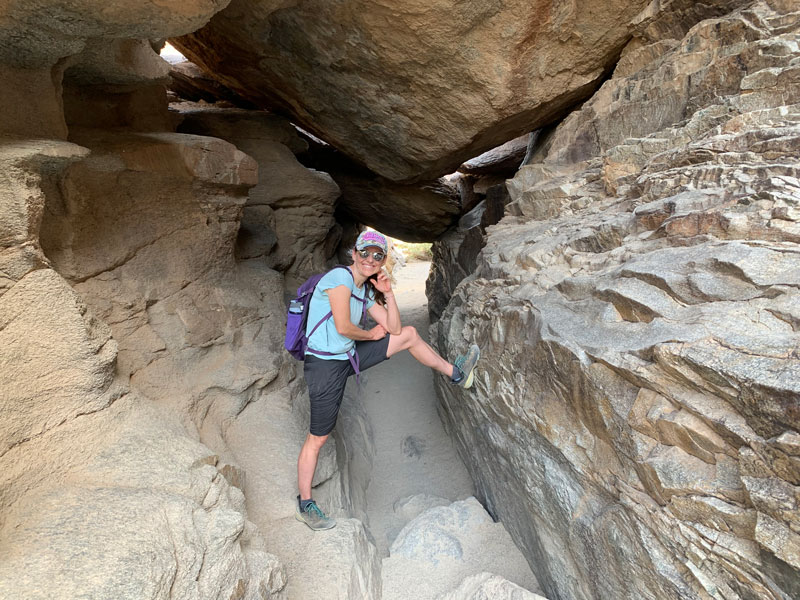 Soon after the tunnel, you'll be back at National Trail. I don't know why I couldn't get this right in my head (maybe because I forgot my map?) but you go LEFT at that junction to get back to the Mormon Trail you came in on.
If you go clockwise, though, you'll get to National Trail after Fat Man's Pass, and you'll make a RIGHT to get back to Mormon Trail. Hey, this is too hard to explain! Just go the way I said!
---
Map & Directions
Location South Mountain Park/Preserve, Phoenix, Arizona
Take I-10 to the Baseline exit and go west. Turn left on 24th Street. Eventually, the road will start to curve to the left, and then the Mormon Trailhead parking lot will be on your right soon after.
Trailhead Facilities No restrooms. Drinking fountain and water spigot available.
Preview this Hike
---