TRAIL STATS
Mileage: 4.0
Elevation gain: 1028 feet
Time to complete: 2-3 hours
Stars: ★★★½
Moderate incline, rocky trail
Just a few miles from downtown Phoenix, Dobbins Lookout takes you above the hustle and bustle of the city for a peaceful view from above. You can drive up to this lookout, but it also makes a great hike for those looking for some moderate exercise. As a bonus, you'll see Native American petroglyphs along the way.
---
Trail Description
If you've been to Phoenix, you've no doubt seen the red lights flashing on top of South Mountain. It's so close to the city that it's actually partly within city limits, so it's a very convenient place to hike if you're in Phoenix.
You'll start out on Holbert Trail, which is pretty cool by itself because there are quite a few petroglyphs to see along the way.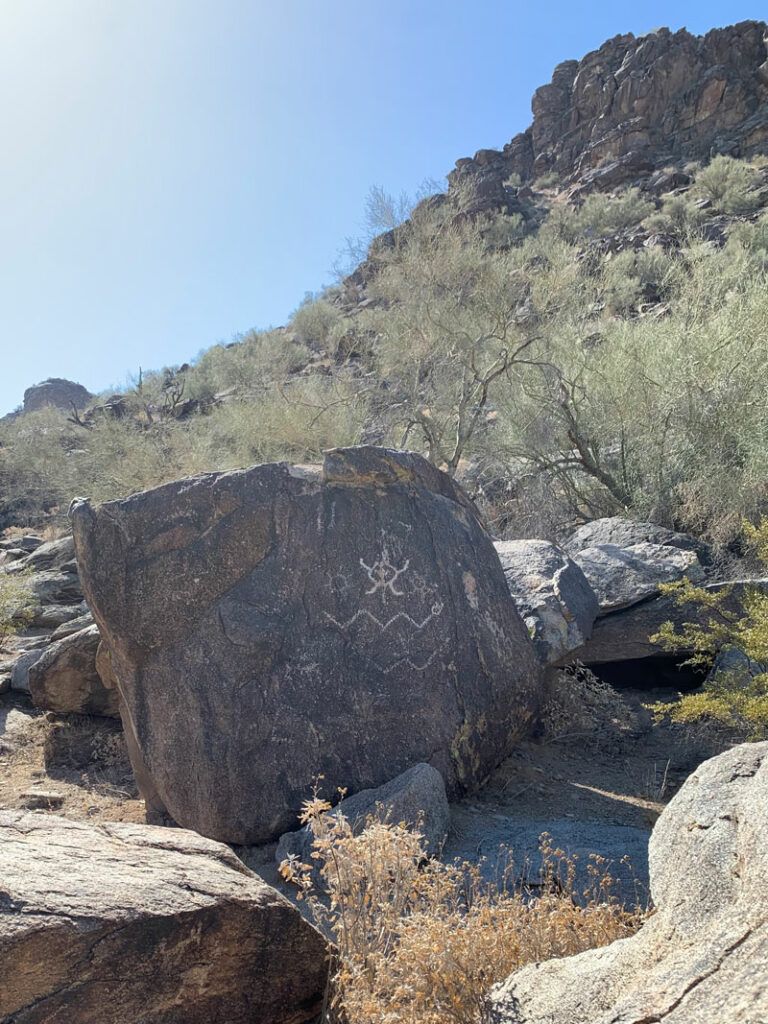 Keep your eyes out because petroglyphs are all over the place near the beginning of the trail. Now I'm no petroglyphs expert, but some of the drawings were clearly made by modern people because I'm pretty sure Pinocchio hasn't been around that long.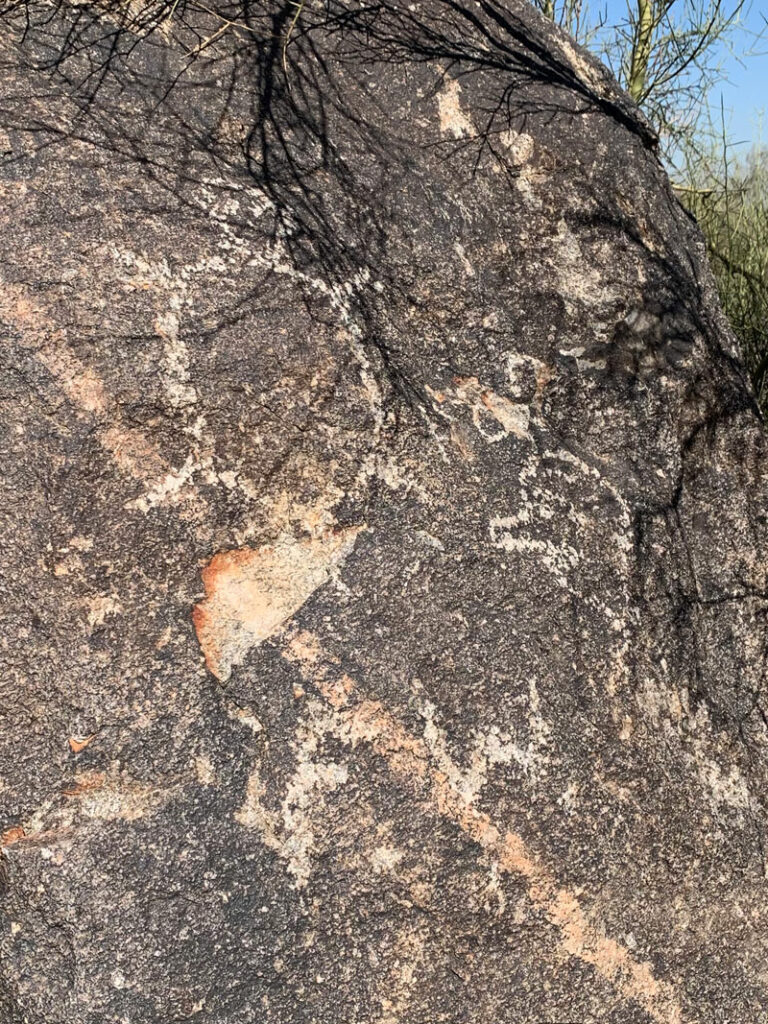 If you get the urge to add your own art to the collection, put down your etching tool, back away from the rock, and post your art on Instagram instead. Just sayin'.
This first part of the trail is fairly flat as you make your way east. Eventually, the trail will join a road for a short time before veering off to the right again just before the fence around the water tank.
The next part turns south and begins gaining more elevation. Follow this until the signed junction for the Dobbins Lookout Extension Trail and make a right. You're almost there!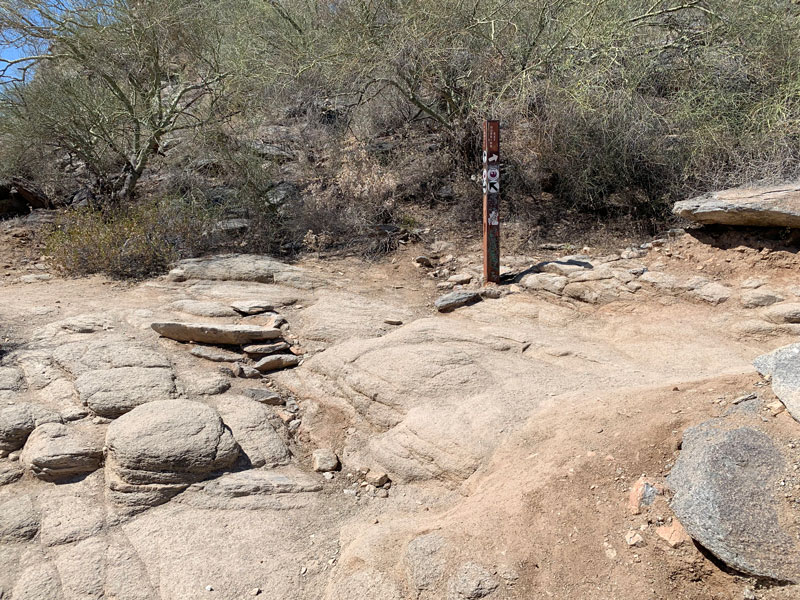 Dobbins Lookout
When you arrive at Dobbins Lookout, you'll notice there are a lot of people who look suspiciously nice and fresh. Don't you worry, they took the lazy option and drove up there. You can walk in the lookout building like a boss, knowing (and maybe smelling like) you started at the bottom. The view is just a little sweeter when you had to work for it.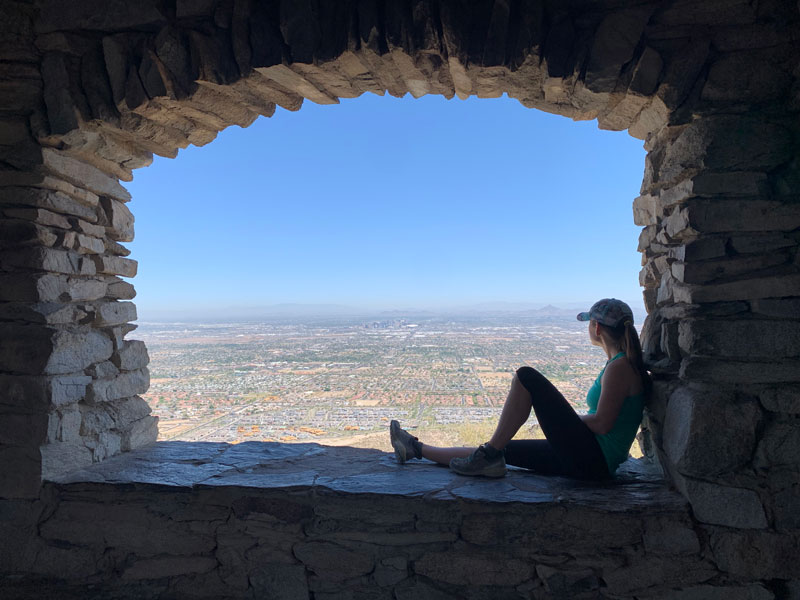 The building, like the other buildings in the park, was built by the Civilian Conservation Corps in the 1930s. It's a fun spot for doing shadow pictures and a nice break from the sun, but I have to say it seems to always give me a faint whiff of weed.
Even though the parking lot takes away from the experience here, the great thing is that there are trash cans, so if you had some trail snacks on the way up, you can actually toss the wrappers before you head back down. It's the little things, people. There are also pit toilets available if you walk down the parking lot a little way.
Behind this little building, there's a map pointing to various landmarks around the city.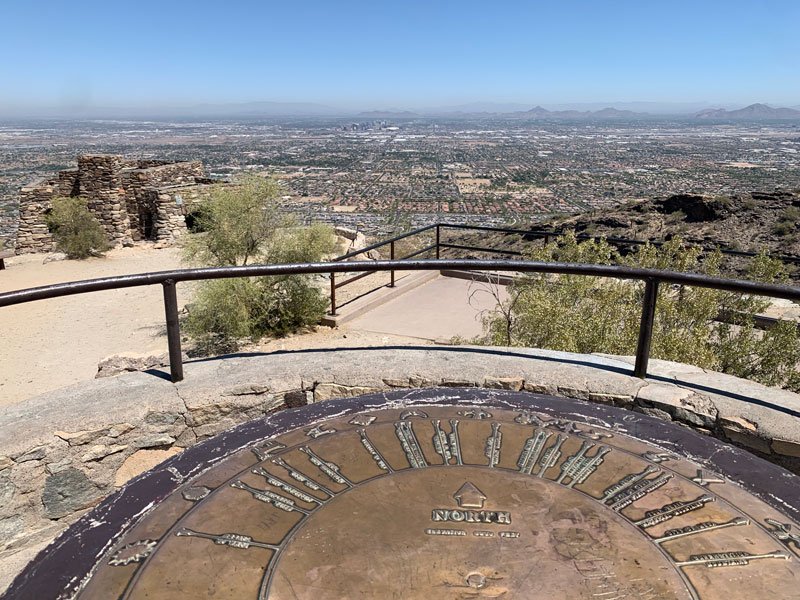 We went on a Friday, so we shared the lookout with only a very few people, but expect it to be busy on weekends and evenings. There are usually vendors selling their wares in the parking lot any time. Even so, there's a certain peace up there that's noticeable but hard to explain. I think it's just nice to look down on a busy, crowded city, and experience a little bit of nature and simple quiet.
---
Map & Directions
Location South Mountain Park and Preserve, Phoenix, Arizona
Take Central Avenue in Phoenix south until it enters the South Mountain Park and Preserve. Take the first left into a very large parking lot, and drive down to the Holbert Trailhead.
Trailhead Facilities There are restrooms with flush toilets nearby and water available.
---