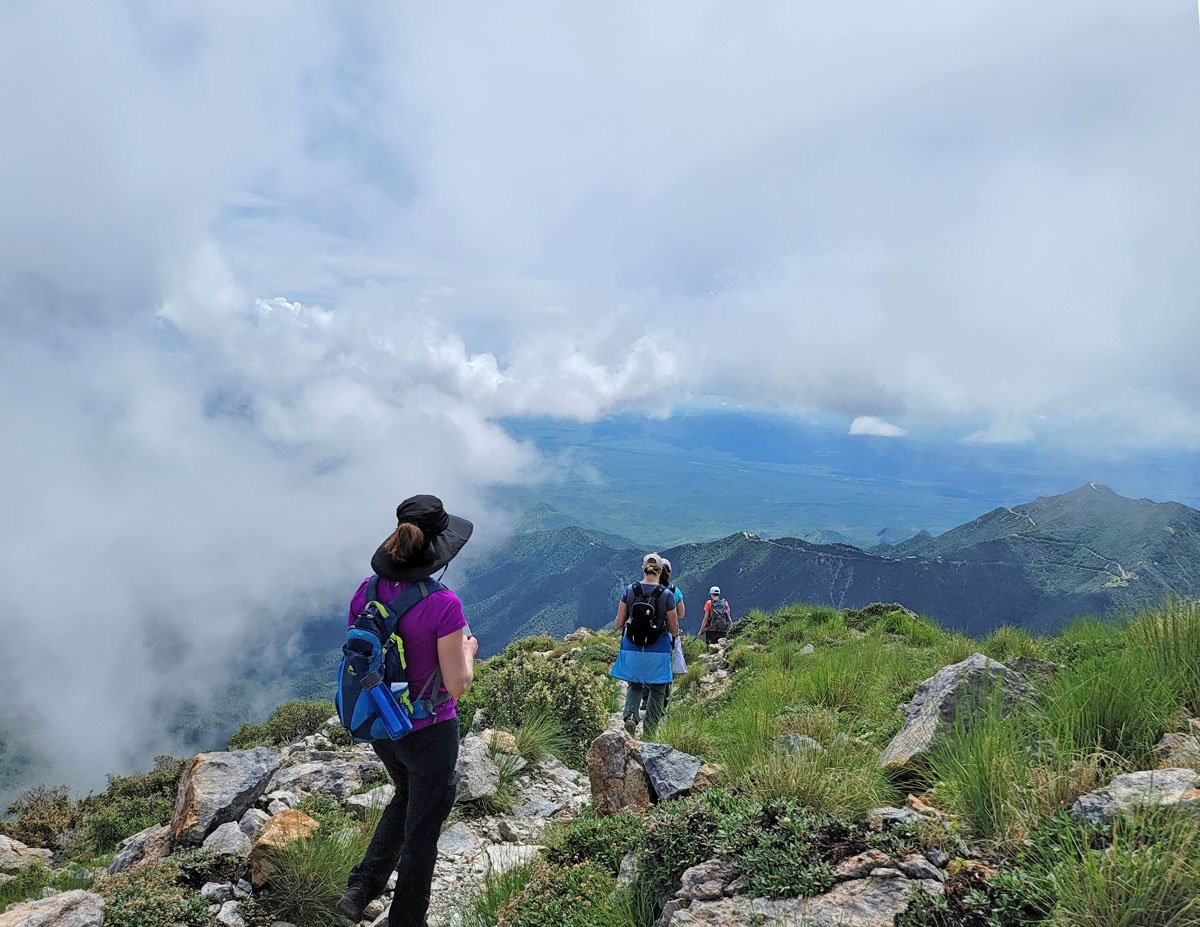 TRAIL STATS
Mileage: 11.2
Elevation gain: 4070 feet
Time to complete: 6-8 hours
Stars: ★★★★½
Strenuous, long
A mountain south of Tucson is probably not the first to come to mind when you think of Arizona high country, but Mount Wrightson delivers a beautiful forested hike up to an elevation of 9456 feet in the Santa Rita Mountains. There is usually wildlife, streams, and magnificent views to be had, though you will definitely have to work for it.
---
Trail Description
While Mount Wrightson is breathtaking and well worth your time any day, we happened to catch it on possibly the most magical day ever. There were pockets of rainstorms scattered around southern Arizona, and it even rained pretty hard on us as we drove to Tucson, which sent us rushing to CVS to buy ponchos. As we started the hike, we saw a couple coming down who were drenched, and we assumed that would be our fate as well, but we pressed on anyway.
Right away, the trail weaves its way through a forested area as it begins to head up canyon. The trail is well-defined and easy to follow as you enjoy alternating views of the forest and the valley gradually getting farther and farther below you. It's a steady climb that never really gets much more or less steep on the way to the summit.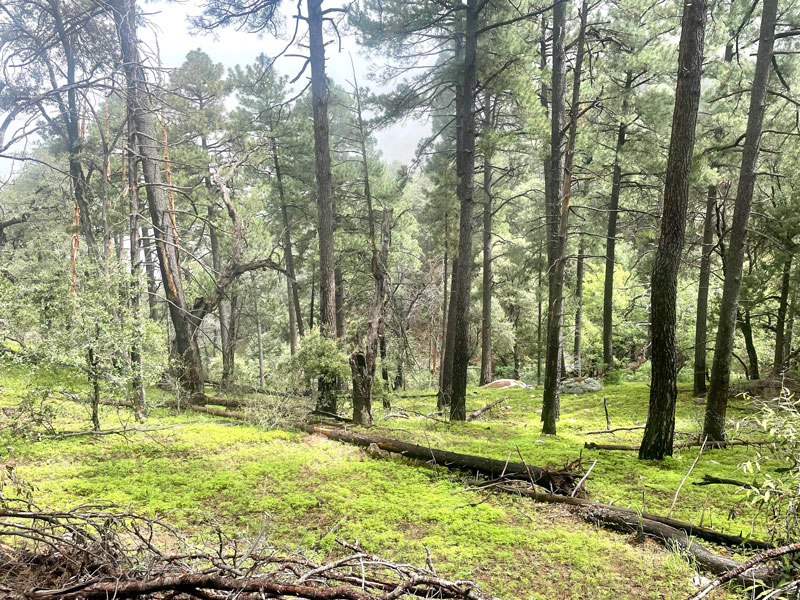 Since we went on the most magical day ever and were in the middle of one of the wettest summers Arizona had had in a long time, there were wildflowers galore in every shade, and the cutest poisonous mushroom I ever did see! April spent a lot of time with it, wishing she could set up a Polly Pocket scene.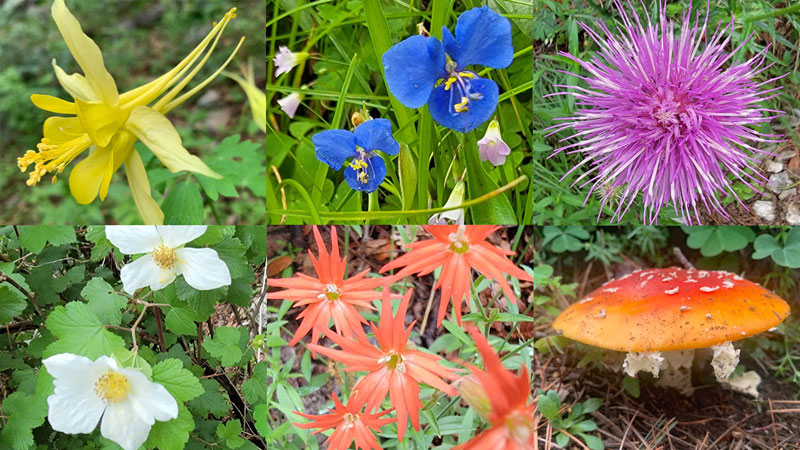 Old Baldy Saddle
At 3.5 miles, a series of switchbacks led us up to the Old Baldy saddle, where we could finally see to the other side and get a taste of the spectacular view that awaited us at the summit. It was clear a fire had come through the area at some point because most of the trees were dead or downed, and that was a little sad, but it also guaranteed an unobstructed view. I know, right? Are you packing your backpack yet?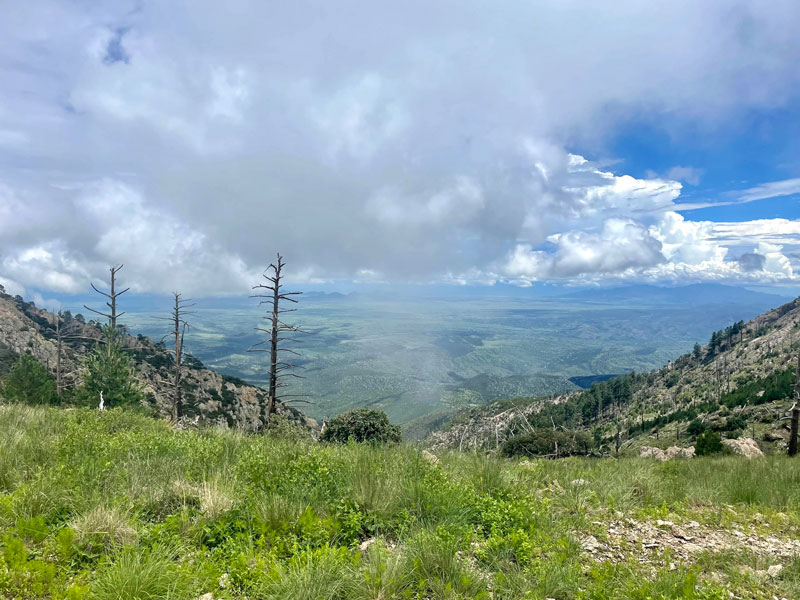 From there, the peak was to our right and the trail became more rock and less dirt, but the views never stopped.
The Summit
As we were about to reach the summit, another couple was coming down and told us we would have it all to ourselves. Imagine that! A beautiful peak in Arizona all to ourselves on the most magical day ever.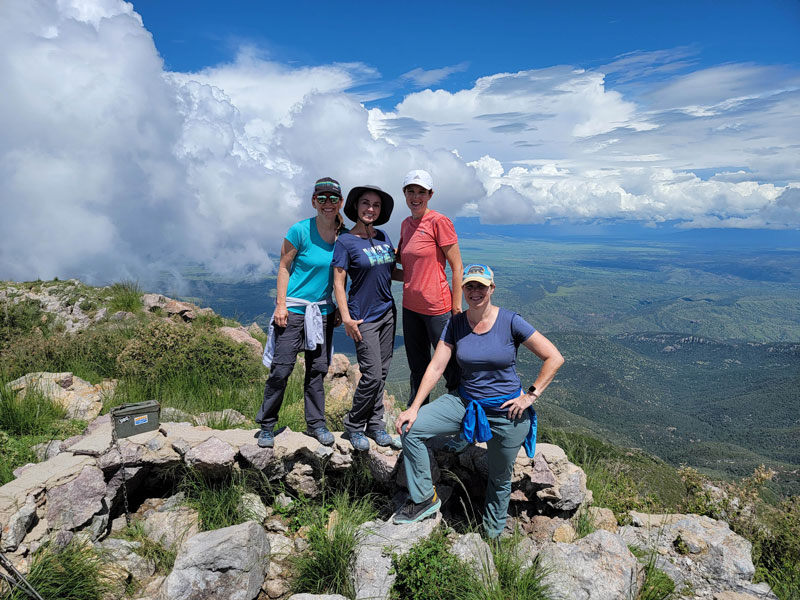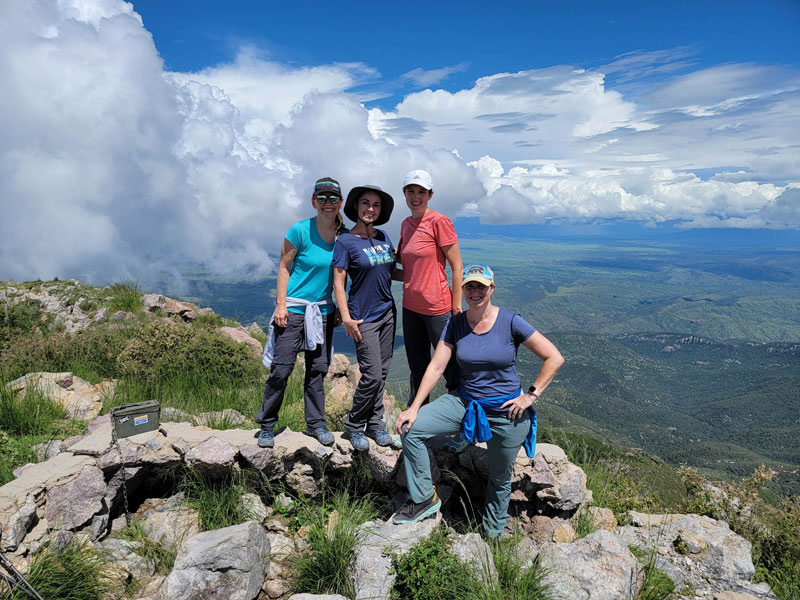 Okay, that was pretty awesome, but there's one more thing. Ladybugs. And when I say ladybugs, I mean like zillions and zillions of them! April was in heaven, and instead of enjoying the view, she spent her time making friends with them and putting them all over her face.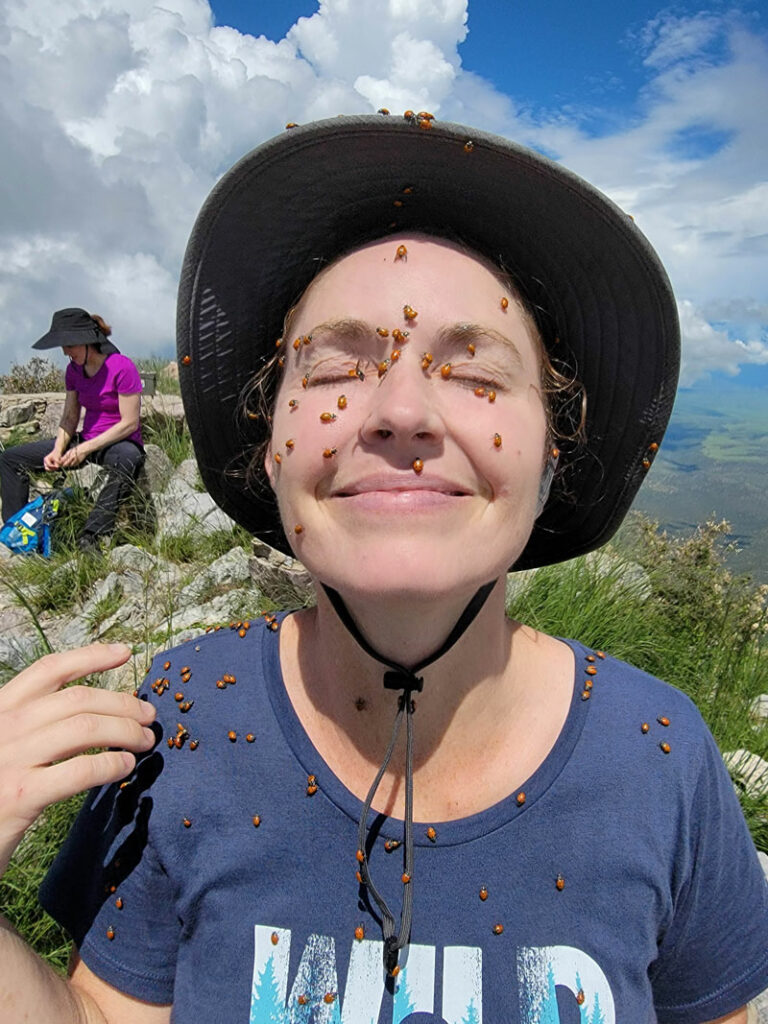 So weird. We know.
---
Map & Directions
Location Santa Rita Mountains, Coronado National Forest, Sahuarita, Arizona
Take I-19 to exit 63 for Continental Road and go east. Turn right onto Madera Canyon Road and follow it to where it ends at the Old Baldy trailhead.
Fees/Passes You will need a Coronado Pass or an America the Beautiful Pass to park.
Trailhead Facilities There are pit toilets available. No water.
---