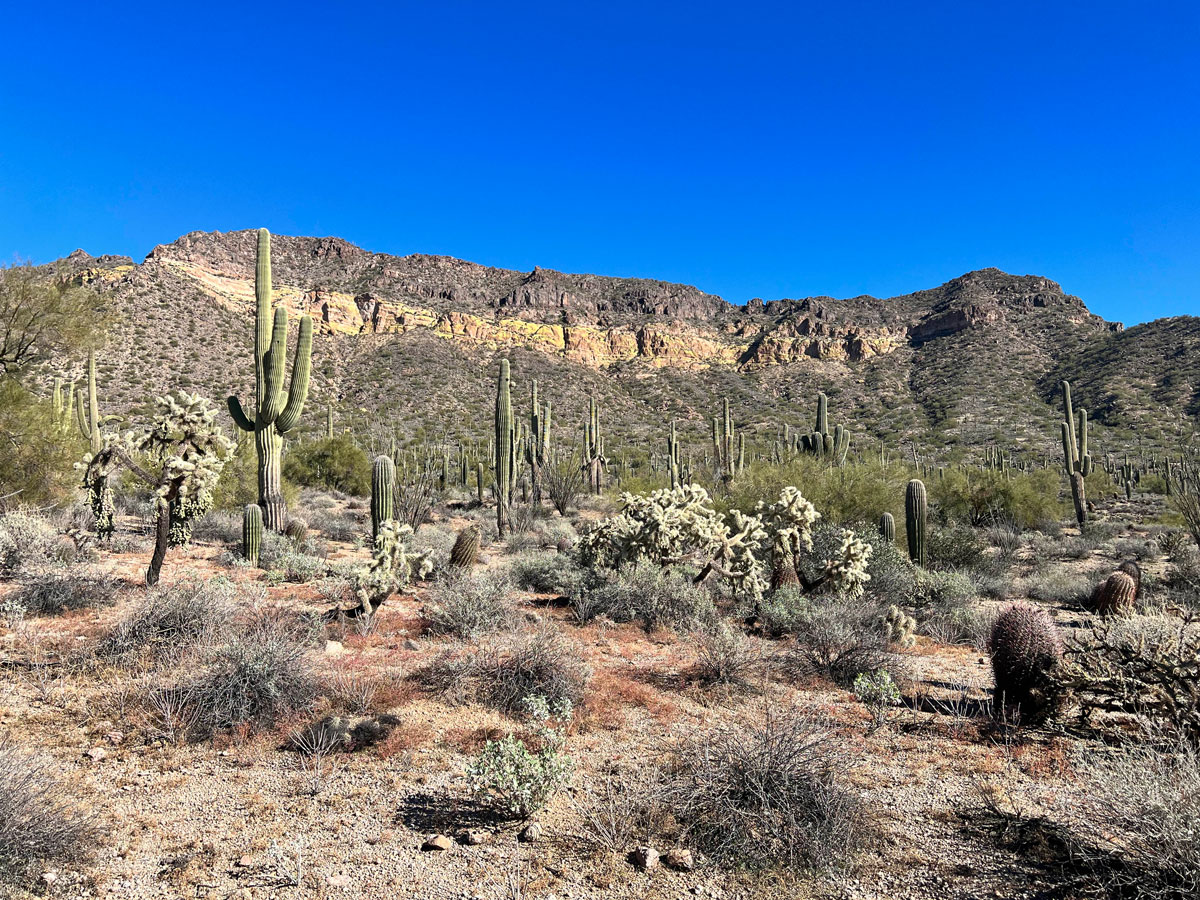 TRAIL STATS
Mileage: 7.7
Elevation gain: 2155 feet
Time to complete: 4-6 hours
Stars: ★★★½
Strenuous, scrambling, route-finding
On the same mountain as one of the most popular East Valley hikes, Wind Cave, this adventure takes you along the ridgeline to the two summits of Pass Mountain for a great workout, some fun scrambling, and top-of-the-world views.
---
Trail Description
If you've done any hiking in the East Valley at all, there's a pretty good chance that you've at least heard of The Wind Cave in Usery Mountain Regional Park. It's one of the most popular hiking trails in the East Valley, and for good reason! It's a beautiful, moderate trail in the middle of a beautiful park.
If you're looking for something a little different, possibly longer and more challenging, maybe better views, and definitely less crowded, then the Pass Mountain Ridgeline might be a perfect choice! You can begin this hike in the park at one of the trailheads there, but we started about 1 mile farther up the road at Pass Mountain Trailhead, right off of Usery Pass Road.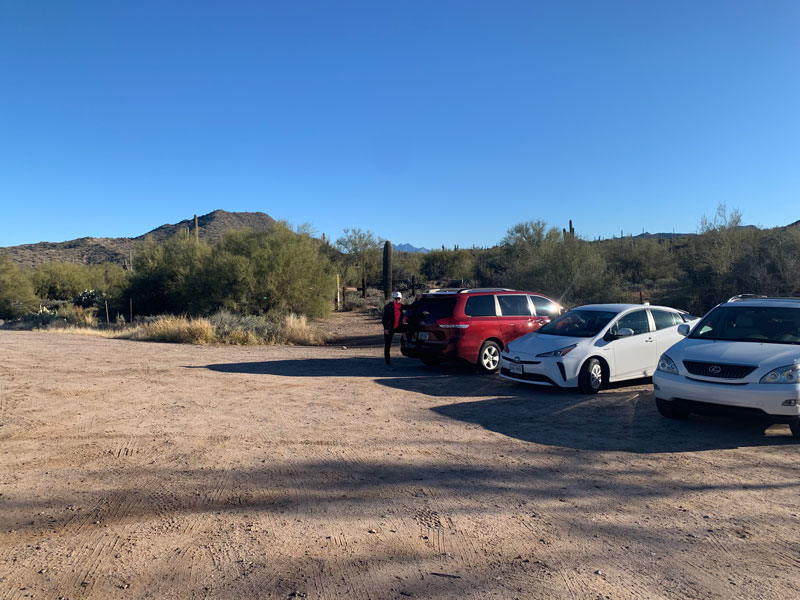 The trail as you head in isn't always the easiest to follow because there are also a lot of washes in there, but it doesn't get too crazy. About a mile in, you come to a junction where you can go right or left to do Pass Mountain Loop, which is another fantastic hike, or you can go straight ahead to gain the ridgeline. The straight ahead option is by far the path of MOST resistance, but it's absolutely worth the effort.
There is definitely a trail as you work your way up, but there's a good chance it will be severely washed out in spots, it will be faint in spots, and there will be spots where the only option is to climb.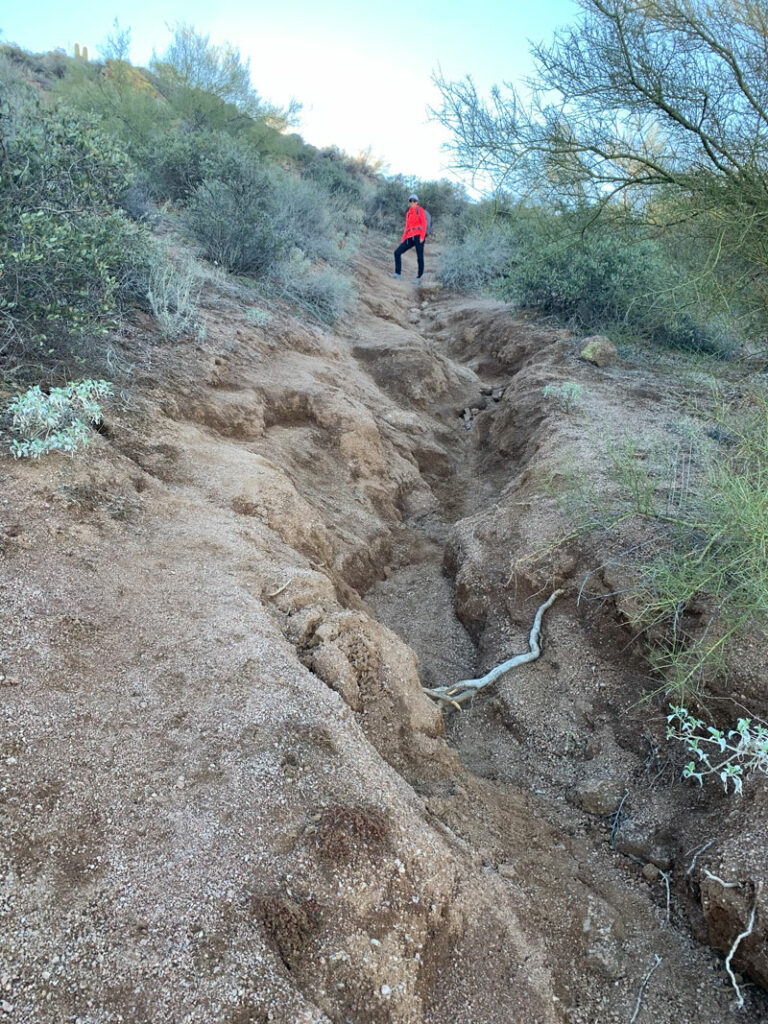 Don't be too intimidated by this. The exposure level never gets too crazy. If it's feeling super heady, there's a chance you're not in the right place, so maybe take a step back and glance around for an easier path. There are also plenty of cairns to help you along your way.
Ridgeline
Once you reach the Ridgeline, it is just a couple of miles from one side to the other, but the going is extremely slow because the terrain is fairly rough. It is extremely rocky with a fair amount of scrambling involved. The views through the entire Ridgeline journey are just breathtaking! You are surrounded by mountains on every side, and you have a view of them all! One of the best views in the valley, hands down!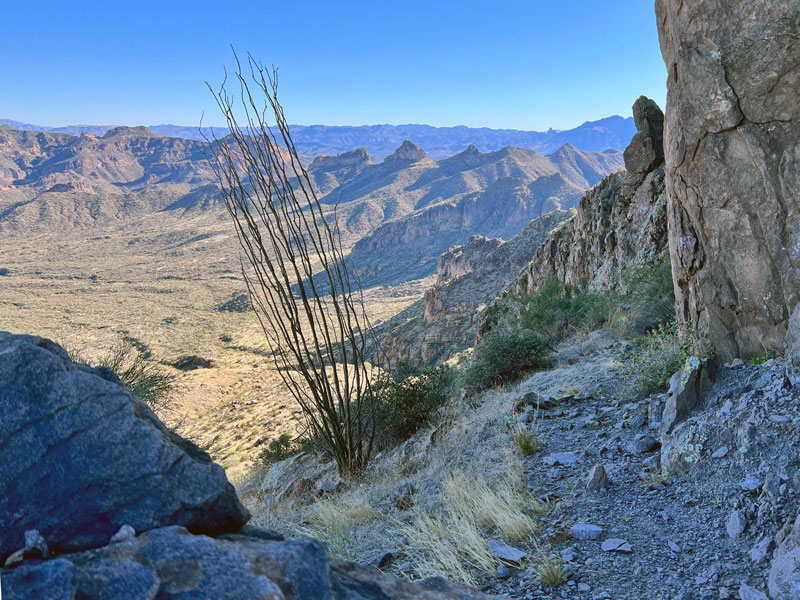 Wind Cave Summit
Once you reach the summit of the ridgeline, take a moment to admire the top-of-the-world view that you will most likely have completely to yourself. (We did make fast friends with a kid that was young enough to be our son. He turned out to be an amazing photographer.) There's plenty of rocks to lounge on as you catch your breath, have a snack, and admire the mountains both close and far. Did I mention the awesome views? Views, views, views.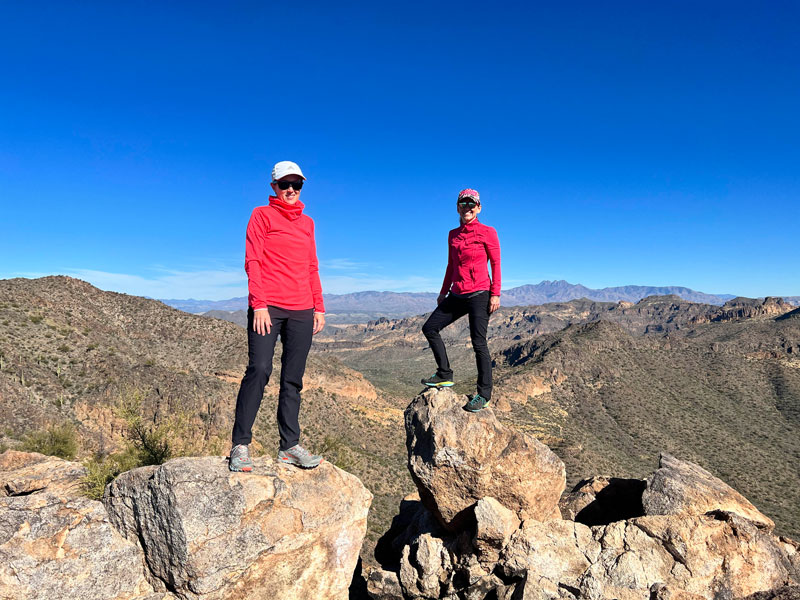 When you're ready to head down, you'll go back north the way you came up for just a second, and then veer off to the left on a well-cairned (and unfortunately spray-painted) path that will be your exit.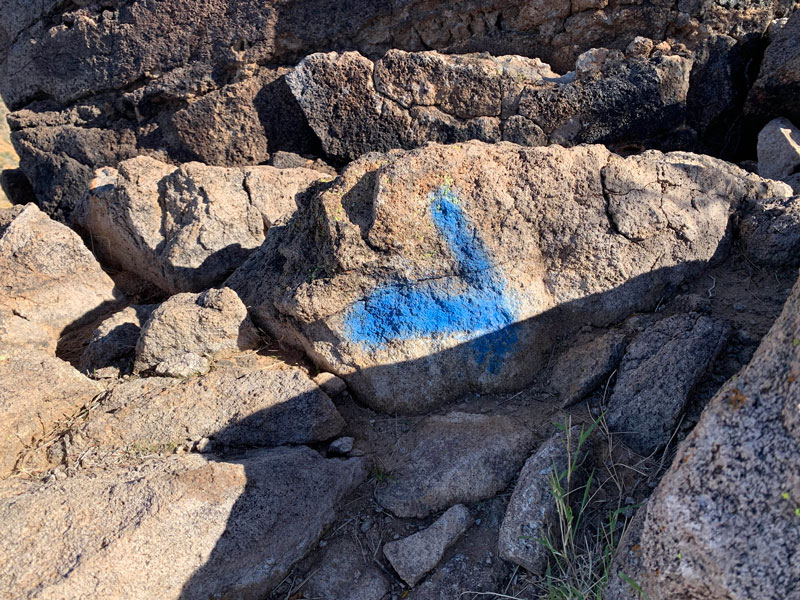 This will take you right down to the "Wind Cave," and the Wind Cave Trail will be the remainder of your exit down. You will get almost all the way to the lot for the Wind Cave Trail. (FYI, there's a really great bathroom here. But pro tip: don't leave your phone in it…)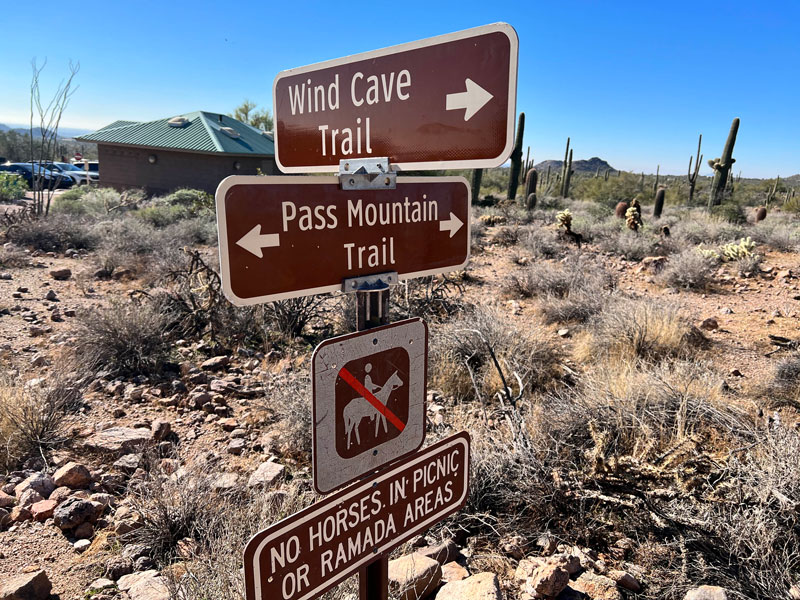 At this point, you'll turn right onto Pass Mountain Loop Trail until it takes you right back to that junction at the start where you went straight. This time, you'll swing a left to your car. Don't be afraid to belt out whatever random Milli Vanilli song you have stuck in your head. Let it out. And be properly horrified at how well you remember every lyric. That's what these last miles of trudging through sandy washes are made for.
And how about those views?!
A few notes about this hike
Parking By parking on the road, you avoid the parking fee.
Graffiti Please never spray paint any rocks. This is graffiti, and it is illegal and unsightly. There are plenty of cairns, and you should always have some navigation skills and resources, especially on a trail like this. Please always Leave No Trace.
---
Map & Directions
Location Tonto National Forest, Usery Mountain Park
From the East Valley, take Loop 202 North to the University Drive exit. Turn Left on N. Ellsworth Road. Park in a well-defined turnoff 1 mile past the park entrance.
Trailhead Facilities None
Preview this Hike
---