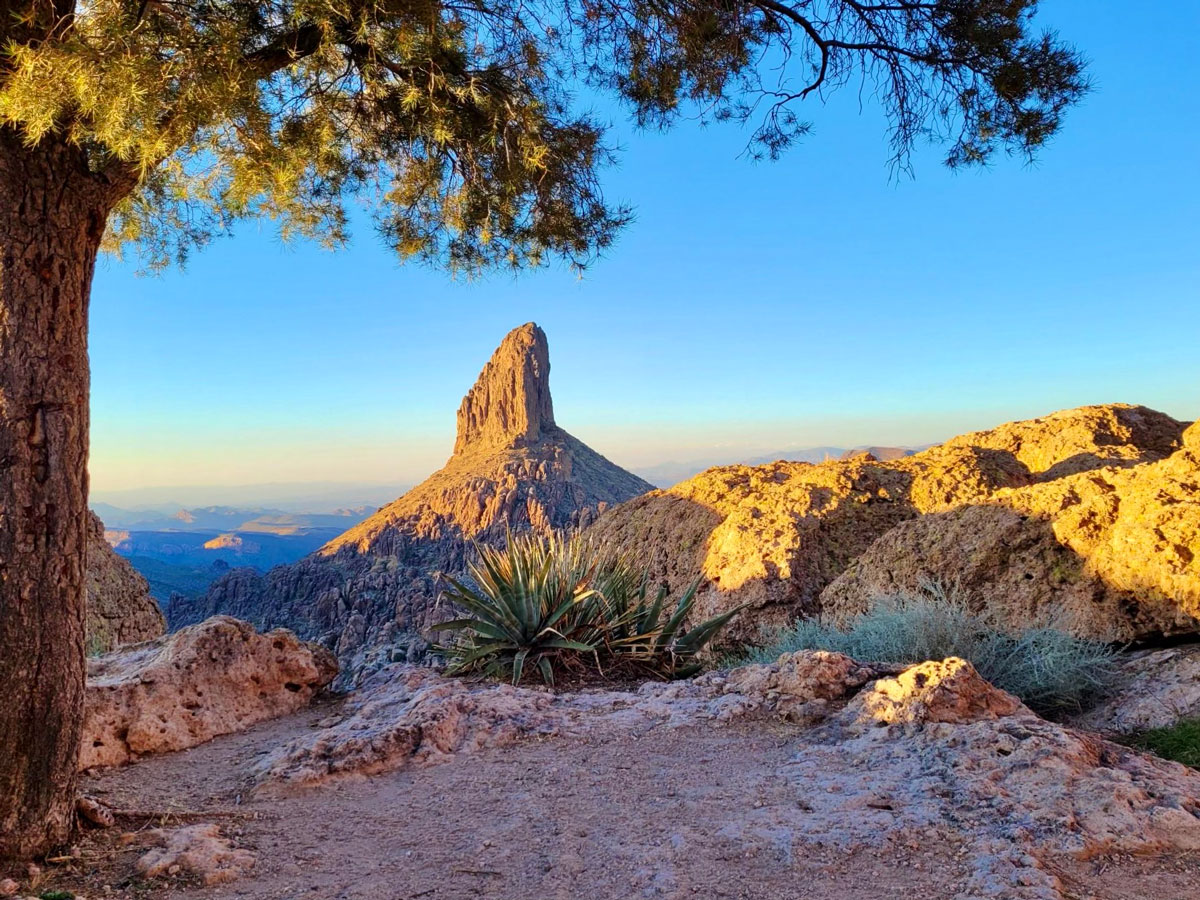 TRAIL STATS
Mileage: 5.4
Elevation gain: 1568 feet
Time to complete: 3-4 hours
Stars: ★★★★
Moderate incline
Peralta Trail is one of the most popular trails in the Superstition Wilderness for good reason. This moderately difficult hike features seasonal water, a cave, and an unbeatable viewpoint of the most iconic formation in the area, Weaver's Needle. Most people are satisfied to stop at the first viewpoint, Fremont Saddle, but the extra distance to lone pine is worth the effort.
---
Trail Description
Peralta Trail
From the Peralta Trailhead, go past the informational signs and keep left at the junction you encounter soon after. This part of the trail is an easy grade and passes a pretty area that might have a small creek and pool of water if it's been raining recently.
As you get farther up the canyon, the water seems to go underground, but you'll still cross the wash a few more times. Take advantage of the shady areas when you need to.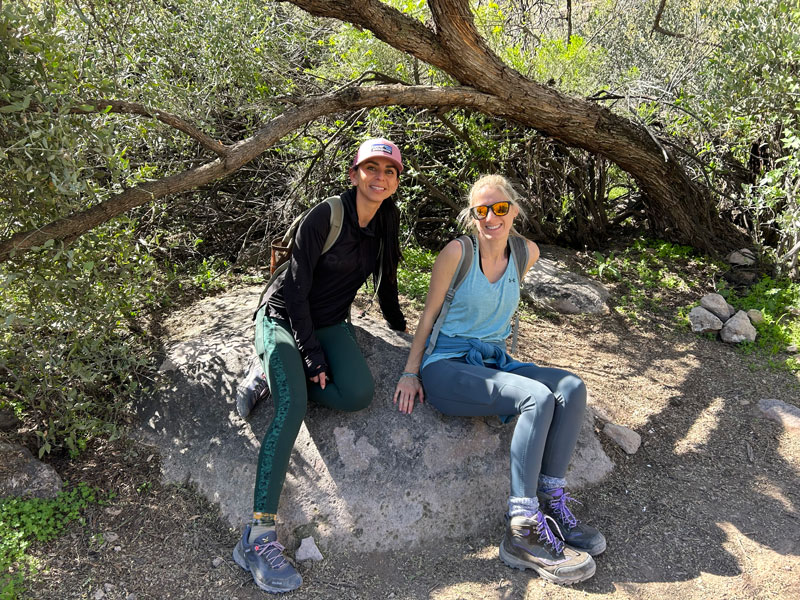 As you progress up the canyon, the trail becomes a bit steeper with fewer opportunities for shade, but the rock formations become more dramatic, and the views behind you are fantastic. Keep an eye for bighorn sheep high on the canyon walls here.
The Cave
When you get close to a large formation of solid rock, look at the base to find a small cave that makes a nice resting spot with shade. We've never figured out how far back it goes because the bugs in the deeper reaches always chase us out.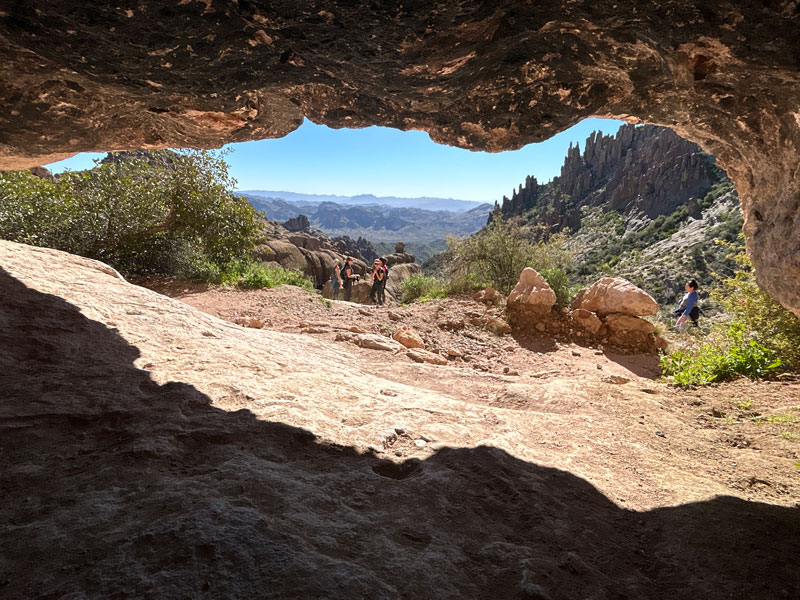 Fremont Saddle
Not far beyond the cave, you'll come to Fremont Saddle, and you'll know it when you arrive because Weaver's Needle will burst gloriously into view.
A lot of people stop here because it's so convenient, but what's the fun in that?
Lone Pine
You'll be able to see lone pine from Fremont Saddle, but the trick here is finding the route to get there because it's not so obvious. The idea is to make a right onto the Cave Trail and stay high, navigating around some boulders, until you get to the flattish "peninsula" that leads out to Lone Pine. Once there, you can follow a well-worn use trail to the left out to the pine.
The view of Weaver's Needle from this point is magnificent. And a little too rugged to make it easy to get a picture with a 10-second timer.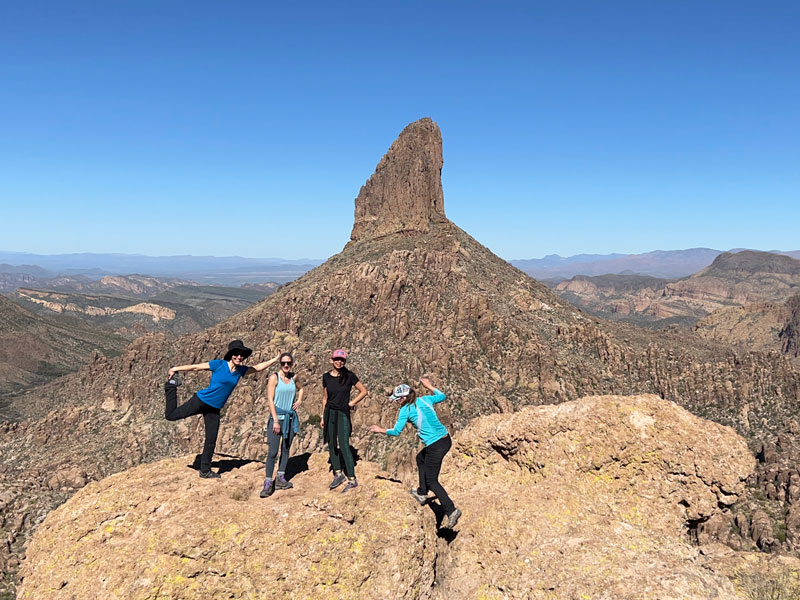 Campsites There are a few spots here that are good for camping, so put that on your to-do list! There is no water available here, but you can find campsites with seasonal water if you continue down into the drainages next to Weaver's Needle along Peralta Trail from Fremont Saddle.
---
Map & Directions
Location Superstition Wilderness, Gold Canyon, Arizona
From Phoenix, take the US60 east to Peralta Road, and turn left. Follow this normally well maintained trail to the end, keeping left at the fork. A passenger vehicle can make it unless there has been a lot of rain recently.
Fees/Passes None
Trailhead Facilities Pit toilets available
Preview this Hike
---