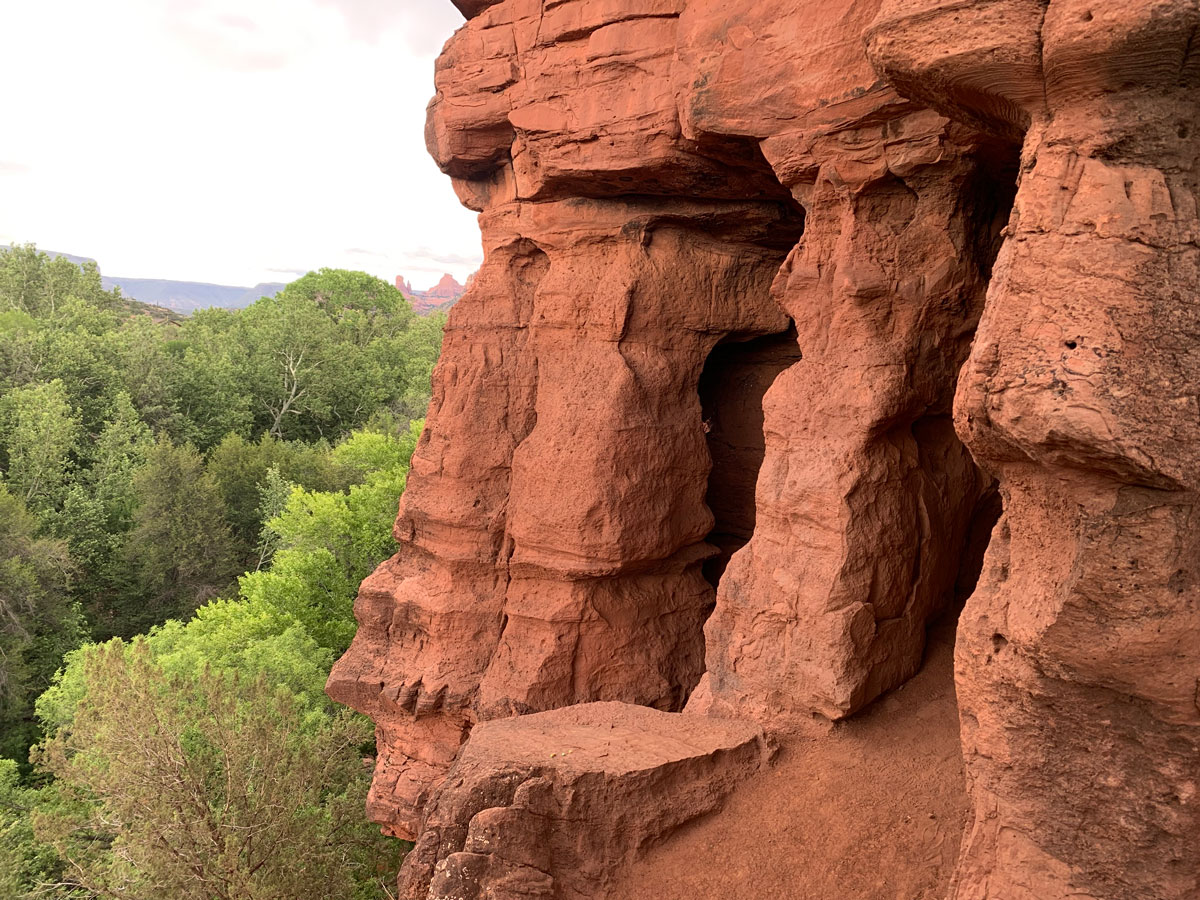 TRAIL STATS
Mileage: 0.5
Elevation gain: 126 feet
Time to complete: 1 hour
Stars: ★★★½
Easy trail, but some exposure accessing caves
Raven Caves are a network of small cavities overlooking Oak Creek just south of Sedona. Though they look small at first, if you keep going through the passageways, you'll discover there's a lot more than meets the eye. And I'm not talking about the spiders.
---
Trail Description
Have a break between other activities in Sedona? Heading out of town, but want one last little adventure? Need to keep the teenagers occupied without making them complain? Raven Caves just might be the perfect hike for you!
Just off the 179 south of Sedona is a small parking area where you will begin this hike.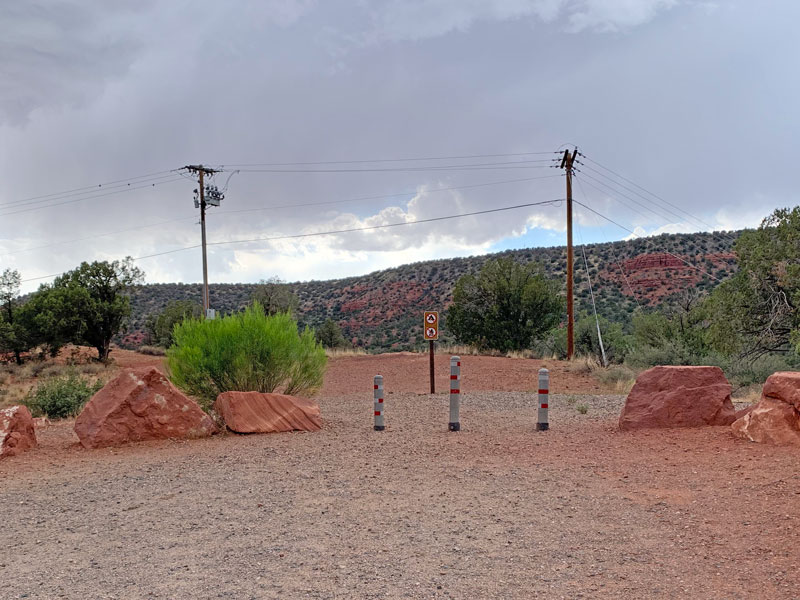 You'll walk out along the hill on an obvious use trail and eventually make your way down to the right to the cliff that faces the creek.
Raven Caves
This hike is really, really short, which makes it easy to get to, but inside the caves will require ducking and stepping over obstacles. If you have kids along, you'll want to exercise caution since there is a drop off to the left. I would only recommend it for older kids.
If you get into the first opening, there's a hole that will allow you to access the second opening. But don't stop there! Crawl out the back to a rockfall that may fool you into thinking it's the end. Look for another opening and keep on going, passing several "windows" with excellent views of the creek.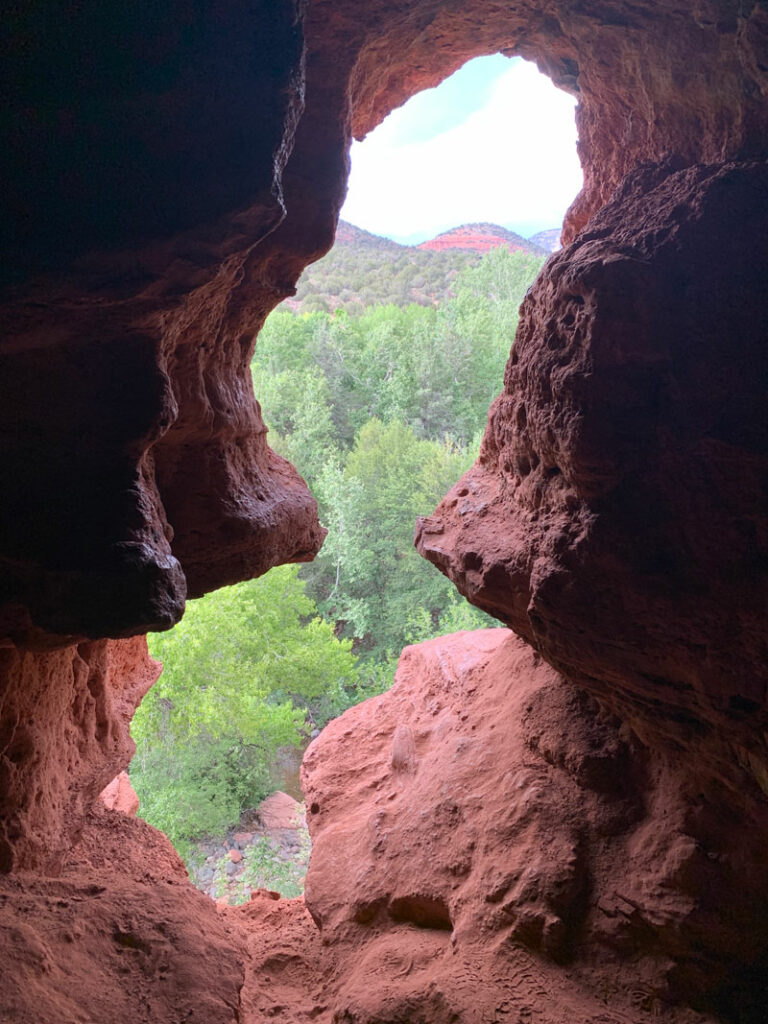 The passageways do get very dark at times, so a small light is helpful, although you're never in complete darkness.
But. . . for arachnophobes like me, beware! The daddy long legs are of epic proportions.
I have to admit, Raven Caves were a lot cooler than I expected and definitely worth a stop for the small effort required to explore them.
---
Map & Directions
Location Coconino National Forest, Sedona, Arizona
From Sedona, head south on the 179 for about 2 miles until you see a small parking area off to the right (west) side of the road. Park there and head west on the obvious trail.
Fees/Passes None
Trailhead Facilities None
Preview this Hike
---