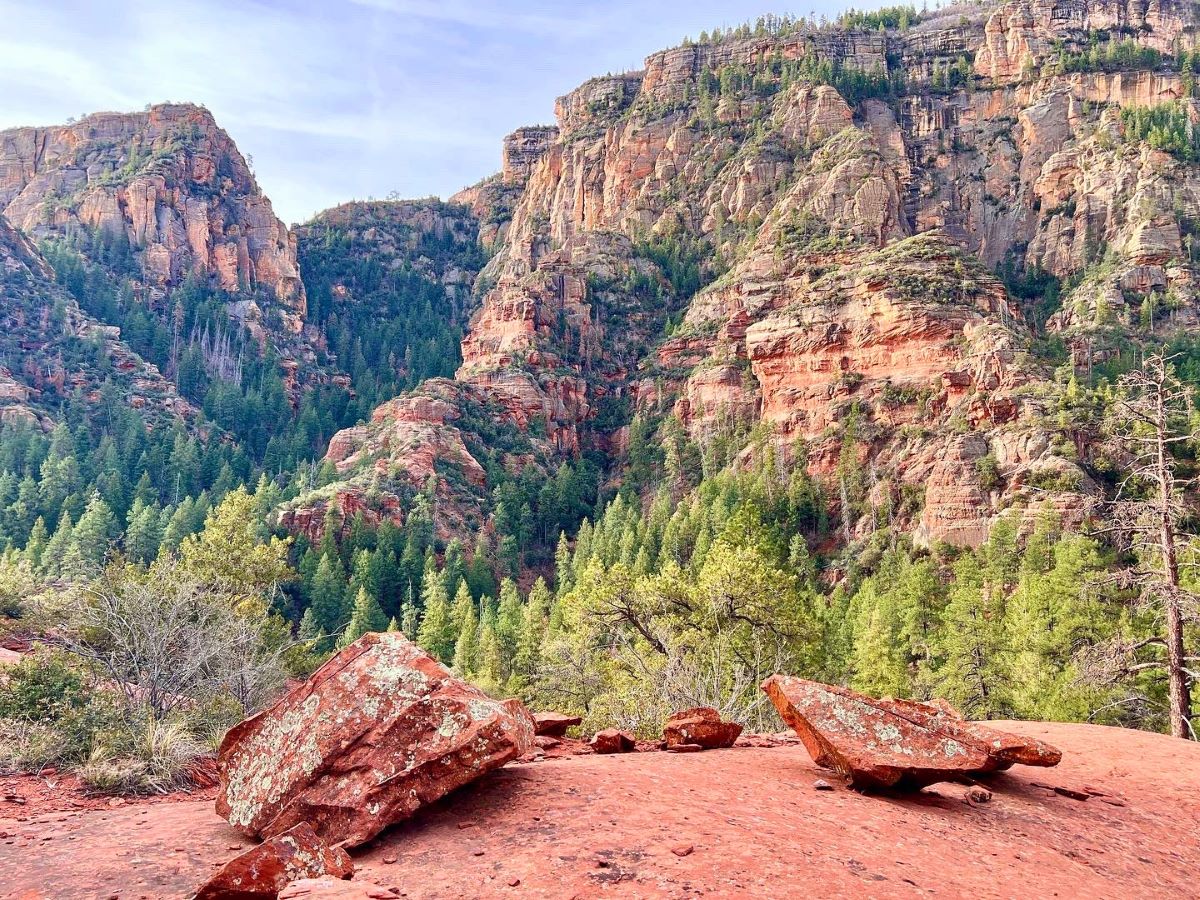 TRAIL STATS
Mileage: 9.8
Elevation gain: 935 feet
Time to complete: 1-2 days
Stars: ★★★½
Light route-finding, less maintained trail
Secret Canyon lies in the middle of Red Rock-Secret Mountain Wilderness just outside of Sedona. Lined with thick manzanita and agave, the trail starts off with really open, expansive views of Sedona and the surrounding wilderness. The further in you hike, the tighter and taller the red canyon walls become. A beautiful seasonal creek runs along the majority of the trail. Amazing campsites are plentiful, while people are not.
---
Trail Description
It was Easter Weekend, and also a full moon, and I had big plans. My dream was to backpack Secret Canyon, find a little ledge to camp on, watch the full moon rise over Sedona, and spend the evening basking in the moonlight surrounded by trees and massive cliffs with Ben and the kids. It *almost* turned out that perfectly.
We started our hike into Secret Canyon just after lunch at about 2 pm. We have already hiked a few short trails in the area, but I promised my kids the hike in was 3 miles, and then a short climb up to my predetermined ledge. Well, we all know, as moms, promises like these are a mistake. As we got closer to three miles in and my kids started seeing all the rad campsites, they were ready to pitch my ideas and pitch their tents. But I pressed firmly forward, not being willing to let go of my dreams.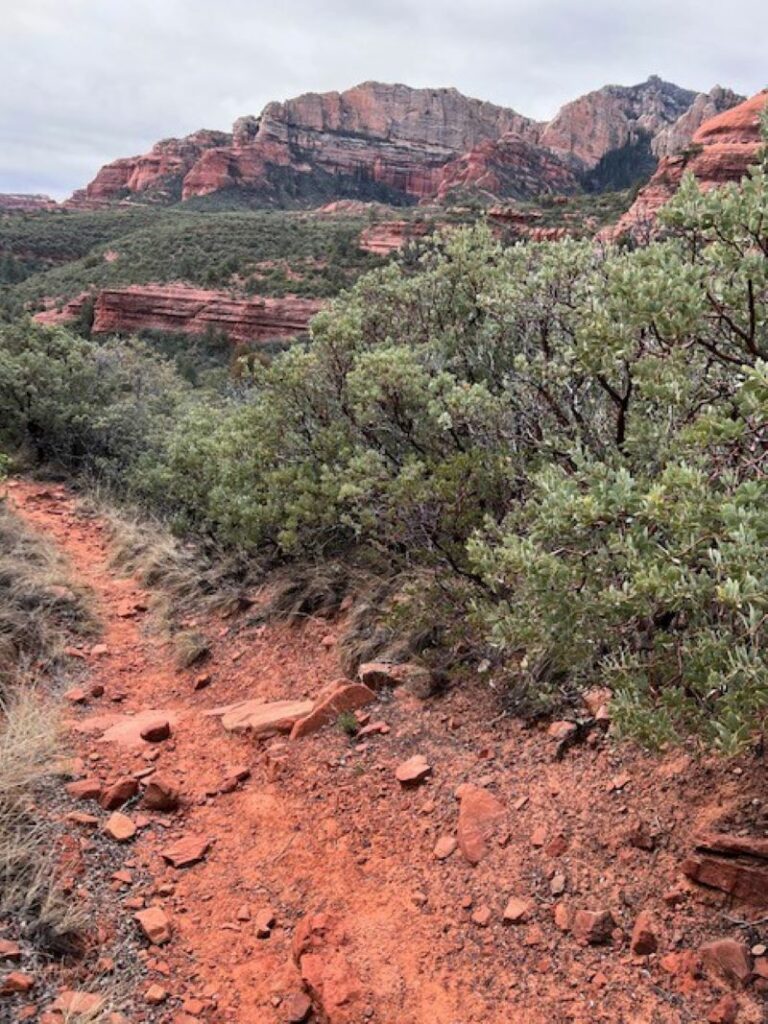 After closer to 4 miles, we arrived at my predetermined campsite. It was perfect for the views! But maybe not for camping. It was on sandstone, so we had to stake tents with rocks, and it was definitely for sure NOT flat. But I really didn't care. The views out over the canyon were spectacular, there were awesome rocks to sit on, and a fire ring already in place. We had to finagle around a huge cliff to see the full moon, but it was super good enough.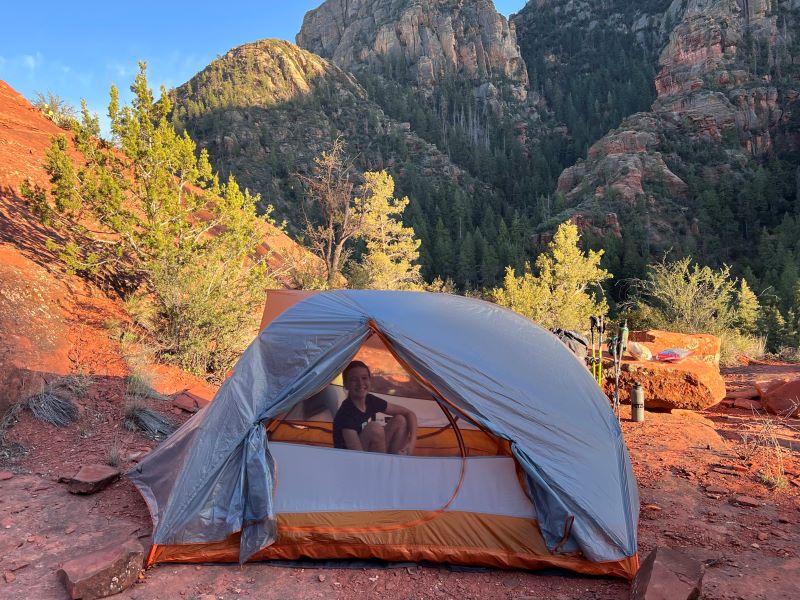 The trail begins by crossing a dry creek bed, and then it meanders up and into Secret Canyon. The incline is very gradual, making this a perfect beginner backpacking trip. After about 2 miles, you'll turn left into Secret Canyon, and the next two miles are the best part of the hike. Pretty quickly, you'll start to come upon really lovely campsites. Pick one, and go with it. I'd like to say that the further in you go, the campsites get better, but they're all pretty awesome! Lots of them are by the water and already have fire rings and flat places for tents—just find what you're looking for. Remember: great campsites are found, not made. Lower your impact.
The canyon goes back for a long time. We eventually hiked in a total of 5 miles before the going got pretty rough and overgrown. So even though you can go in as far as you want, the best stuff is really miles 1-4, with all the awesome campsites really between miles 2-3. Don't be afraid to explore all the little nooks and crannies of this canyon. It truly does hold many secrets that make this an amazing destination. We've seen little slot canyons, waterfalls, arches—so many good things. It's such a fun and breathtaking place.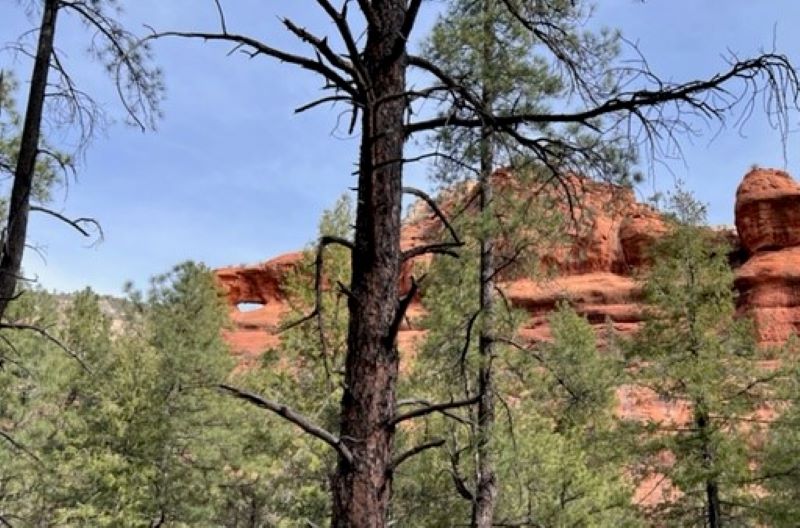 A Few Notes about Secret Canyon
Water The water is seasonal, and unless it's been a wet winter and you're going in the spring, don't count on water to filter. Pack in your own. We took 4 liters per person for 24 hours (though there was definitely enough water to filter).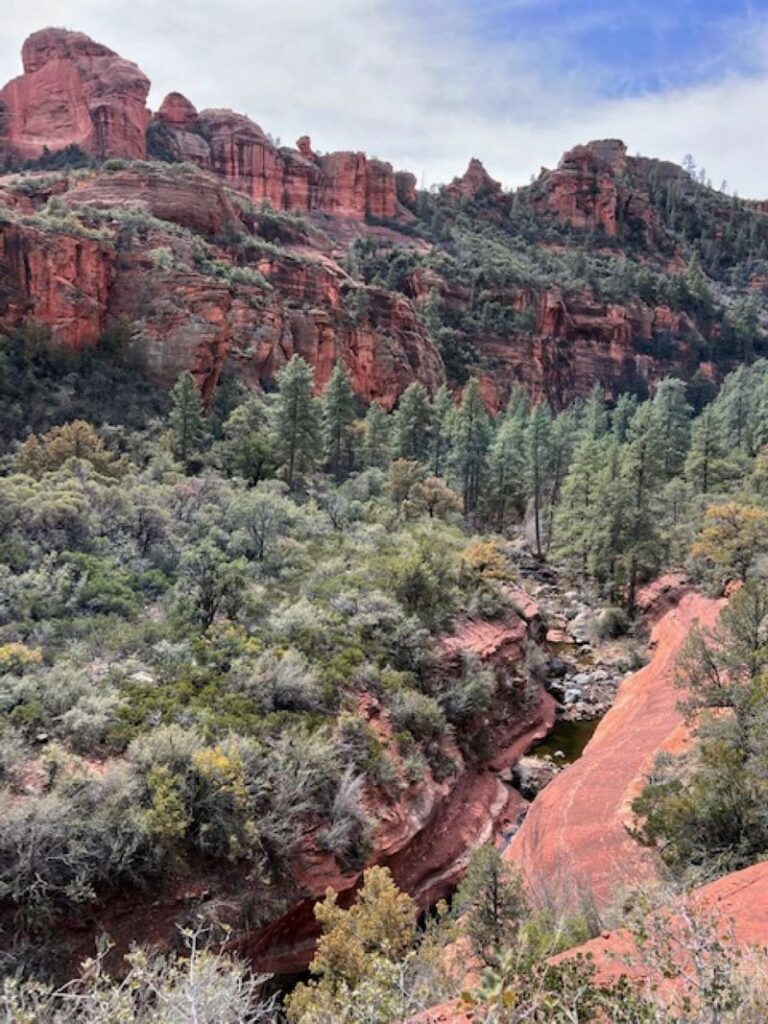 Road Dry Creek Road, which is the road you take to the trailhead, is the keeper of this canyon, and is a special adventure all its own that is worth mentioning. It is truly a 4-wheel-drive, high-clearance road. It is super rocky with lots of steep steps in places. I've never seen anything but Jeeps and trucks with good off-road tires back here. Travel at your own risk.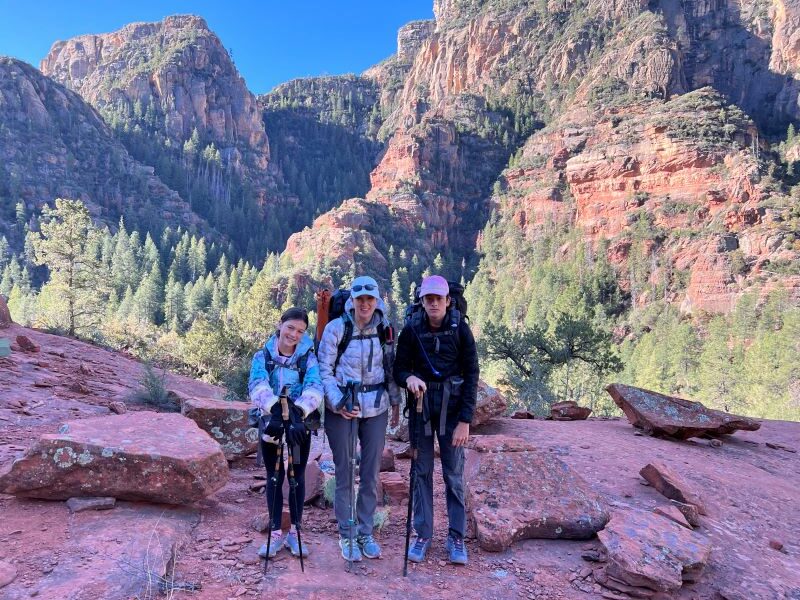 ---
Map & Directions
Location Red Rock-Secret Mountain Wilderness, Sedona, Arizona
Take Hwy 89A to Dry Creek Road. Go north on Dry Creek Road, and after 2 miles, turn right to stay on Dry Creek Road, which will turn in to a rough dirt road. Take that back 3.5 miles to the trailhead on your left. High clearance, 4-wheel-drive ONLY.
Trailhead Facilities No restrooms or water at the trailhead.
---