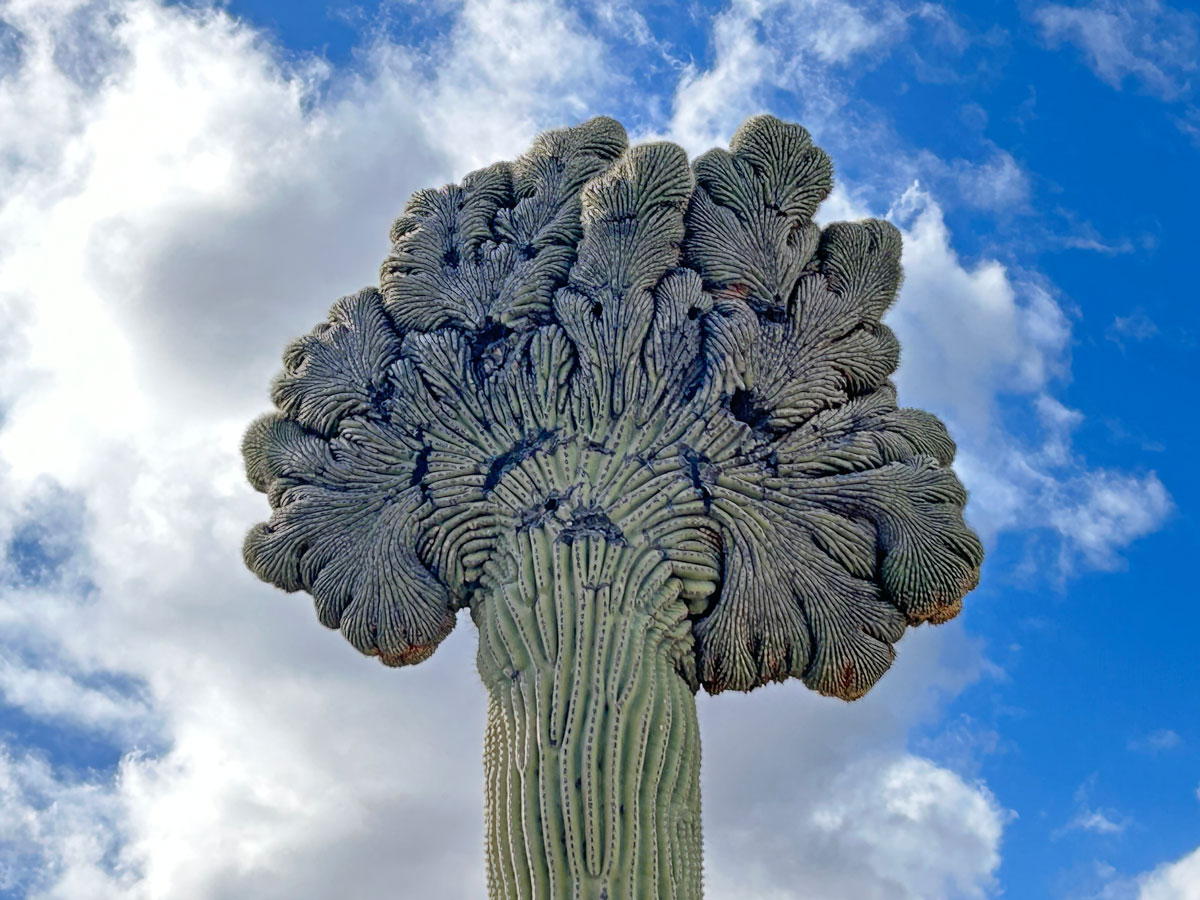 TRAIL STATS
Mileage: 2.2
Elevation gain: 187 feet
Time to complete: 1-2 hours
Stars: ★★★½
Well-groomed trail, little elevation gain
If you're wanting to take the whole family to see a rare crested saguaro cactus, the SideWinder Trail in McDowell Sonoran Preserve is just the place! The trail is only a mile long and super easy, so almost anyone can get a look at this special beauty. After viewing the cactus, take the short trail up to the Sidewinder Scenic Overlook where the kids will love hopping up on the big boulders for a better view of the preserve.
---
Trail Description
I'll admit I'm kind of on a mission to see as many crested saguaro cactuses as I can, so I definitely had check this one off because it's such a quick and easy hike.
Latigo Trail
From the Pima-Dynamite Trail, head out on the Latigo Trail for a little over half a mile. It's wide and easy, but its big downside is it parallels a housing development, so you never get a complete "out in nature" feeling, and you will have to pay attention to keep from getting any houses (or power lines) in your pictures.
Sidewinder Trail
Take the Sidewinder Trail, which is clearly marked with an arrow pointing the way to the crested saguaro. You can't miss it.
Then when you get near the crested saguaro, there's another big sign pointing to it.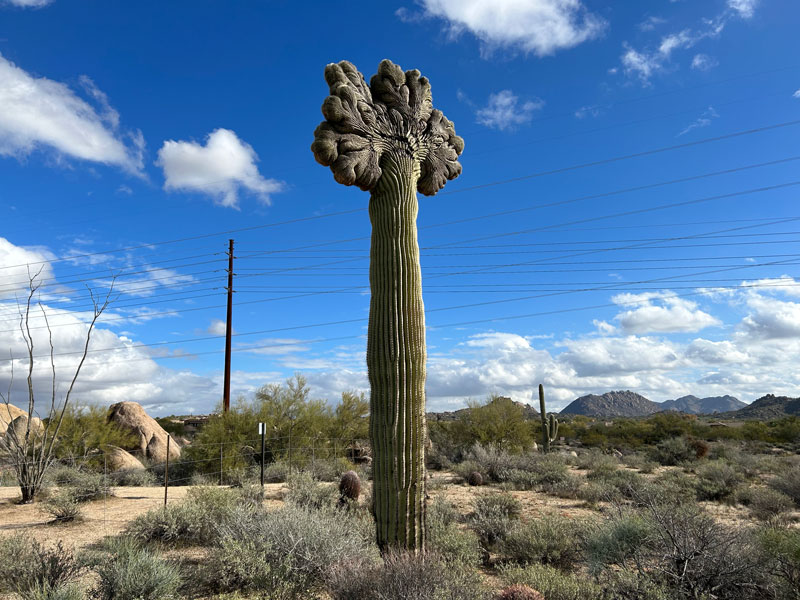 It's behind a fence with a little interpretive sign telling you all about crested saguaros. It would be perfect if not for all those power lines.
After viewing the cactus, continue on the Sidewinder Trail toward the Sidewinder Overlook.
Sidewinder Overlook
You'll see at least 3 signs on the quarter mile to the overlook that will reassure you're still going the right way. When you see a big boulder pile with a fence and a sign warning to stay out to avoid rattlesnakes and scorpions, you're practically there (way to scare the tourists, guys).
I accidentally walked past the overlook when I went, so the trick is to follow the trail to the right, along the fence line, up onto the boulders. Enjoy a mediocre view of the preserve and the neighborhood next to it. Most of the fun here is just getting up on top.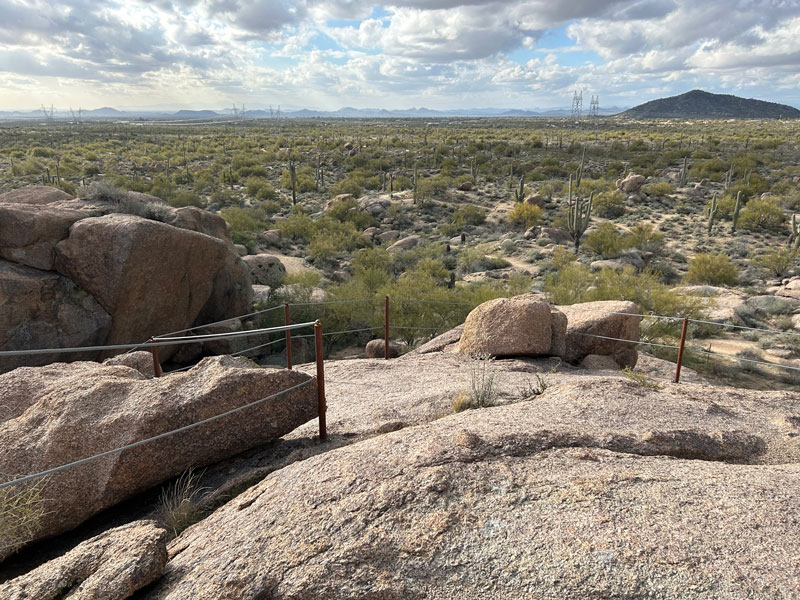 There are a myriad of trails to choose from if you want to make this a longer hike. Otherwise, retrace your steps to the trailhead.
---
Map & Directions
Location McDowell Sonoran Preserve, Scottsdale, Arizona
Take Loop 202 to the Pima exit in North Scottsdale and go north to Dynamite Boulevard. Turn right and then immediately left into the Pima-Dynamite Trailhead.
Fees/Passes None
Trailhead Facilities Flushing toilets and drinking water available (it's fancy)
---
Recommendations for you
Share this