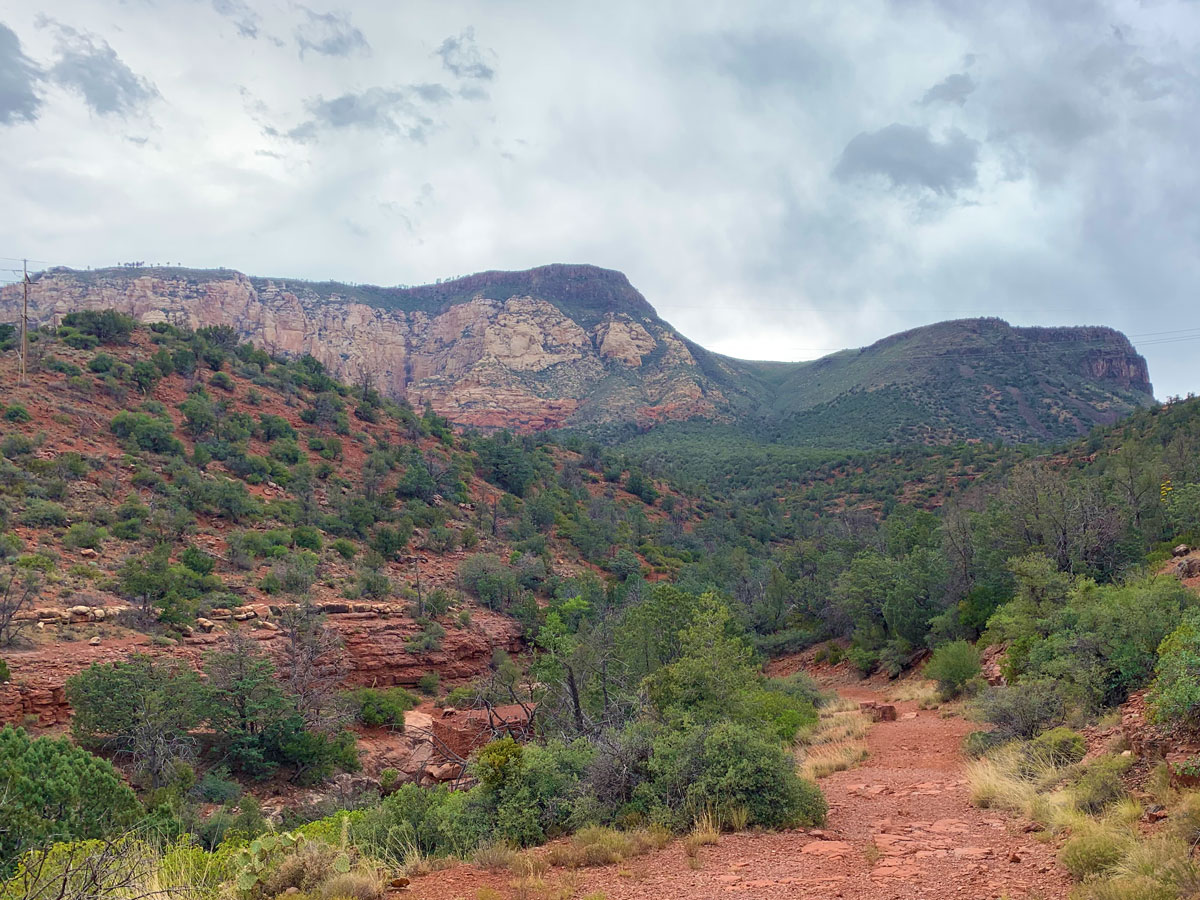 TRAIL STATS
Mileage: 12.3
Elevation gain: 2887 feet
Time to complete: 6-8 hours
Stars: ★★★★
Strenuous, long
Wilson Mountain Trail offers a challenging hike up to the highest mountain in Sedona where you can enjoy expansive views on both ends. If you're thinking of giving up after you reach the first viewpoint, don't! The best is yet to come.
---
Trail Description
Sedona is a place where the mystics like to hang out, so it's not unlikely you'll see some tarot card readings happening at the picnic area or hear a native playing drums or a flute at some point in your hike. It's just that kind of place, and who can blame them? Anyone can become enchanted in this place where the red rocks meet the blue sky.
Wilson Mountain Trail #10
Like its neighboring hikes, Wilson Mountain Trail provides gorgeous views of the legendary Red Rock Secret Mountain Wilderness in Sedona. When you first arrive at the parking lot, though, it looks imposing. Like, wait, are we going up there? Yes, yes, you are. No, not just the shorter mountain next to it, but ALL the way up. It's best not to think about it too much.
The trail starts climbing right away, and though you'll get a short reprieve near the beginning, the trail will soon start climbing steeply again and not let up until you reach the top. Luckily, the views are insanely beautiful, and you can pretend you're stopping to take it all in whenever you need a breather. "Breathtaking," you'll say, and they'll assume you're referring to the scenery.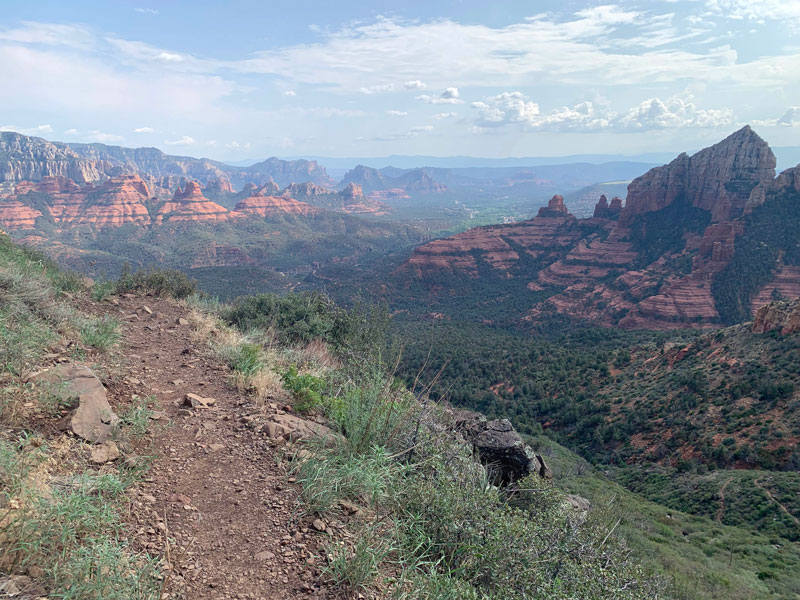 First Viewpoint
Once you get on top of the mountain, the terrain flattens out, and soon you'll come to a junction on your left for the first viewpoint. You'll be tempted to skip it when you realize it will require just a little more uphill to get there, but you've come this far already. Go!
Second Viewpoint
Your next temptation will be to wimp out and go back down without visiting the other viewpoint. Don't do it! Yes, it's over a mile away, but it's mostly flat. While the first viewpoint offers a wonderful overlook of the city, the other offers an overlook of the wild. You know you want to.
Aren't you glad you came?
---
Map & Directions
Location Red Rock-Secret Mountain Wilderness, Coconino National Forest, Sedona, Arizona
Take Highway 89A north out of Sedona to the Wilson Mountain Trailhead/Midgely Bridge Picnic area on your left. You can also come south on 89A from Flagstaff. There are not that many spots, so it fills fast on busy days.
Fees/Passes Parking requires a Red Rock Pass or an America the Beautiful pass.
Trailhead Facilities There are pit toilets. No water.
---
Recommendations for you
Share this