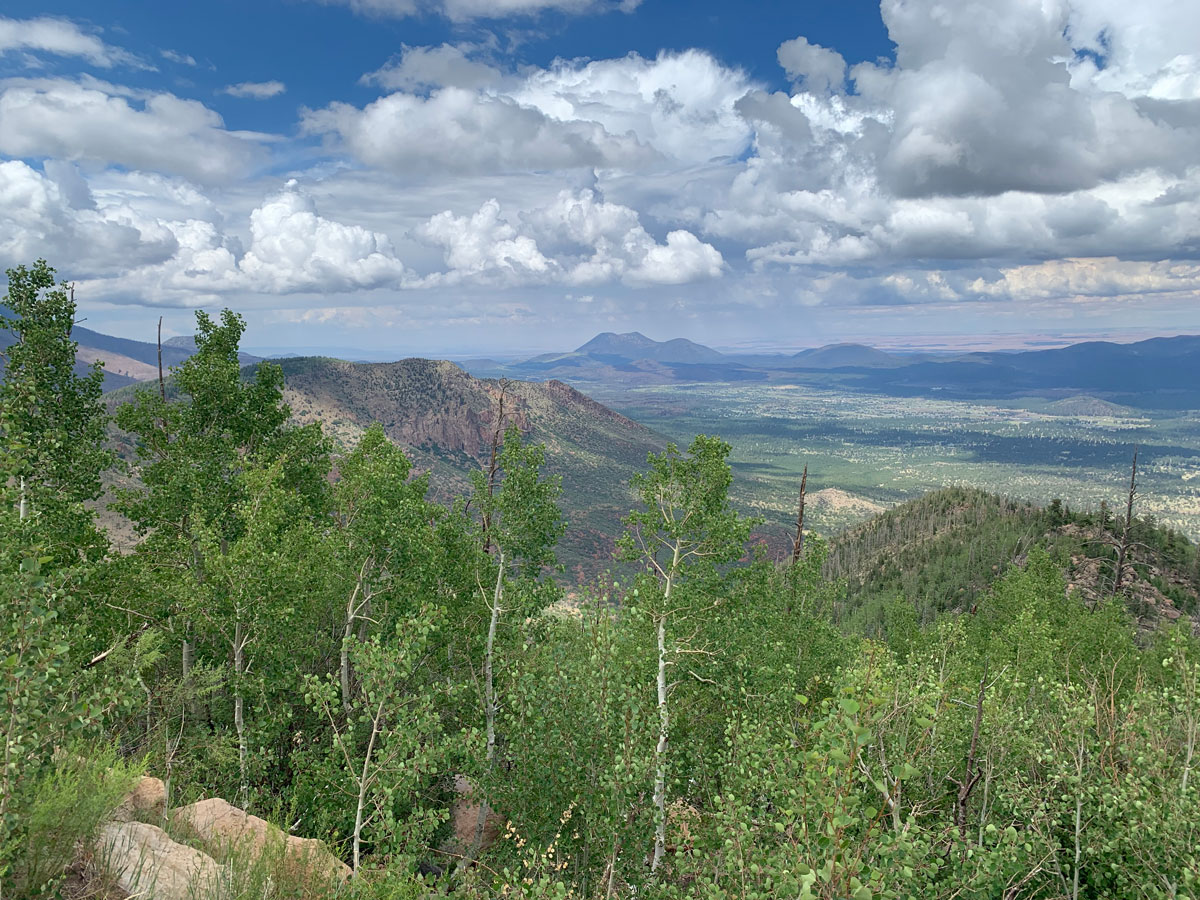 TRAIL STATS
Mileage: 5.3
Elevation gain: 2306 feet
Time to complete: 3-4 hours
If you're in Flagstaff and want a great workout close to town, Elden Lookout is the perfect hike. Though you'll hear noise from the city streets the entire way up, the wildflowers, trees, and birds surrounding you will make it a pleasant journey. The views at the top are a mixture of city and forest, and you'll have to walk around a bit to see in every direction because there is a fire tower blocking the view.
---
Trail Description
You just can't get a more convenient hike in Flagstaff. The parking area is right off highway 89, so you know you'll be at your drink stop just as soon as you finish.
But its convenience is also its downfall. I would've given it more stars if I hadn't been able to hear the sounds of the highway the entire way up, disturbing my forest bathing session. (Don't know what forest bathing is? Read this.)
But the workout is top notch, and there's enough nature therapy to make it worthwhile.
Fatmans Loop Trail
From the parking area, you'll start going uphill immediately, but you should appreciate this gentle grade while you can because this is the easy part, folks!
The trail is wide and well-groomed, and there are trees along the way to provide shade if you need to stop and rest.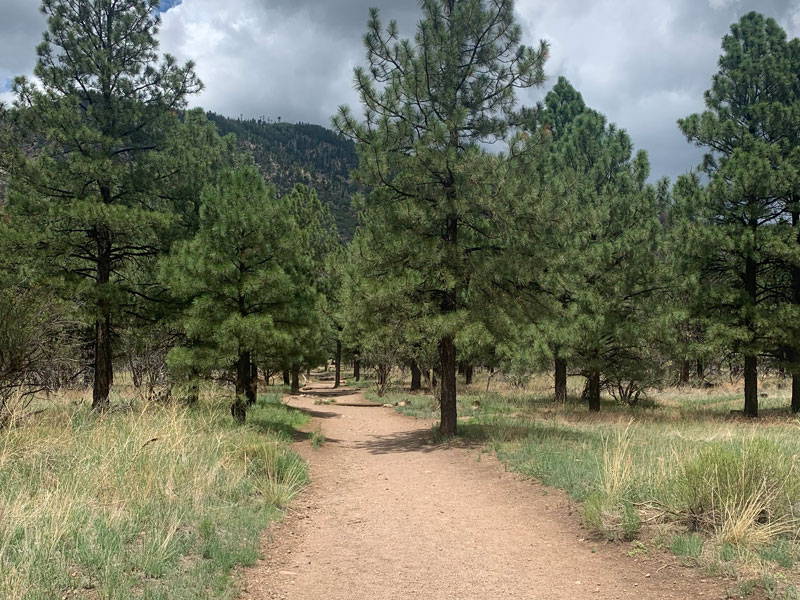 Almost immediately, you'll get to the lower intersection with Fatmans Loop off to the right. "I'll complete the loop on my way down," I foolishly thought. Uh huh. Baaaad time to decide.
After you pass the next intersection with Pipeline trail, the trail gets a little more rocky, and there are a couple spots where it's not obvious where the trail goes. See that loose rock in the middle of the trail? It's trying to tell me something, but I just didn't listen.
If the trail ever seems to get less defined, suspiciously eroded, or starts going up a ridiculously steep and loose hill, back up and look for the switchback you probably missed.
Just sayin.
(I marked the ones I missed as "tricky spots" on the map below. Come on, don't laugh.)
Elden Lookout Trail
Next you'll see the last intersection before things start to get real. If you're not feeling it today, continue on Fatmans Loop. But if you feel like you're just getting started, make that left turn toward Elden Lookout and start climbing those switchbacks.
Whenever you feel tired and start thinking you'll never make it, don't forget to look at the view. You've come a long way.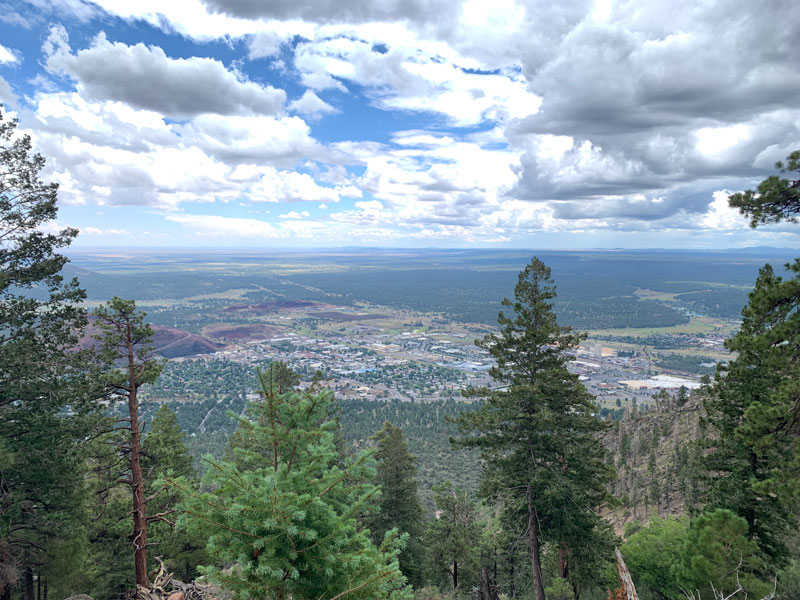 The switchbacks are pretty relentless in this section, but they climb at a steady rate. If you're ever going up something crazy steep, chances are you missed one. I wouldn't know anything about that. . . no, because I'm a pro.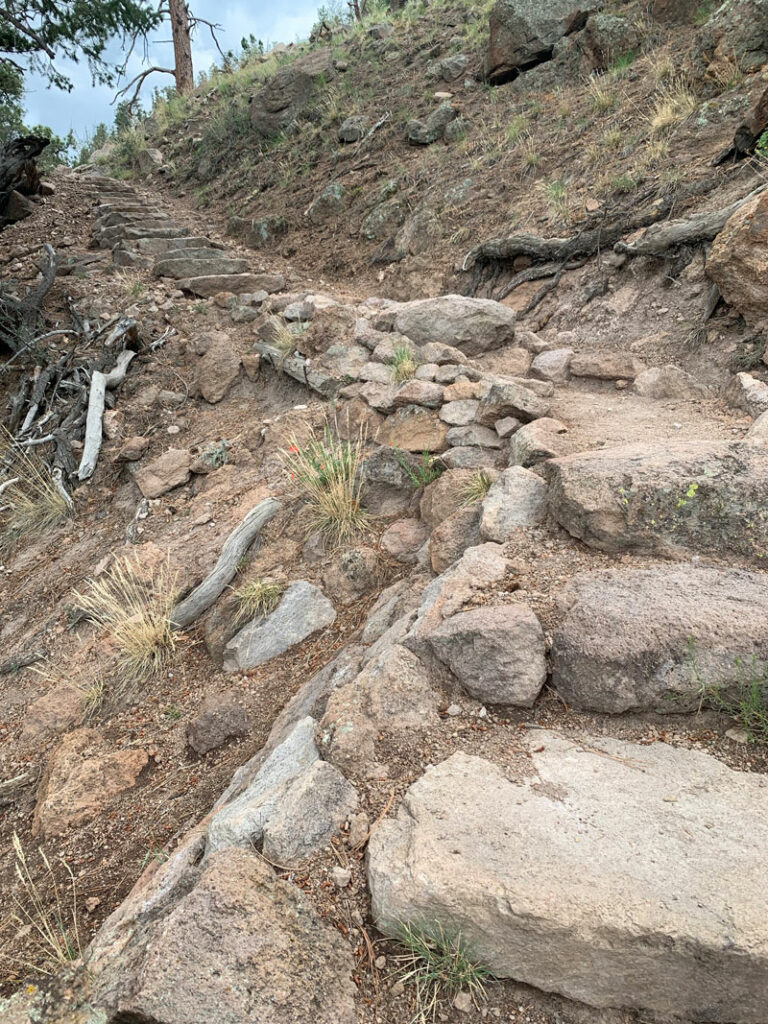 Eventually, the trail becomes less steep, and you'll start to see groups of aspen trees and maybe get a glimpse of the lookout tower.
Those aspens are like angels telling you you're almost to heaven. See their white robes?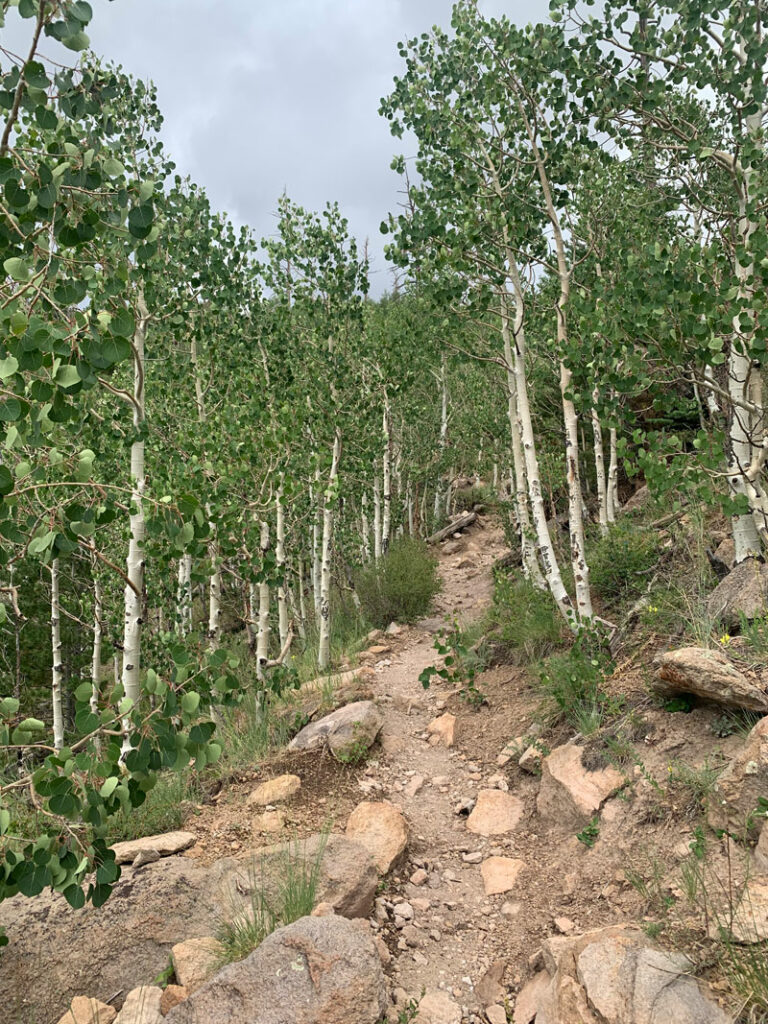 There's one more intersection near the top for Sunset Trail. Fork left to stay on the Elden Lookout Trail. Victory is almost yours. Can you feel it?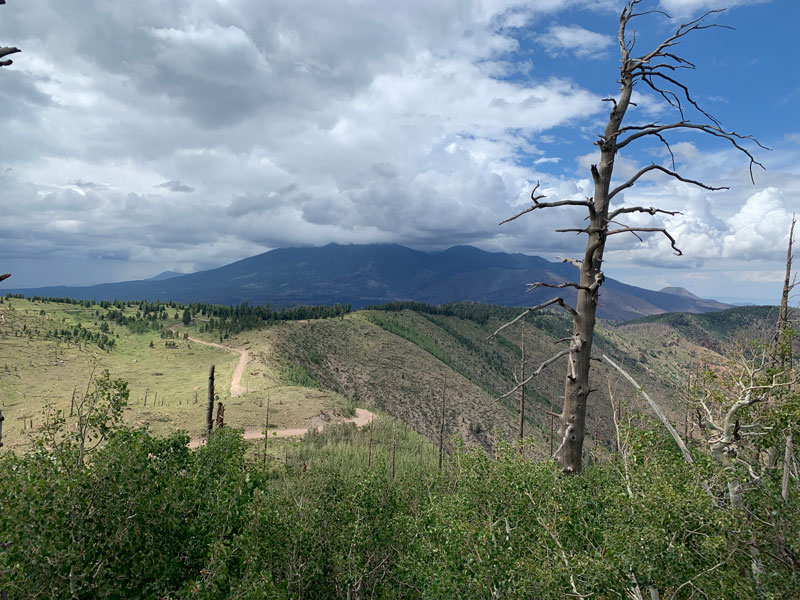 Walk around, take in all the views. You deserve it!
---
Map & Directions
Location Mount Elden, Coconino National Forest, Flagstaff
From Flagstaff, head east on Highway 89 and turn left into the parking area just after you see Safeway on the right.
Fees/Passes None
Trailhead Facilities None
---