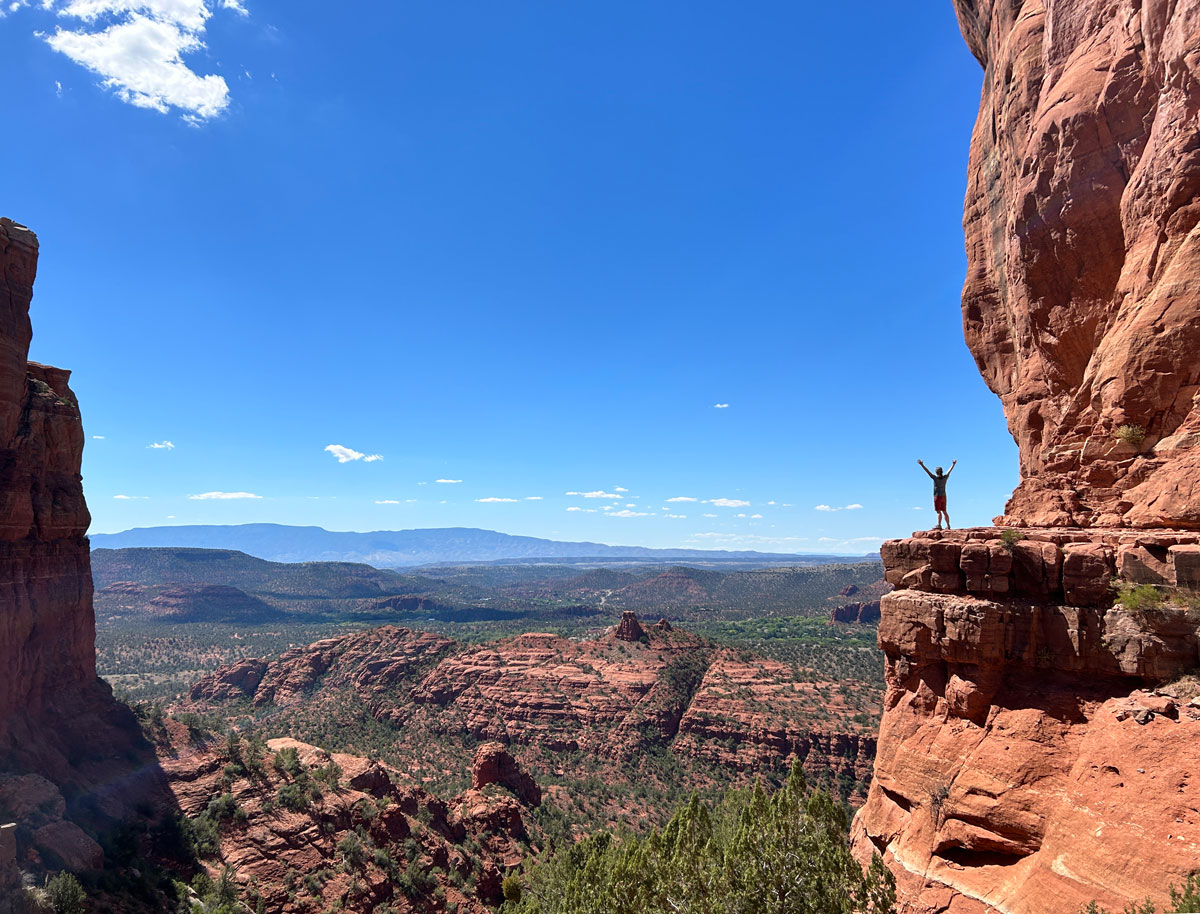 TRAIL STATS
Mileage: 1.5
Elevation gain: 788 feet
Time to complete: 1-2 hours
Stars: ★★★★½
Moderate incline, need your hands to climb up
If you're into the Sedona vortexes, apparently there's one atop Cathedral Rock. Take this short hike up to an impressive viewpoint where the wind funnels through and makes just about anyone feel the Earth is alive. Beyond the "end of trail" sign to the left is where the vortex is rumored to be. Whether fantasy or reality, this place will replenish your soul. You'll have to use your hands to scramble up there, so it's not suitable for anyone who's not sure-footed.
---
Trail Description
This is a very popular trail, rivaling the popularity of Devil's Bridge, so you're almost guaranteed to have company. Thursday through Sunday between 7AM and 5PM, you'll have to park at the North SR 179 park & ride and catch a free shuttle to the trailhead. See Sedona Shuttle for details.
Cathedral Rock Trailhead
Once you've made your way to the trailhead, head out on the trail directly toward Cathedral Rock. The trail here is well-groomed and even has barriers to try to keep all the hordes of people from trampling the entire area.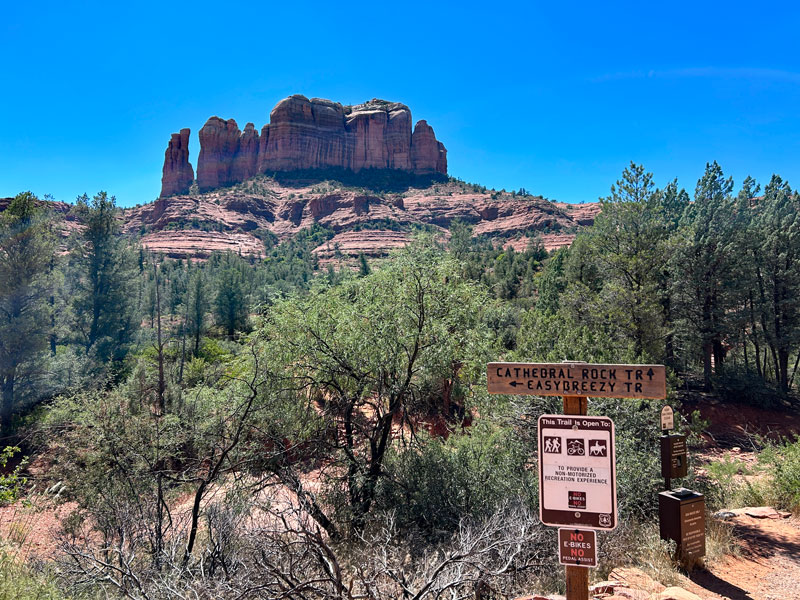 This is the easy part since it doesn't have much elevation gain and is easy to follow. When you get up close to the red rock layers, the trail becomes less apparent, but there are large rock cairns to help guide the way (or, just follow the next person).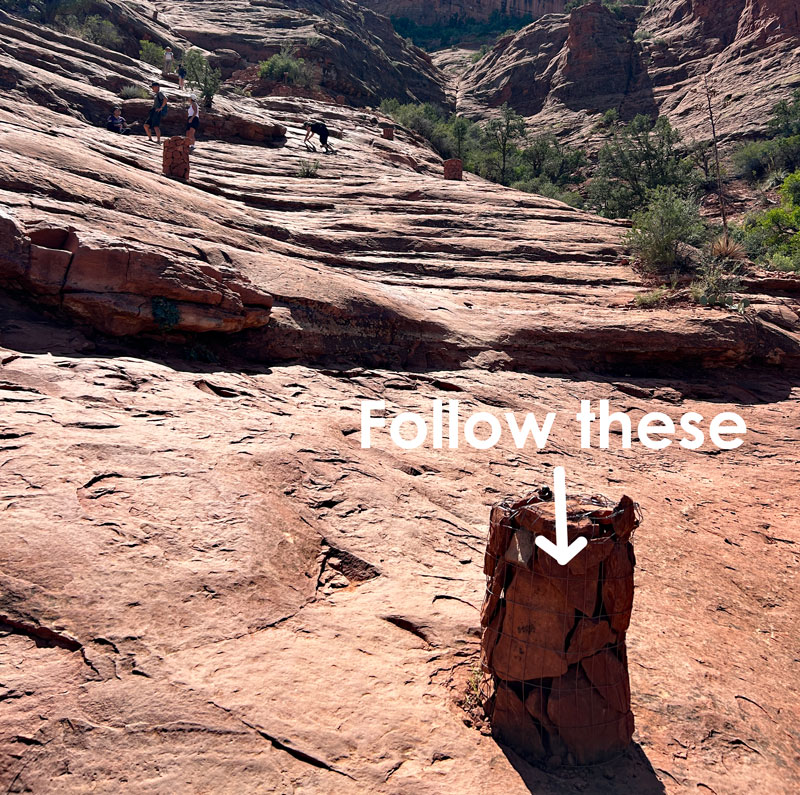 If that wasn't fun enough, next you get to crawl up this little crack. Did you wear good shoes? I mean, the rock is pretty grippy, but you're still at risk of sliding some without good tread.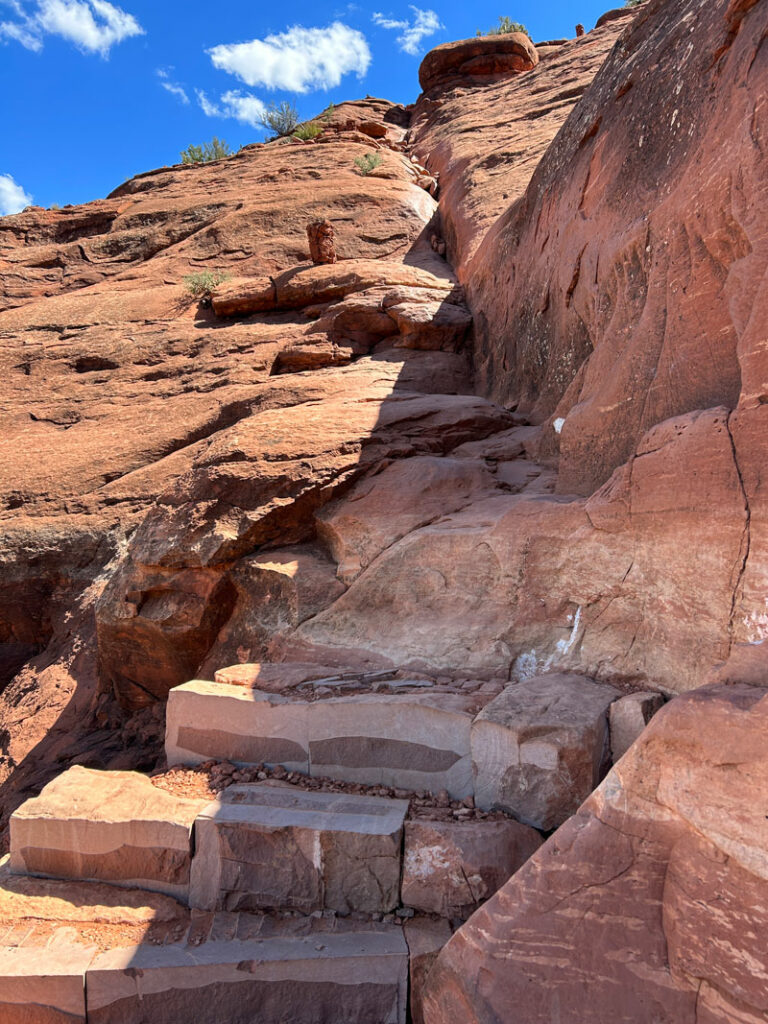 A few more slabs to climb up, and a few more nicely constructed stairways, and you'll finally be at the top. Check out that view! I know you want to go out on that ledge (DO IT).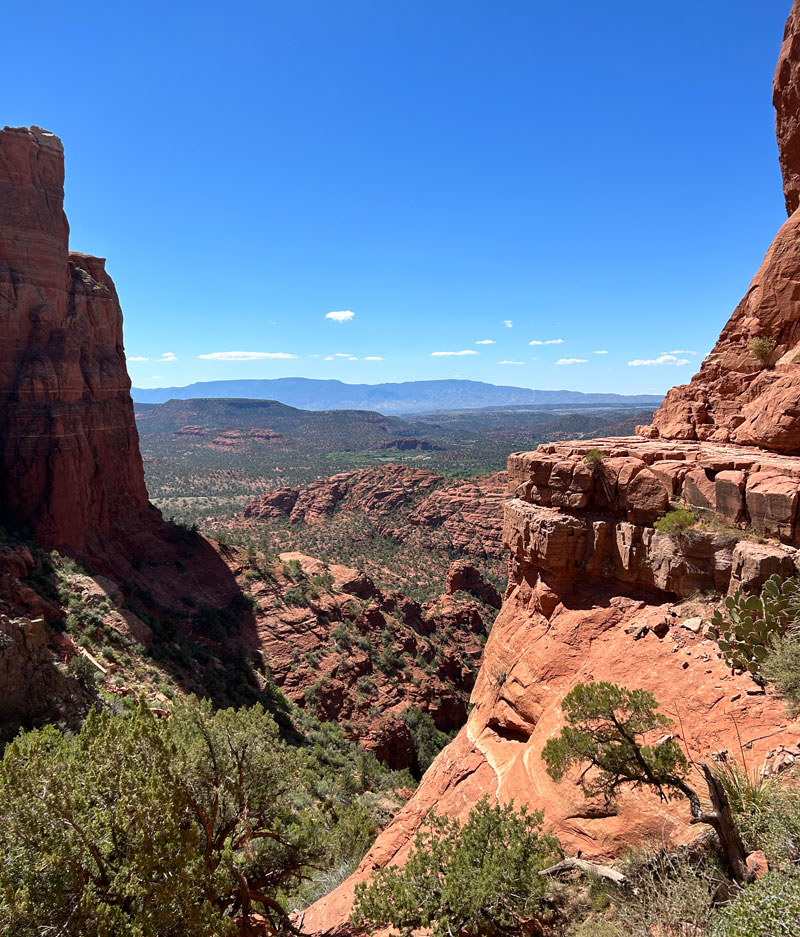 Lots of shade and a nice breeze make this a great stopping point. However. . .
There's an "end of trail" sign here, but you'll see plenty of people going to the left to climb up another short gully to where the vortex is supposed to be. Vortex or not, it's awesome!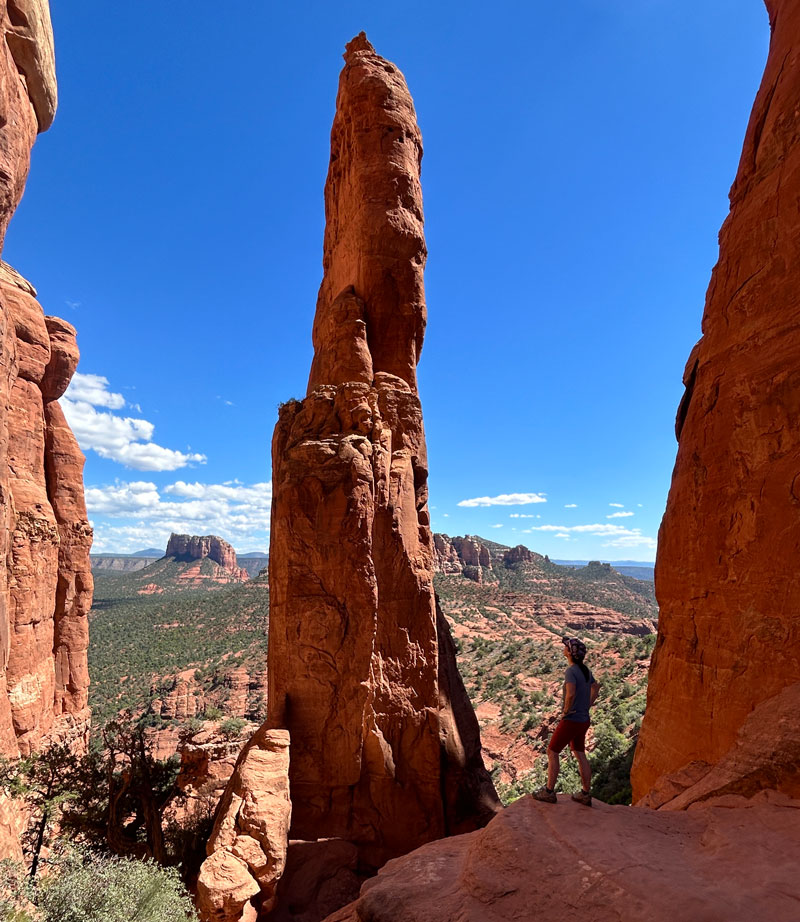 The hike down can be a bit sketchier than the hike up, so don't be afraid to sit down and scooch on your bootie. All the cool people are doing it.
Since so many non-hikers, foreigners, and casual tourists do this hike, I just want to give you a couple of reminders. Sedona is a desert, so you should bring water to get you through this hike. And please, leave no trace.
---
Map & Directions
Location Sedona, Arizona
Cathedral Rock Trailhead From Sedona, head south on State Route 179 until you get to Back O' Beyond Road and turn right.
Shuttle Stop From Sedona, head south on State Route 179 until you get to the park & ride. Watch for signs that mark the turn.
Fees/Passes A Red Rock Pass or America the Beautiful Pass is required if you park at the trailhead. If you take the free shuttle, no pass required.
Trailhead Facilities Pit toilets
---