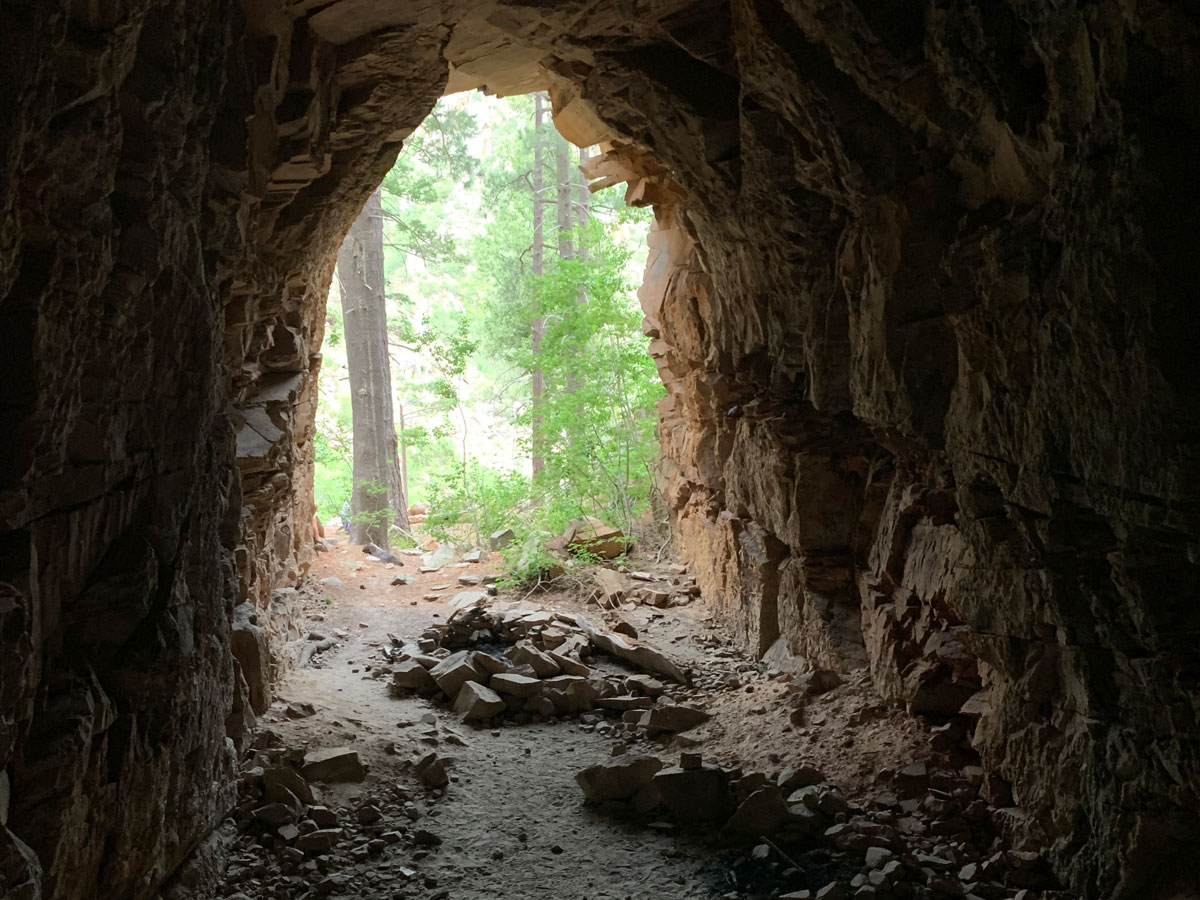 TRAIL STATS
Mileage: 1.0
Elevation gain: 515 feet
Time to complete: 1-2 hours
Stars: ★★★
Loose terrain, moderate incline
Wait, what? Someone tried to build a railroad here? Coconino Railroad Tunnel is a 70-foot tunnel bored into a wall of the Mogollon Rim and looks to the casual observer like an impossible, crazy venture. The hike to the tunnel follows a section of the Arizona Trail and offers scenic views to the valley below.
---
Trail Description
I thought Hillary was crazy for taking an 8-year-old on the Telluride via ferrata in Colorado (very cool place—look it up), but I did not know crazy until I saw this tunnel someone tried to blast into a cliff of the Mogollon Rim. Like, what was the plan here? I couldn't get the vision. A quick Google search suggested it was abandoned when the railroad went bankrupt. All I can say is, big surprise.
Midway down the Forest Road 300 drive along the Mogollon Rim, you'll reach the intersection with the Arizona Trail No. 390. Park on the south side of the road right by the trail and get ready to see this blunder of human engineering.
Was that too harsh?
Arizona Trail
You'll be losing elevation fast and thinking about how hard the climb back up is going to be. If it weren't for those views, you might be tempted to forget it. Ah come on, it's not that bad.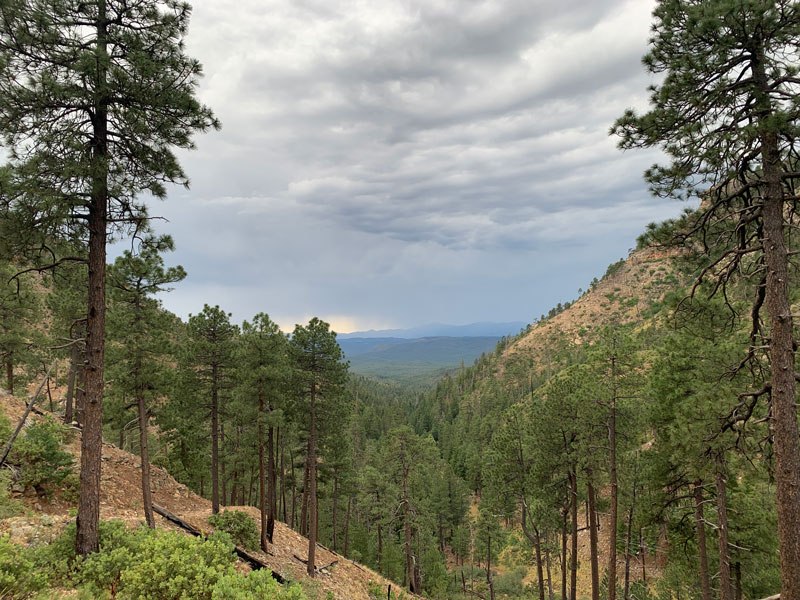 When the trail starts to even out and head to the left, look for the sign marking the trail fork, or if that fails, the random arrow sign attached to a fallen log (hint: look down). Take a left there.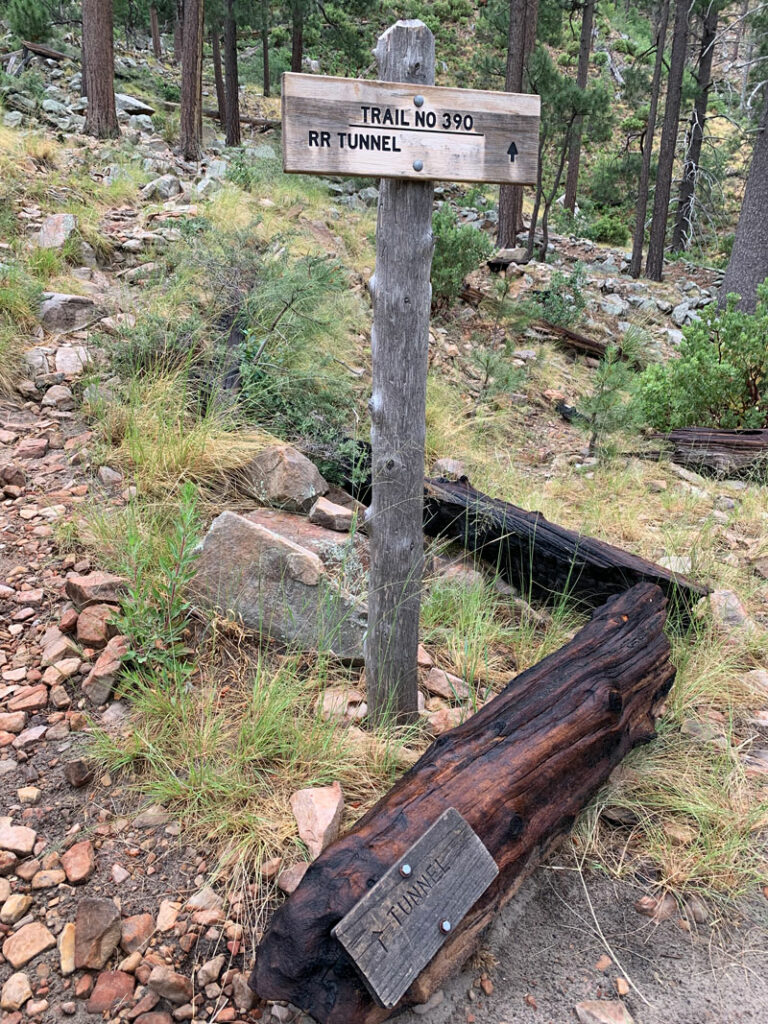 The next section can get a little tricky to follow, but you'll generally want to be going over to the ravine and then heading up. There is a trail the whole way, so look around if you lose it. Toward the end are some fallen logs and loose terrain that we assumed must be the debris that came out of the tunnel.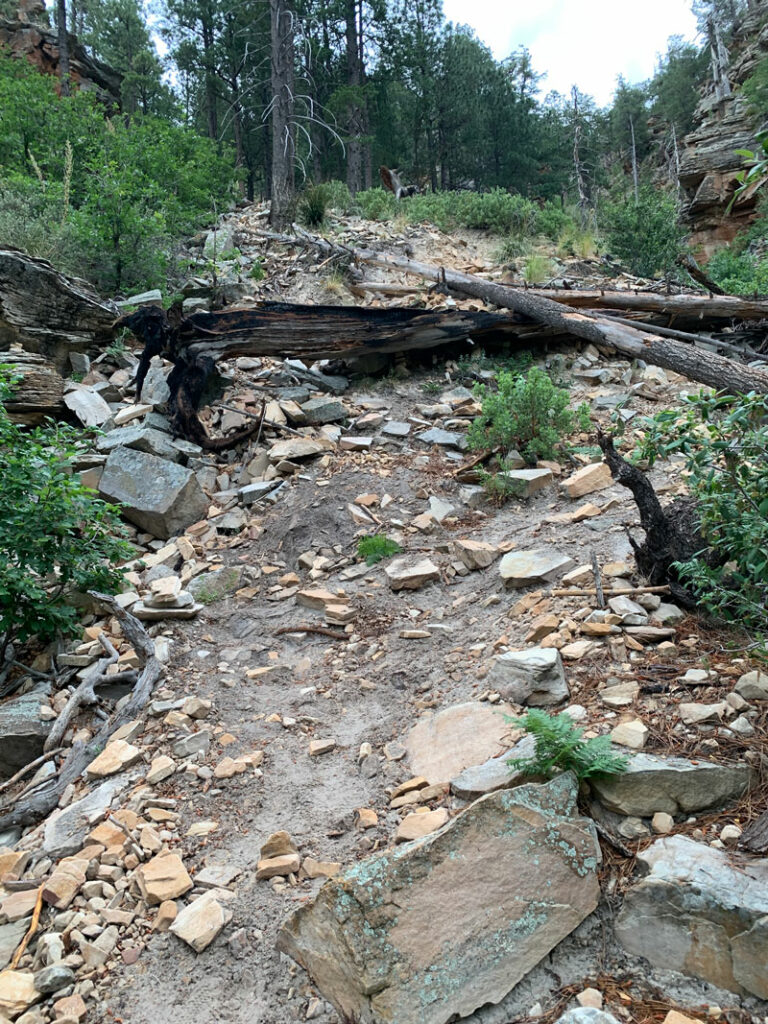 The Coconino Railroad Tunnel and Small Building
Once at the top, the railroad tunnel and the remains of a small building will be on your left.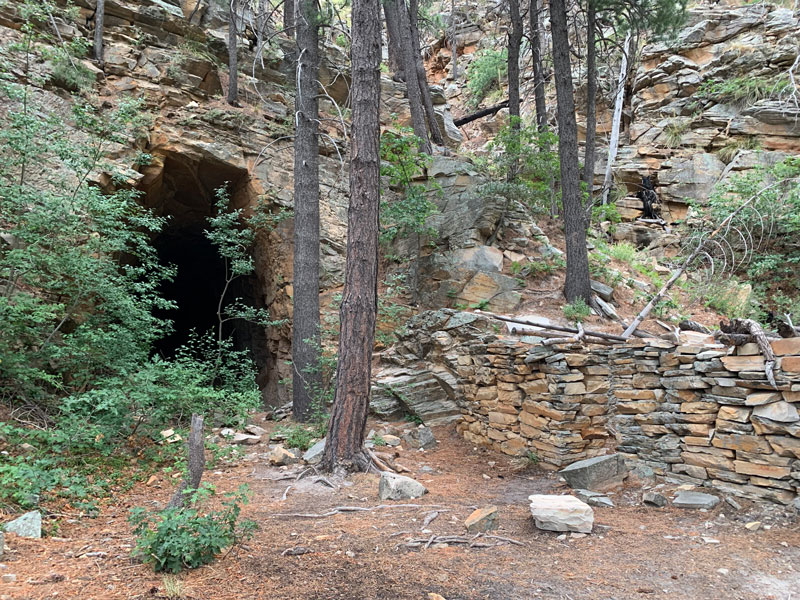 The tunnel extends back about 70 feet, and the small building is a single room that people have obviously camped in. It's pretty wild to think a train was supposed to go through here somehow. All right, I guess we have to give them props for their ambition.
---
Map & Directions
Location Coconino National Forest, Mogollon Rim, Arizona
Drive on the dirt Rim Road (Forest Road 300) from either the east or west to the intersection with the Arizona Trail. An area for parking is on the south side of the road. To get there from the east, go north past Strawberry to the intersection with Rim Rd and turn right (south/southeast). To get there from the west, head east from Christopher Creek on Highway 260 and make a left (north) on Rim Rd.
Fees/Passes No
Trailhead Facilities None
---
Recommendations for you
Share this