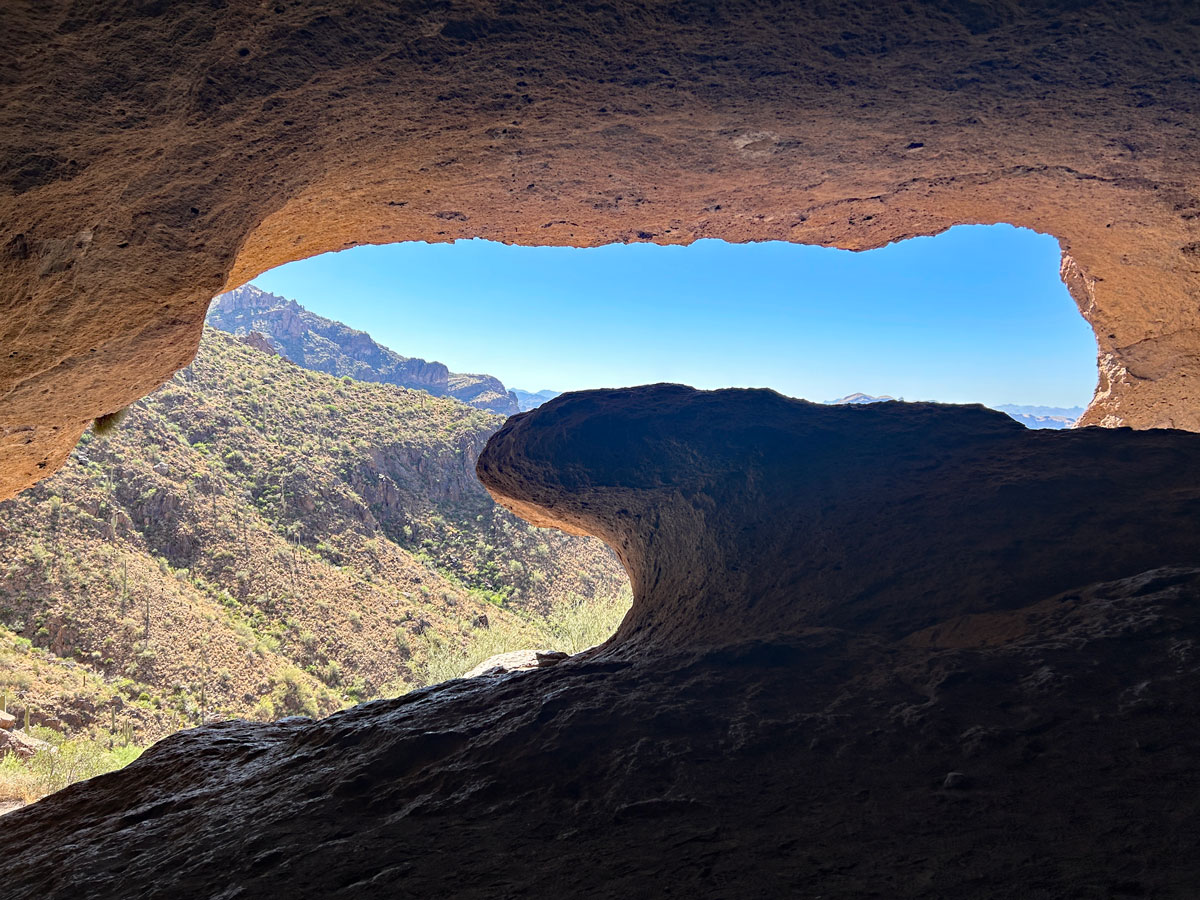 TRAIL STATS
Mileage: 2.9
Elevation gain: 829 feet
Time to complete: 2 hours
Stars: ★★★★
Steep toward the end
One of the best hiking photo ops in the Phoenix area is at the Wave Cave. This is a moderate trail that leads to an enormous cave with a cool wave-like formation. It's really popular on weekends, so plan to go early.
---
Trail Description
This is a popular trail, and I mean that with all my heart (but at least it's not Camelback). If you're going on a nice Saturday, good luck to you. It's a pretty easy hike with a great photo op, so it brings the crowds, and not always the high class ones. I found a smelly pair of underwear and a cigarette butt, so yeah.
Carney Springs Trail
From the parking area, head out on the obvious trail that used to be a road. This is the boring part, but the views ahead of you make up for it a little bit. Just watch for cows that may be standing around looking at you suspiciously. Just a li'l creepy.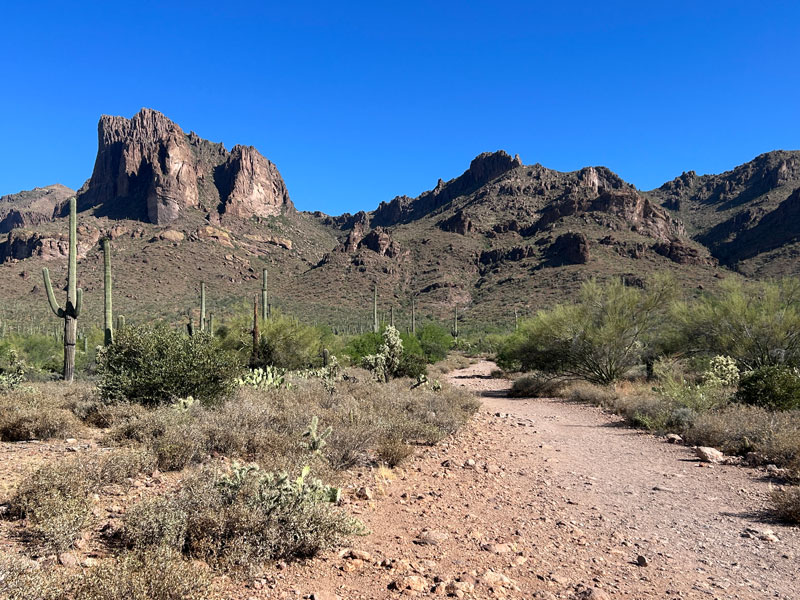 Soon you will come to a fence. I've seen people thrown off by this because they didn't realize it has a walk through for humans. Later, creepy cows!
Soon after going through the fence, you'll come to a trail junction that seems to look a little different every time. I've seen it with a fancy sign, then later with just a sign post, and even later with a giant pile of rocks. This time, it didn't really have any markings, so I took a picture for you. Turn left here, or you'll be hauling your butt up to the Carney Saddle (and you don't want that. . . it's only for people who enjoy pain).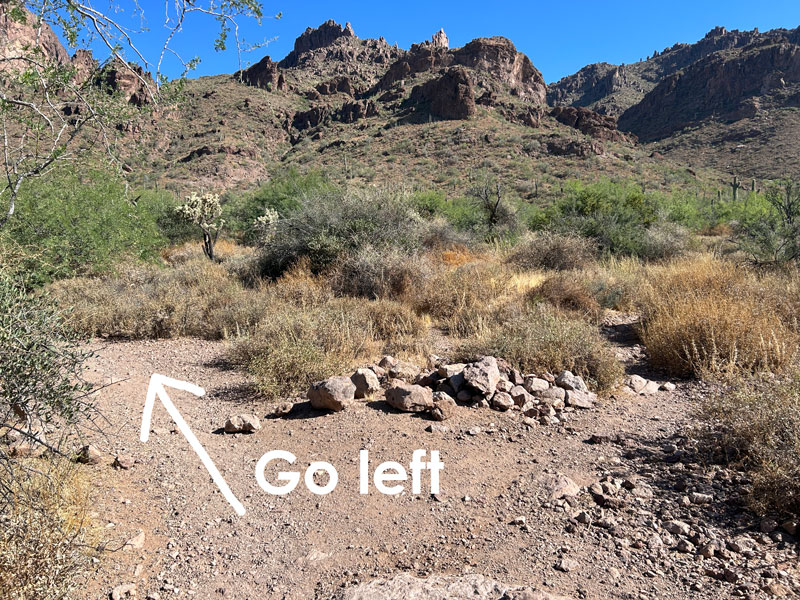 Now, I drew a white arrow for you, but at least that one is only virtual. Some knucklehead painted white arrows all the dang way to the cave. Although they may provide a bit of useful navigation for you, please, NO PAINTING!
The trail will make its way over the flank of a mountain, climbing up some rocky parts where you may need to use your hands. Once you get a view over the other side, you'll be able to pick the Wave Cave out on the mountain ahead.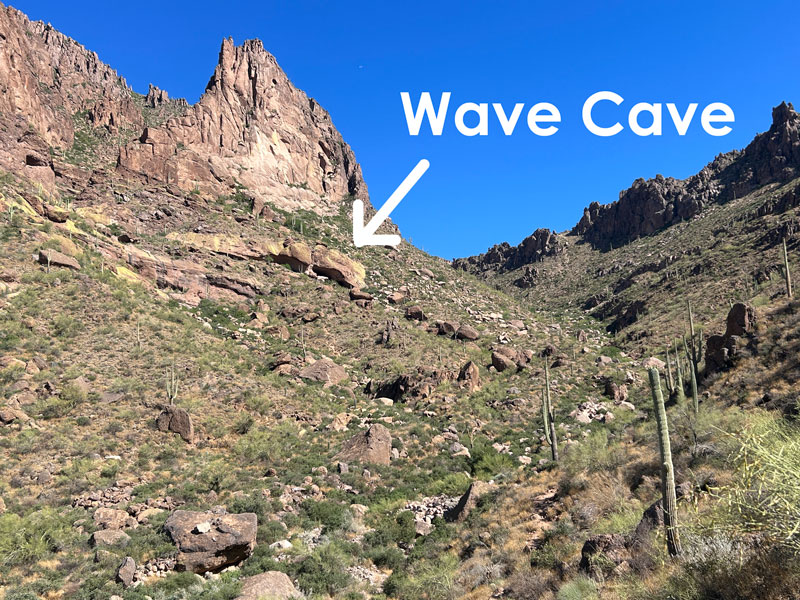 As you approach the cave, it gets a bit steep. I knew in my heart this hike is a level two difficulty, but that day in the heat, I really wanted to give it a three. Maybe it's like hot yoga—if it's over 85 degrees out, it's a three. Otherwise, just a two.
But the good thing about a hot day is that you won't have too much company at the cave.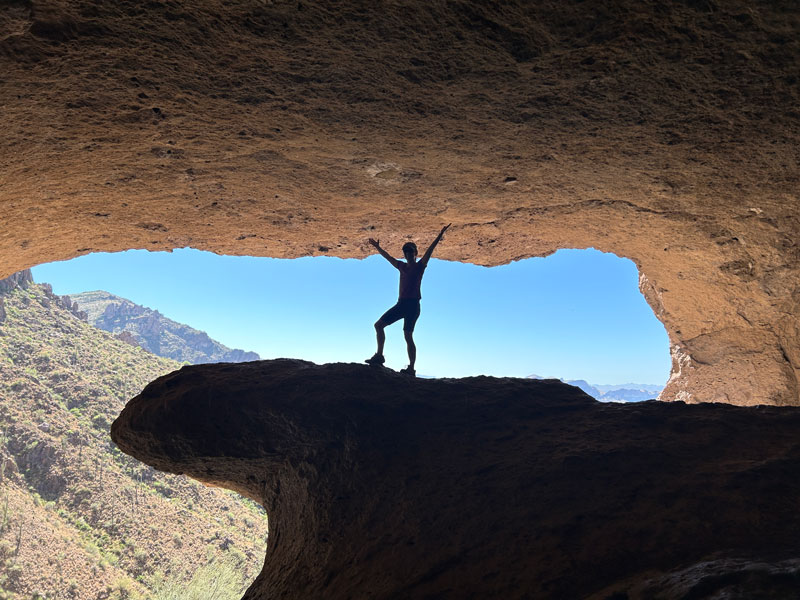 I know, I totally blew the photo op! In my defense, I have only stood on a surfboard once in my life, and I biffed it a few seconds later. Guess I'll stick to hiking.
---
Map & Directions
Location Superstition Wilderness, Gold Canyon, Arizona
The Carney Springs Trailhead is about 1.3 miles before the Peralta Trailhead on Peralta Road. There should be large yellow chains at the parking area.
Fees/Passes You'll need a recreational permit from the Arizona State Land Department to park here (though many people park here without it). Do NOT park on Peralta Road as you WILL get a ticket.
Trailhead Facilities None
---