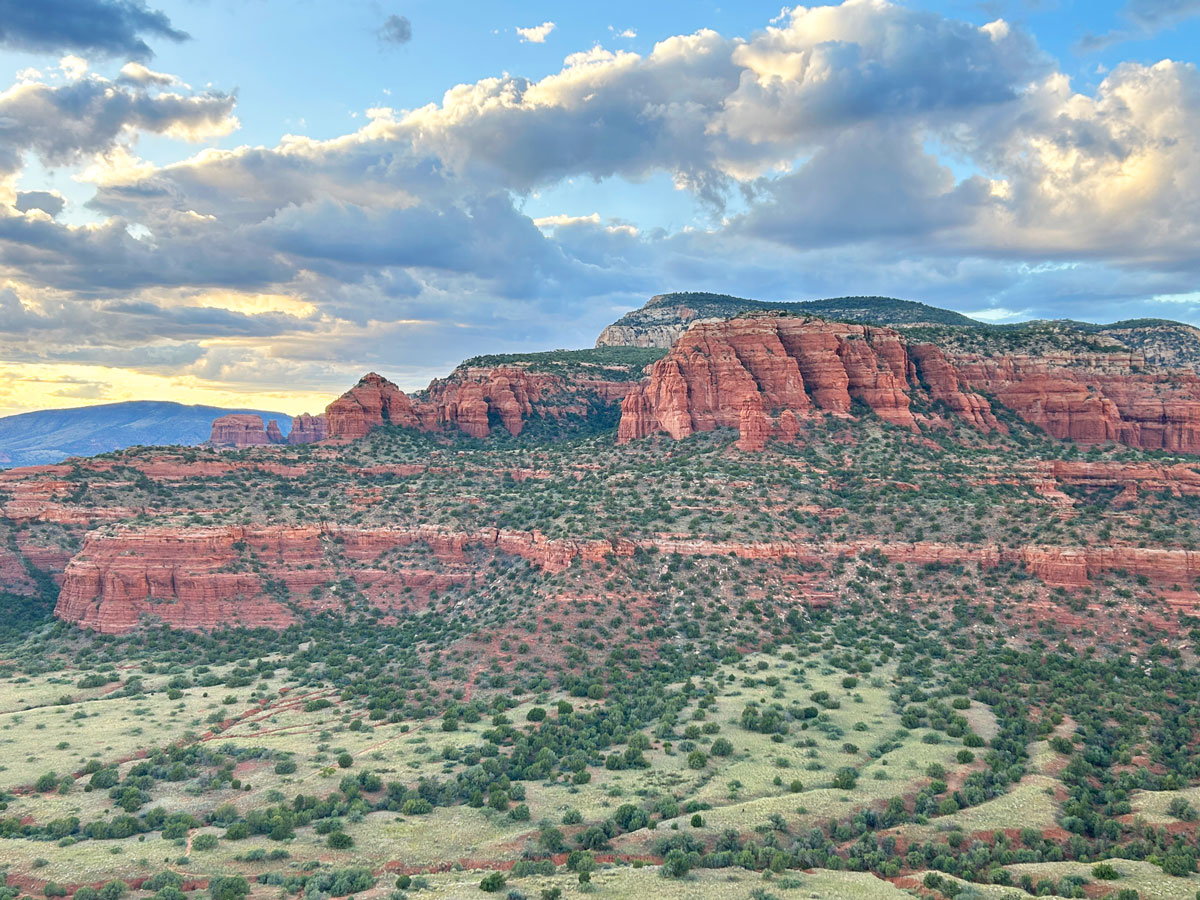 TRAIL STATS
Mileage: 4.6
Elevation gain: 2088 feet
Time to complete: 4-5 hours
Stars: ★★★★
Steep incline, demoralizing false summits
Bear Mountain trail takes you on challenging journey through the red rock layers of Schnebly Hill Sandstone to the white cliffs of Coconino Sandstone with sweeping vistas all along the way. The steep sections are broken up by a couple mostly flat plateaus, giving you an opportunity to soak in the views and catch your breath.
---
Trail Description
From the Bear Mountain/Doe Mountain Trailhead, cross the street to start on the Bear Mountain Trail.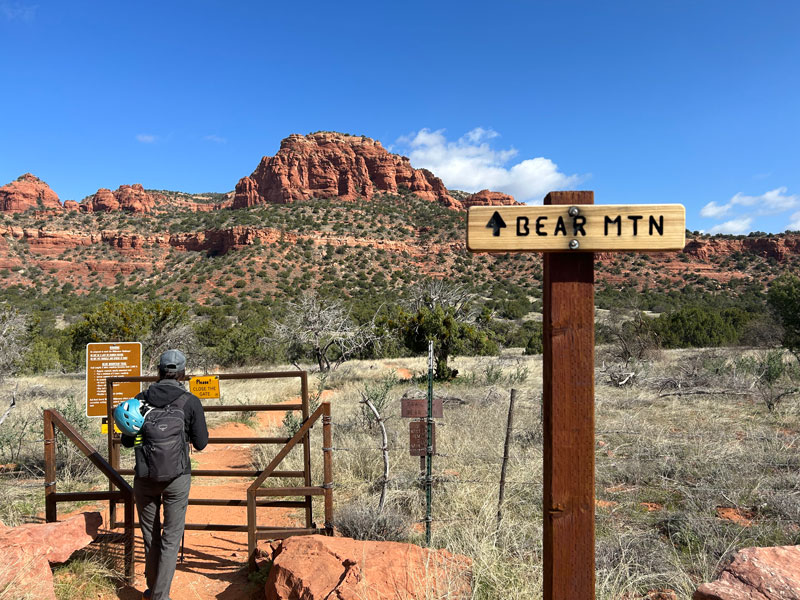 Bear Mountain Trail
The first part of the trail is pretty flat as it crosses some washes on the way to the base of the mountain. Look for small, white, double-ended arrows on the rocks to help you keep going in the right direction.
Soon enough, you'll be heading up what feels like a never-ending staircase.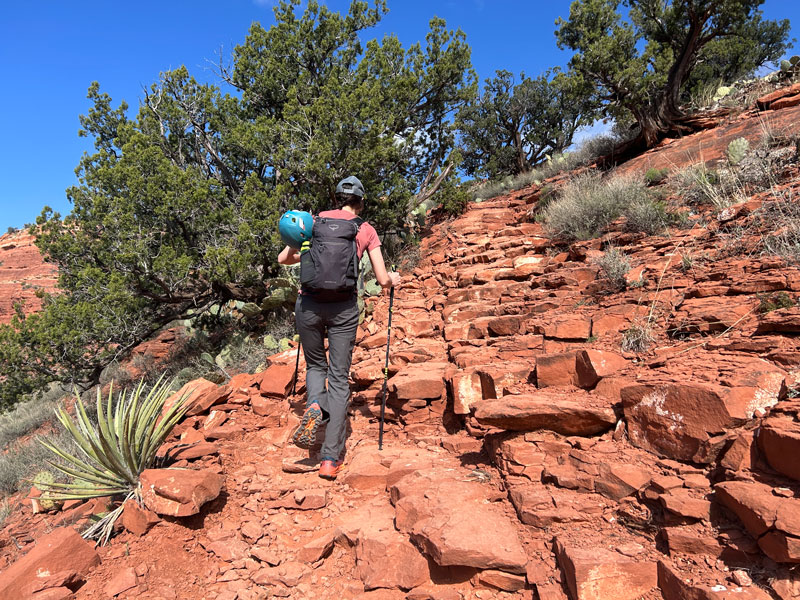 Whenever you feel defeated, just stop and take a look at the valley dropping below you. You're really here for the views anyway, right?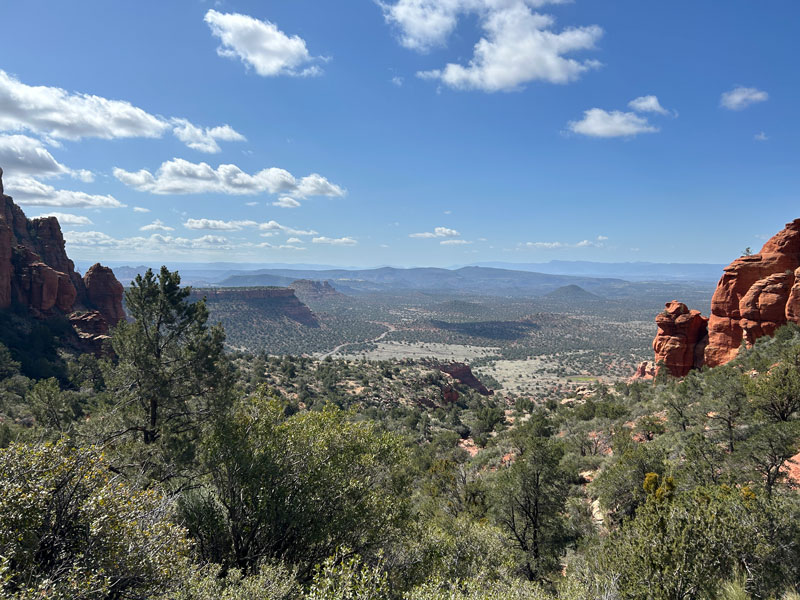 When you think you're almost at the top, I just want you to know IT ISN'T THE TOP. Better to know now than find out later.
And in fact, when you get to the high point of that section, you'll look over and see a whitish mountain in the distance that looks so high and so far away. That's your destination.
I wish I was kidding.
You'll get a bit of a reprieve along the less steep section over to the big, white behemoth that is Bear Mountain. The benefit of the final push up to the top of Bear Mountain is that the views improve in tandem with the elevation gain. They're some of the best in Sedona.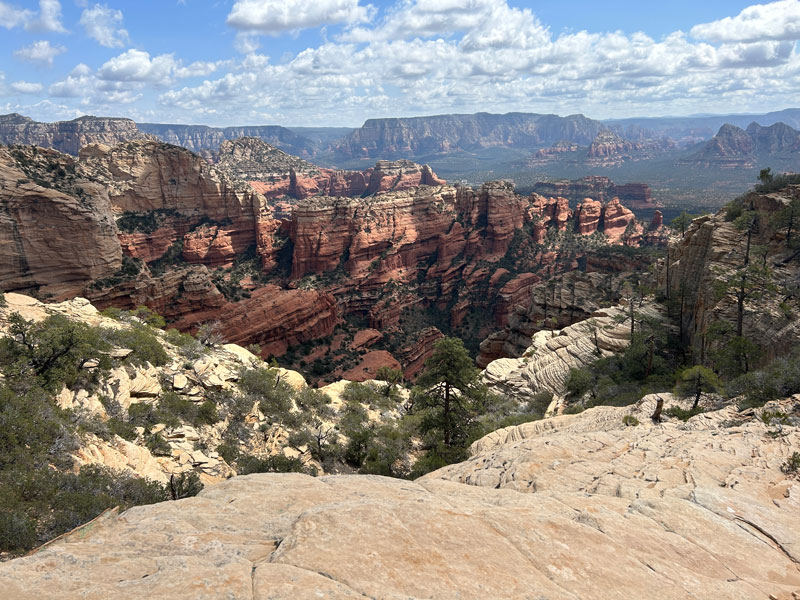 After surviving a false summit, you'll be on your way to the true summit where you'll reach the "Trail End" sign. Find yourself a lofty perch and enjoy your hard earned reward.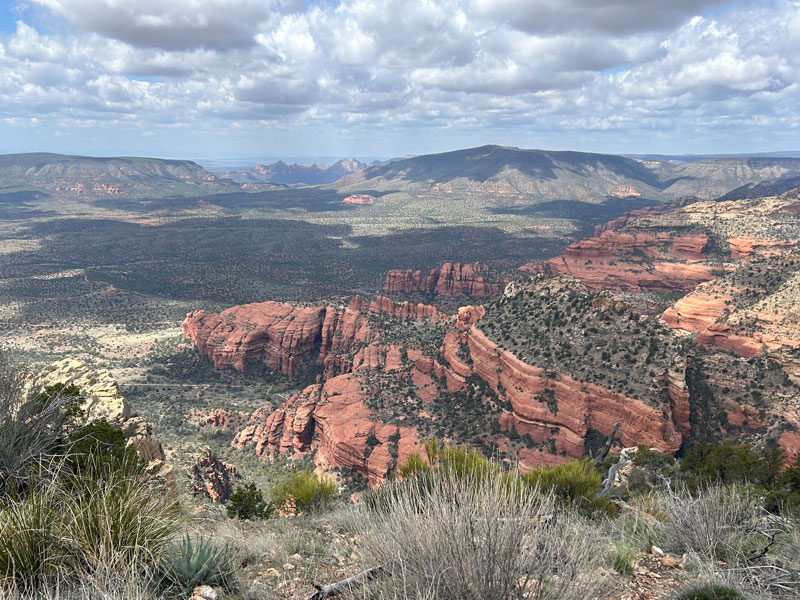 I'd love to tell you how the hike down is, but we have always taken what our fellow hikers call the "easy" way down by rappelling Grizzly Canyon (read: not easy, bushy, and featuring sketchy downclimbs).
No matter which way you descend, no one can say you took the easy way.
---
Map & Directions
Location Red Rock Secret Mountain Wilderness, Sedona, Arizona
From Sedona, go west on Highway 89A and turn right on Dry Creek Road. The road becomes Boynton Pass Road, and you'll keep left at the two T's in the road. Bear Mountain Trailhead will be about 3/4 of a mile past Fay Canyon Trailhead on the left.
Fees/Passes A Red Rocks Pass or America the Beautiful Pass is required
Trailhead Facilities Pit toilets
---