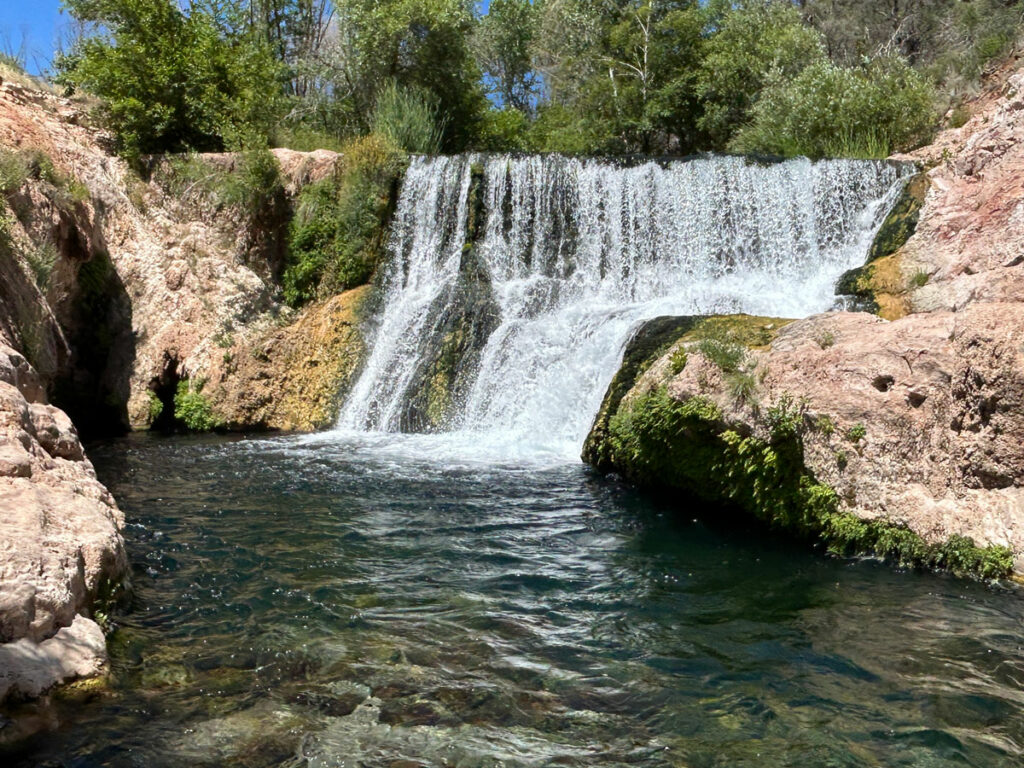 Best Swimming Holes in Arizona
Some people dread an Arizona summer, but it's one of my favorite seasons because there are so many adventures to be had when the weather heats up. You just need to know where to go.
Check out these popular swimming holes in Arizona to turn up the summer fun!
Water Wheel Falls, Payson
Family friendly swimming hole with a waterfall
A quick and easy drive from Payson, Water Wheel Falls is fun for the whole family. Be aware the ground is uneven, and we've seen more than one injured ankle there. Be prepared with cash to pay the fee at the trailhead.
The stats
1.7 miles
232 feet elevation gain

The full report
Water Wheel Falls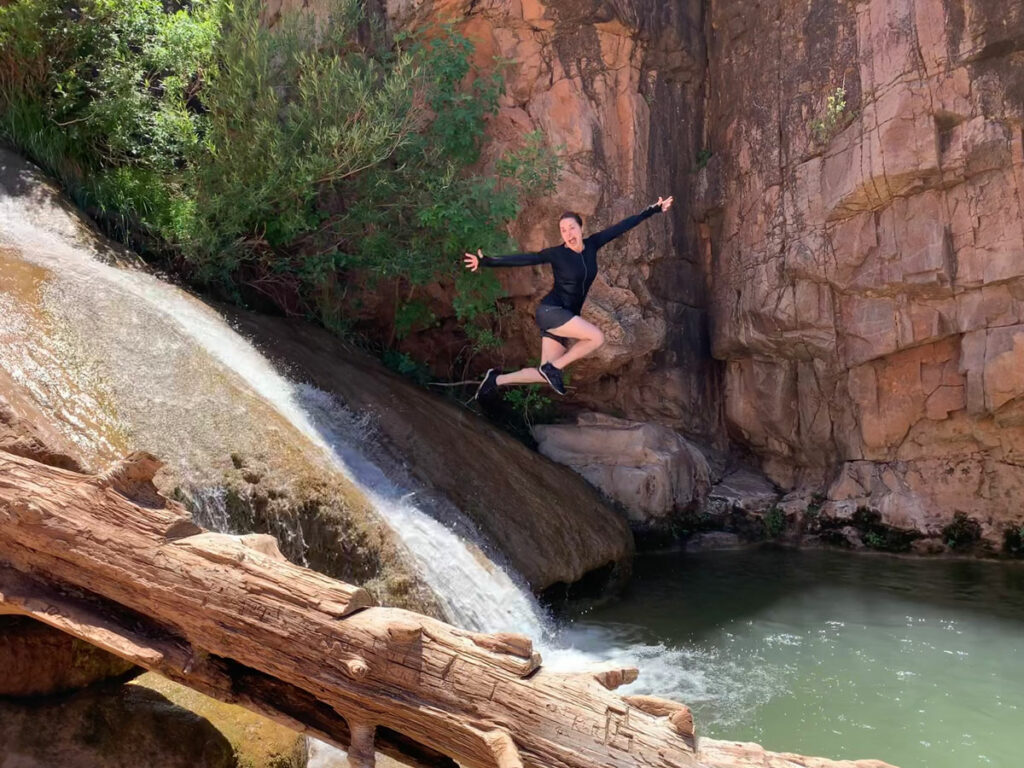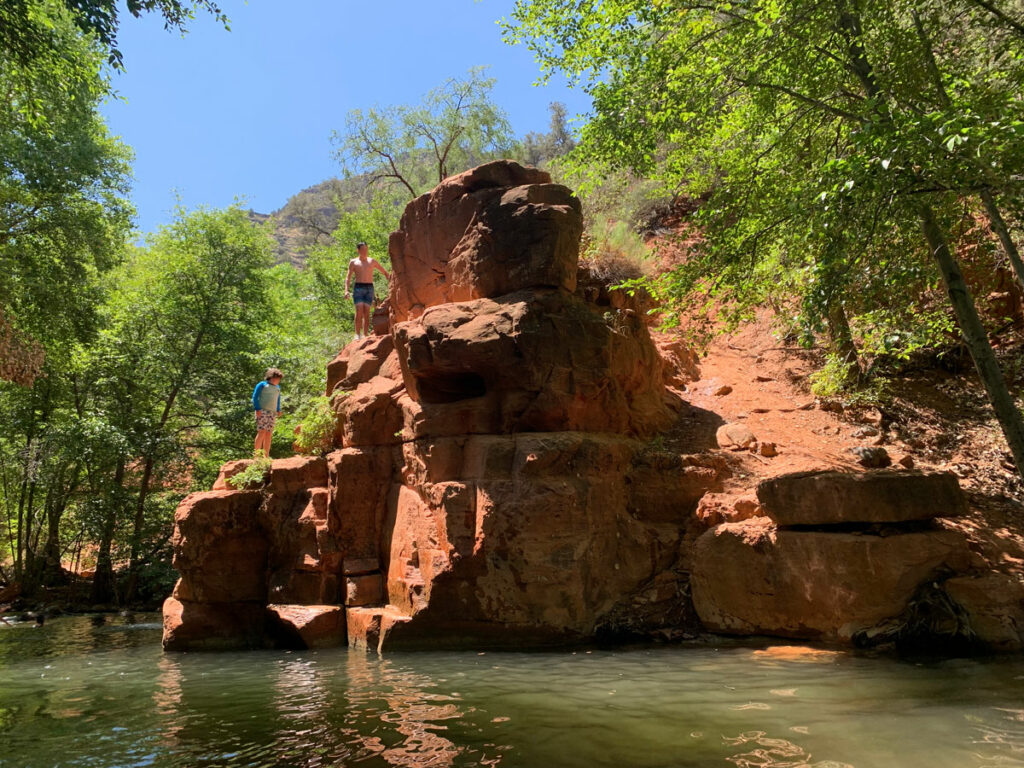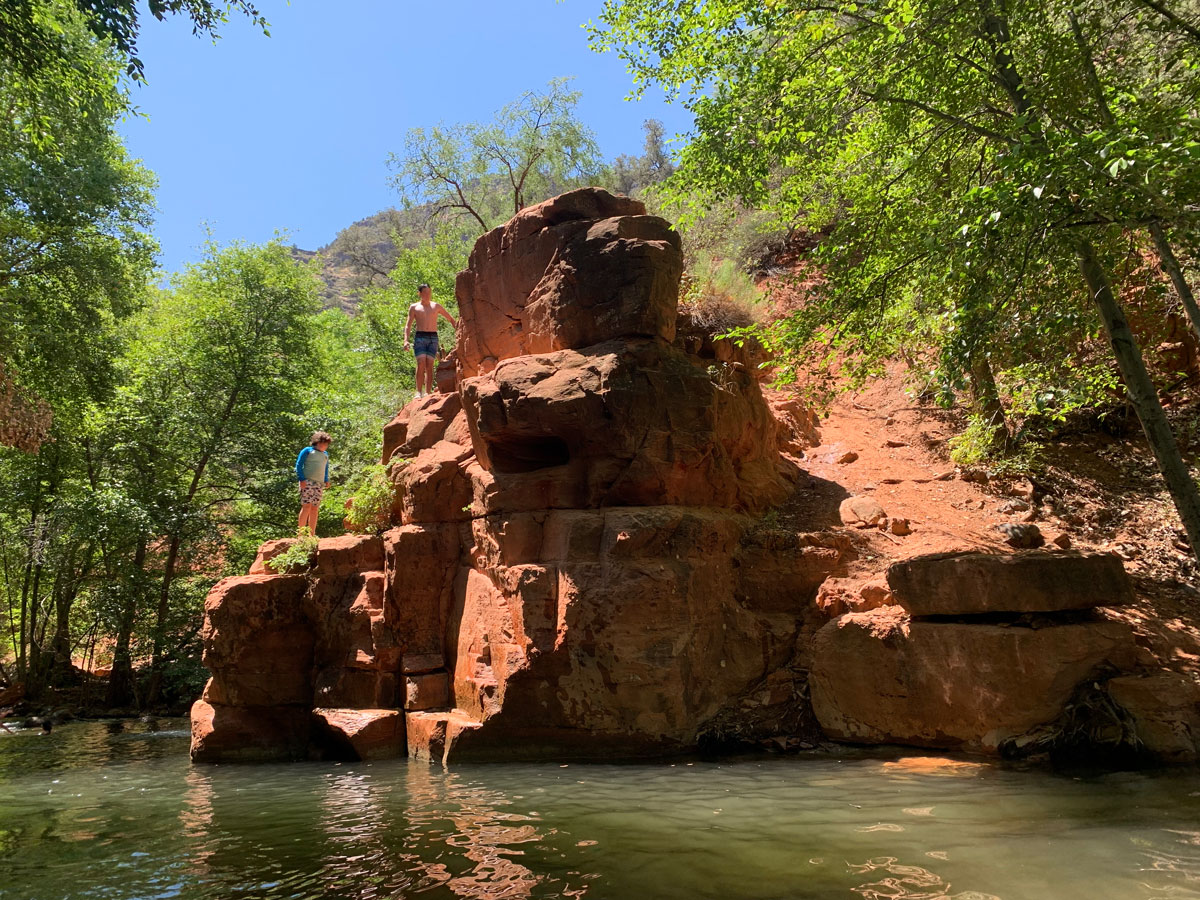 Bull Pen Swimming Hole, Camp Verde
Large, shady swimming hole with a cliff to jump off
Launch yourself off the multi-level cliff next to the Bull Pen swimming hole, or swing on the rope swing. This spot doesn't appear on any map, so be sure to use our directions so you won't be wandering all over West Clear Creek.
The stats
1.6 miles
154 feet elevation gain

The full report
Bull Pen Swimming Hole
The Crack, Camp Verde
Long hike to a swimming hole with a "diving board"
Hike along Bell Trail in the Wet Beaver Wilderness to this summer oasis where you can jump off the "diving board" formation.
The stats
7 miles
1057 feet elevation gain

The full report
The Crack on Bell Trail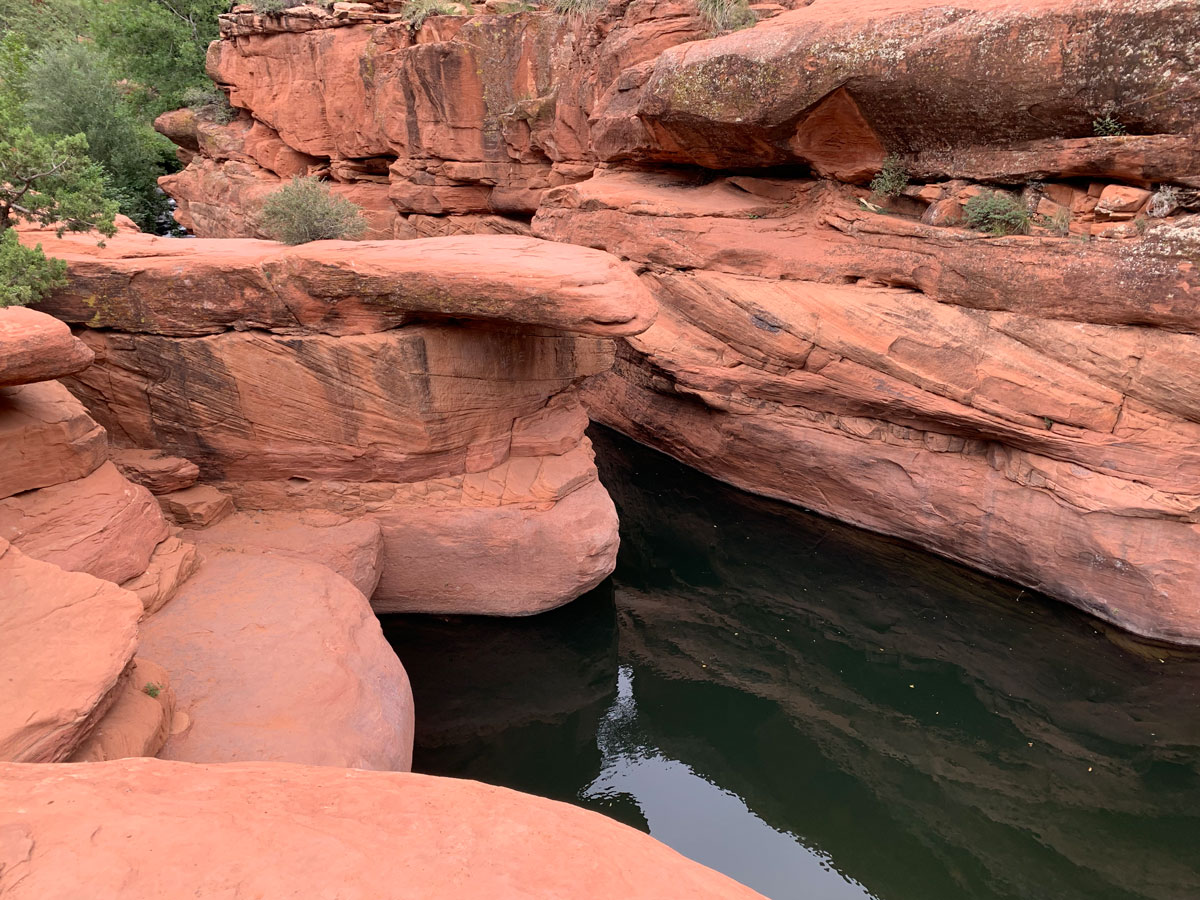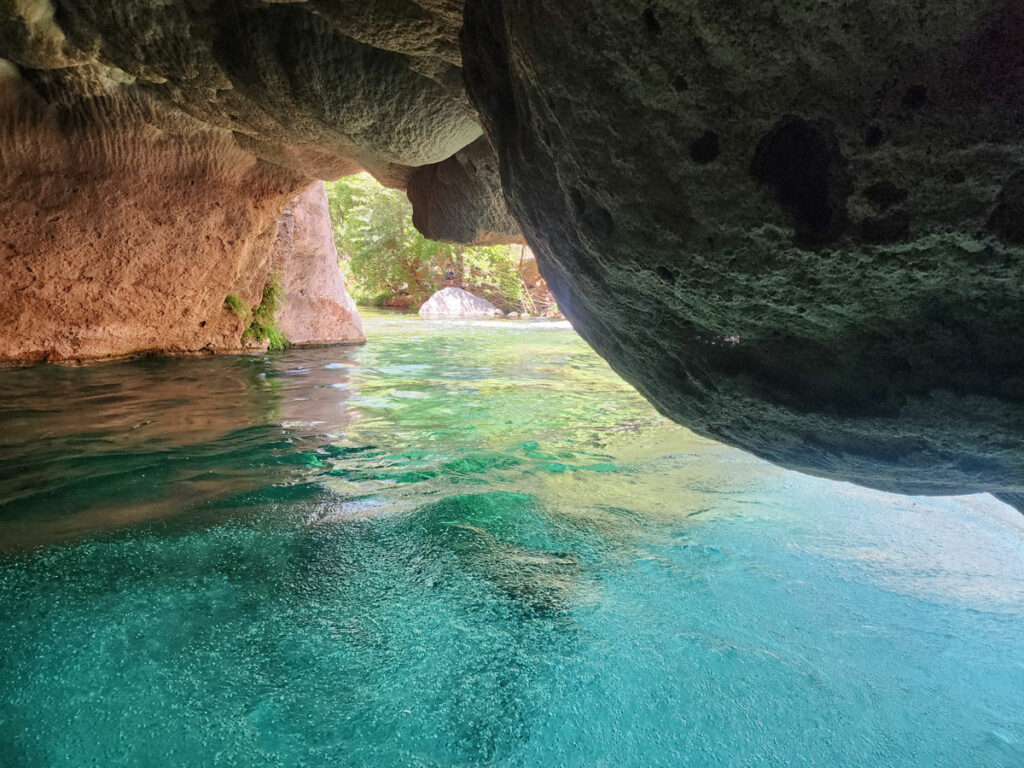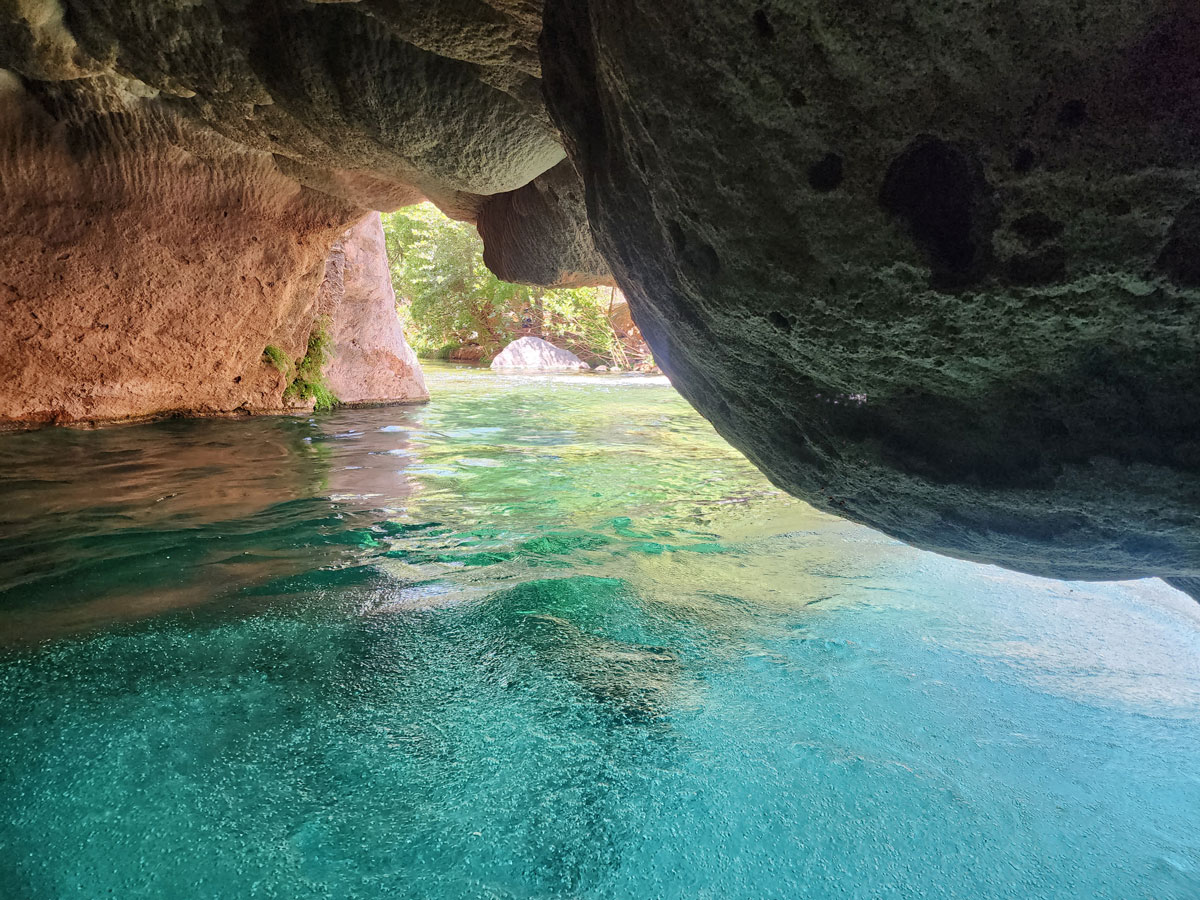 Fossil Springs, Payson
Crystal blue water with a waterfall and cave
The travertine coating at this swimming hole makes the water the most brilliant shade of blue. Jump off the waterfall or swim to the cave for an epic adventure. PS, the photo at the top of this post shows the waterfall!
The stats
8.5 miles
1639 feet elevation gain

The full report
Fossil Springs (Bob Bear)
Salt River Float, Mesa
A gentle river with wild horses
Rent a tube or bring your own for this adventure that's fun for the whole family. Better yet, bring a kayak or stand up paddle board. You're all but guaranteed to see at least one herd of wild horses on your adventure.
The stats
5.3 miles (floating distance, but can be up to 12)
40 feet elevation loss

The full report
Salt River Float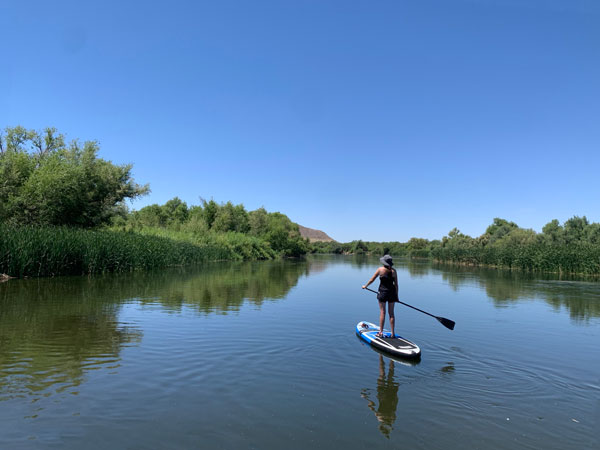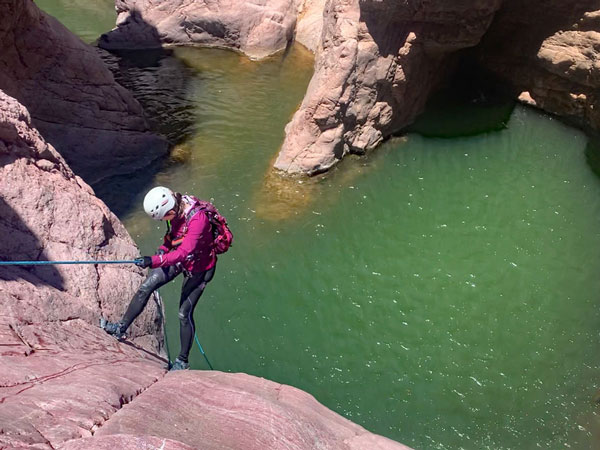 Christopher Creek, Payson
Technical Canyon with deep swims
For those with canyoneering skills, there are few canyons more fun than Christopher Creek Gorge. Multiple rappels, slides, swims, and waterfalls combine to make the ultimate summer adventure.
The stats
2.1 miles
899 feet elevation gain
The full report
Christopher Creek Gorge
Other Choices
Here are a few more Arizona swimming holes to check out that do not require any hiking:
If you have another suggestion for our list, let us know in the comments below!