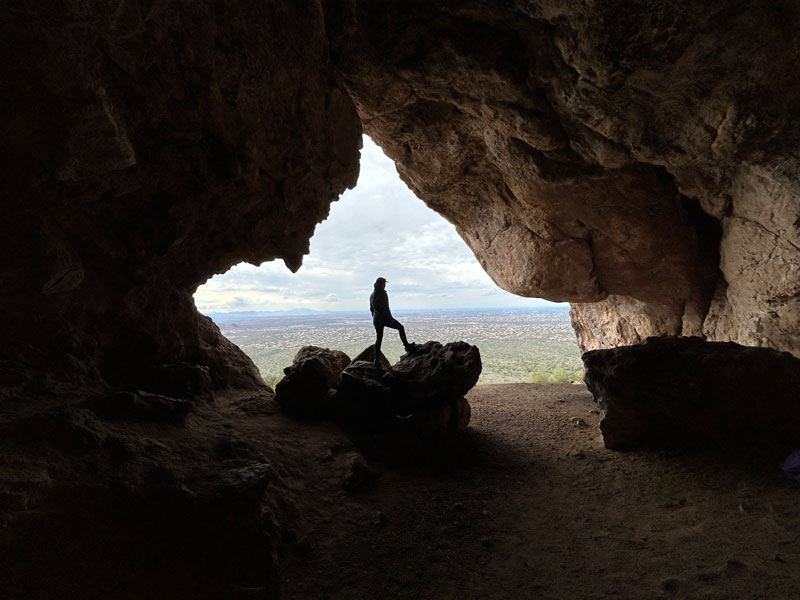 Hike to 10 Caves in the Phoenix Area
I bet you haven't heard of all of them. You may have already hiked past one of them without even noticing.
There is something special about finding a cave on a hike. Protection, shade, cool photo ops, imagining who has used this cave before, bats. . . okay, just kidding, no bats here. Except maybe Broadway Cave. Just sayin'.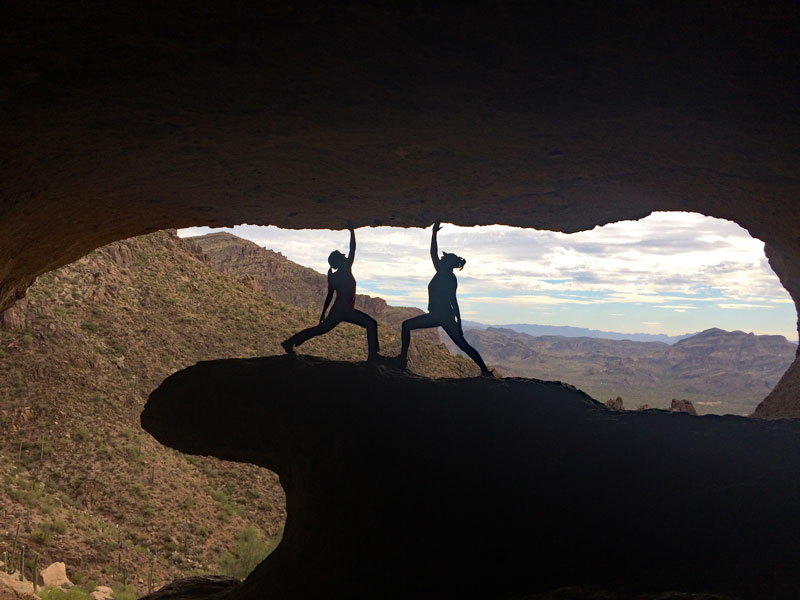 Wave Cave
Best for the epic photo op
All right, let's get this one out of the way up front. Everyone knows about the Wave Cave. Its popularity has exploded in recent years, and the forest service eventually made it an official trail.
The stats
3.0 miles
871 feet elevation gain
The full report
Coming soon, but I bet you can Google it since everybody and their dog goes there.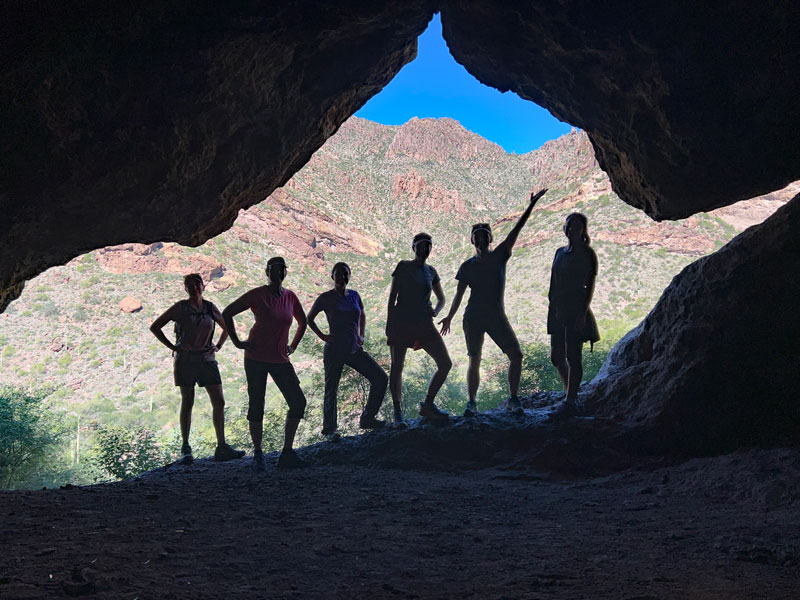 Shaka Cave
Best for avoiding crowds at Wave Cave
If it's a weekend or holiday, and the piles of cars at the trailhead have you shaking your head, you can visit its less popular neighbor, Shaka Cave. As a bonus, you can also check out the Dacite Mine.
The stats
2.4 miles
459 feet elevation gain
The full report
Shaka Cave (and a Mineshaft)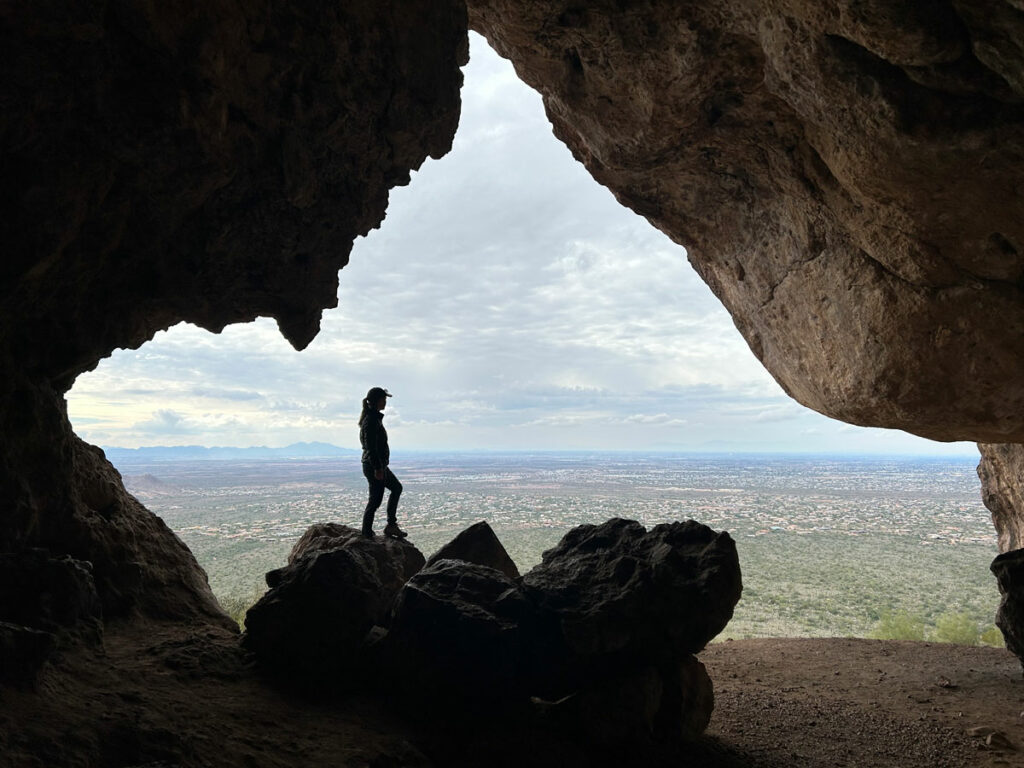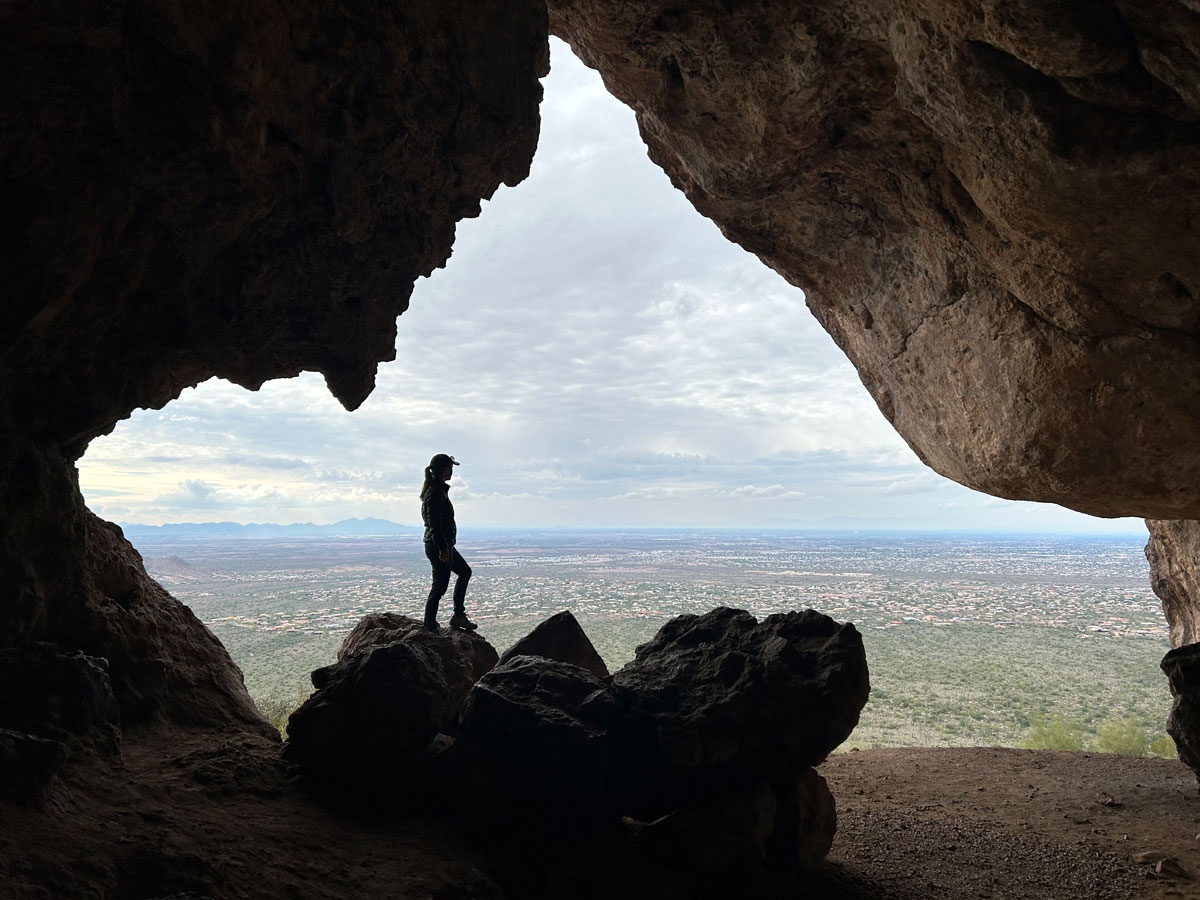 Broadway Cave
Best for a nighttime adventure
One of the easiest caves to access in the Superstition Wilderness, this cave has a nice city view that would make a great nighttime adventure. You just have to try to ignore the smell and the graffiti (and the bats).
The stats
3.8 miles
960 feet elevation gain
The full report
Broadway Cave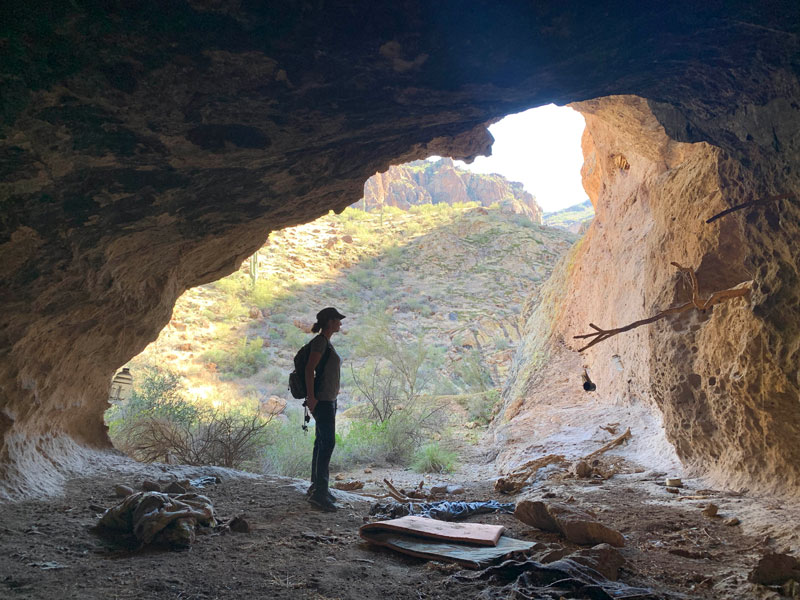 Rhyodacite Cave
Best for the really adventurous
This cave will require a river crossing, bushwhacking, and off-trail hiking to get to it. No, not for you? I don't blame you. When we visited, it had evidence of someone sleeping there, including questionable reading material. Hmm.
The stats
7.4 miles
1709 feet
The full report
Rhyodacite Canyon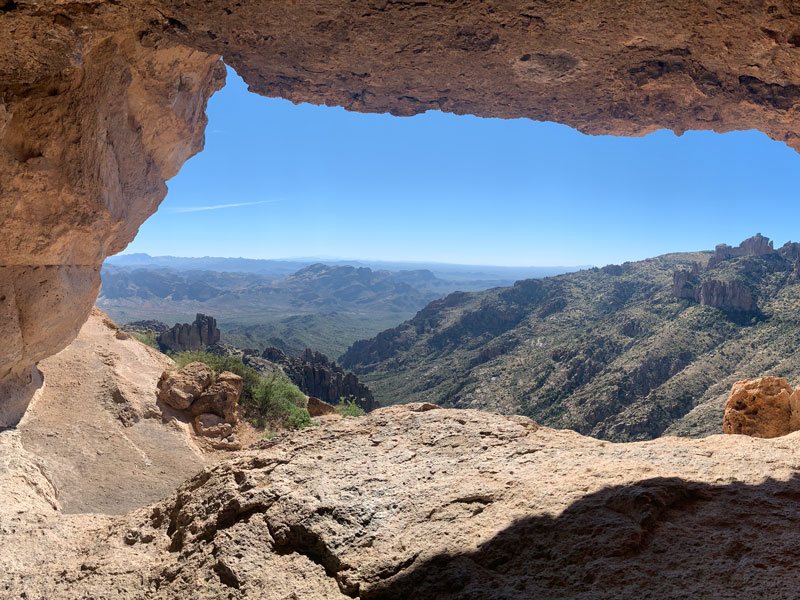 Geronimo Cave
Best for an alternative to Peralta Trail
Hiking Peralta to see Weaver's Needle? Why not take an alternate route back on the Cave Trail and visit Geronimo Cave? If you're extra adventurous, go around the backside and find "Cochise's Cave," as we called it after stumbling upon it while lost. You're on your own for that one.
The stats
3.4 miles
1297 feet elevation gain
The full report
Robber's Roost (3 ways) (the red route)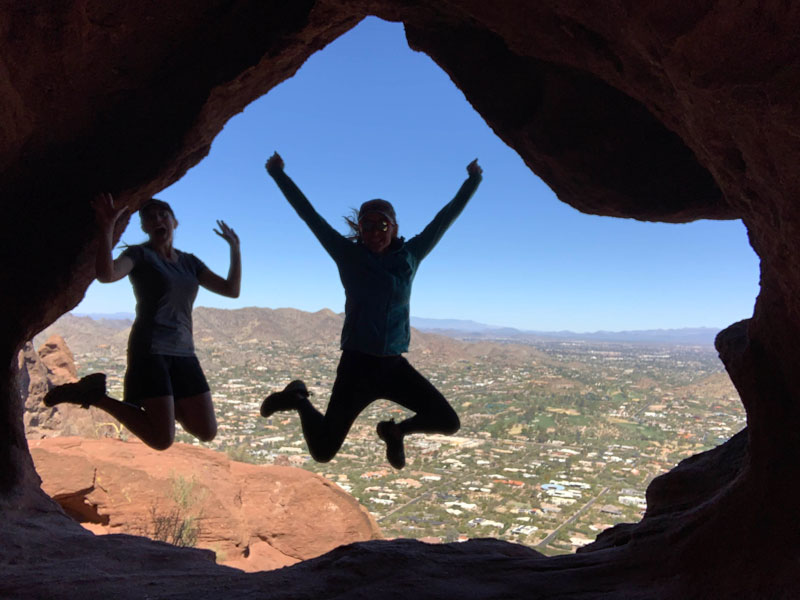 Camelback Cave
Best for solitude on Camelback Mountain
So, you've hiked the Echo Canyon Trail a million times, but you never saw the cave? I know, me too. Look for it at a saddle on the way down that has a sign warning of bees.
The stats
3.0 miles
1440 feet elevation gain
The full report
Camelback Mountain (exact location not disclosed)
Lost Ranch Mine
Best for historical significance and bonus finds
Not technically a cave, but this mine shaft is still a fun place to find on South Mountain, and it's kind of a two-for-one since there is another opening. While you're at it, visit the Lost Ranch Ruins.
The stats
5.1 miles
1371 feet elevation gain (for the whole loop)
The full report
Lost Ranch Loop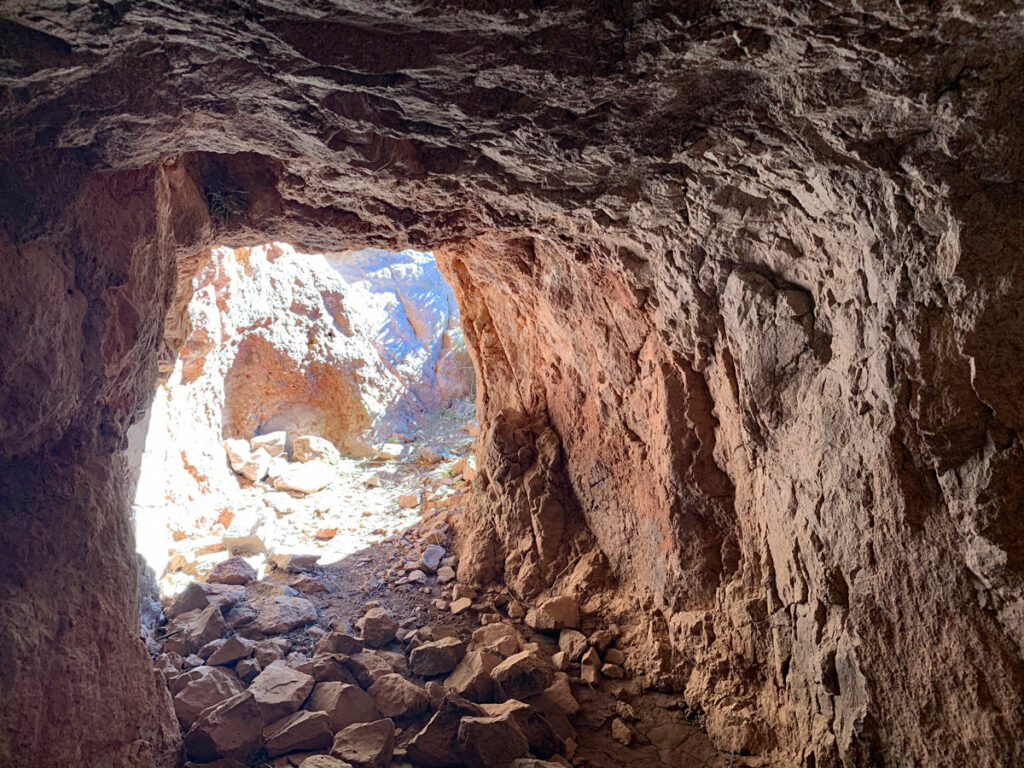 Monument Mine
Best for getting off the beaten path
Also not technically a cave, this mine was dug by a German miner who once tried to make his fortune there. The remains of his home are nearby and can be visited on the way.
The stats
4.0 miles
729 feet elevation gain
The full report
Monument Canyon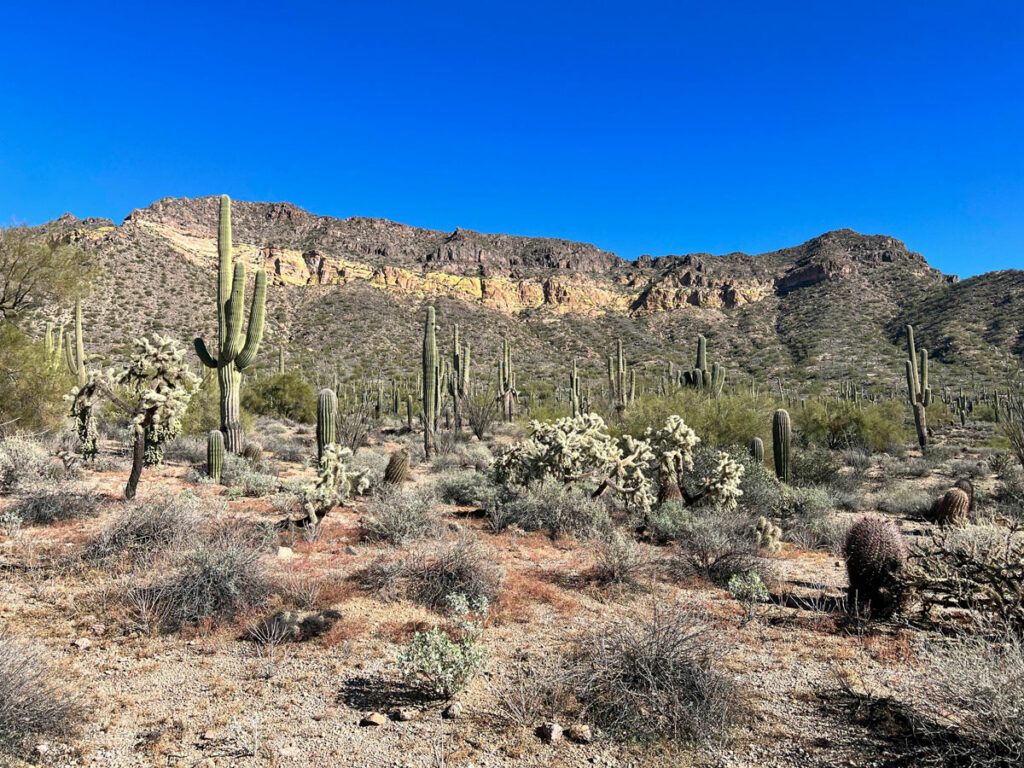 Wind Cave
Best for people who don't like caves
If you've ever hiked to Wind Cave, you may wonder why they call it a cave at all. This one is kind of a let down as far as caves go, but the hike and views are nice. We visited it hiking Pass Mountain Ridgeline, but you can hike directly to it from Usery Mountain Park for a much shorter hike.
The stats
7.7 miles (2.9 if you start in Usery Mtn Park)
2155 feet elevation gain (807 from Usery Mtn Park)
The full report
Pass Mountain Ridgeline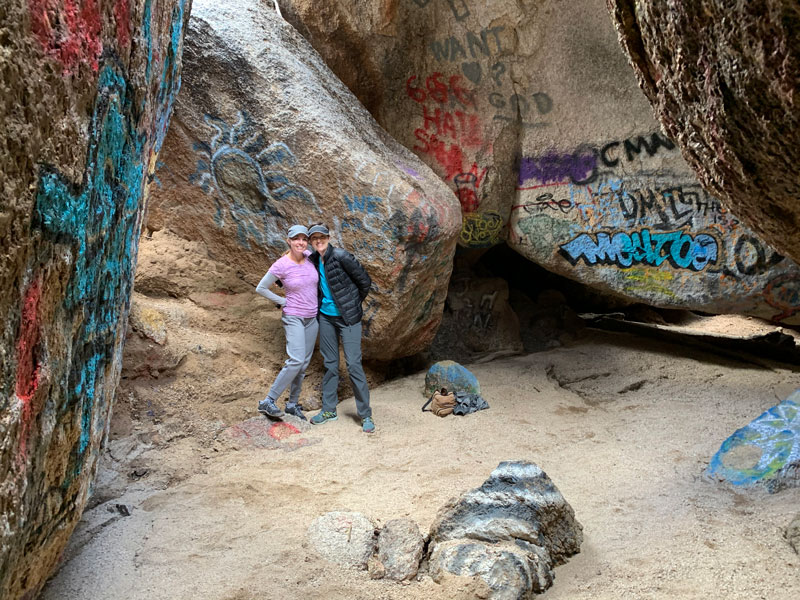 Graffiti Cave
Best for treasure hunters
Unfortunately, I can't give you the location for this one. It's a multi-room rock grotto covered in graffiti, which is normally horrible, but for some reason here it seems weirdly cool. (No, we do not condone any type of graffiti.) The observant and determined might be able to find this, but please keep it special by keeping it on the down low.
Do you have another cave to add to our list? Leave us a comment below!
Share this